Falls Colors in Steamboat are Well Worth the Drive
Posted by Erik Ramstad on Friday, September 25, 2015 at 1:53 PM
By Erik Ramstad / September 25, 2015
Comment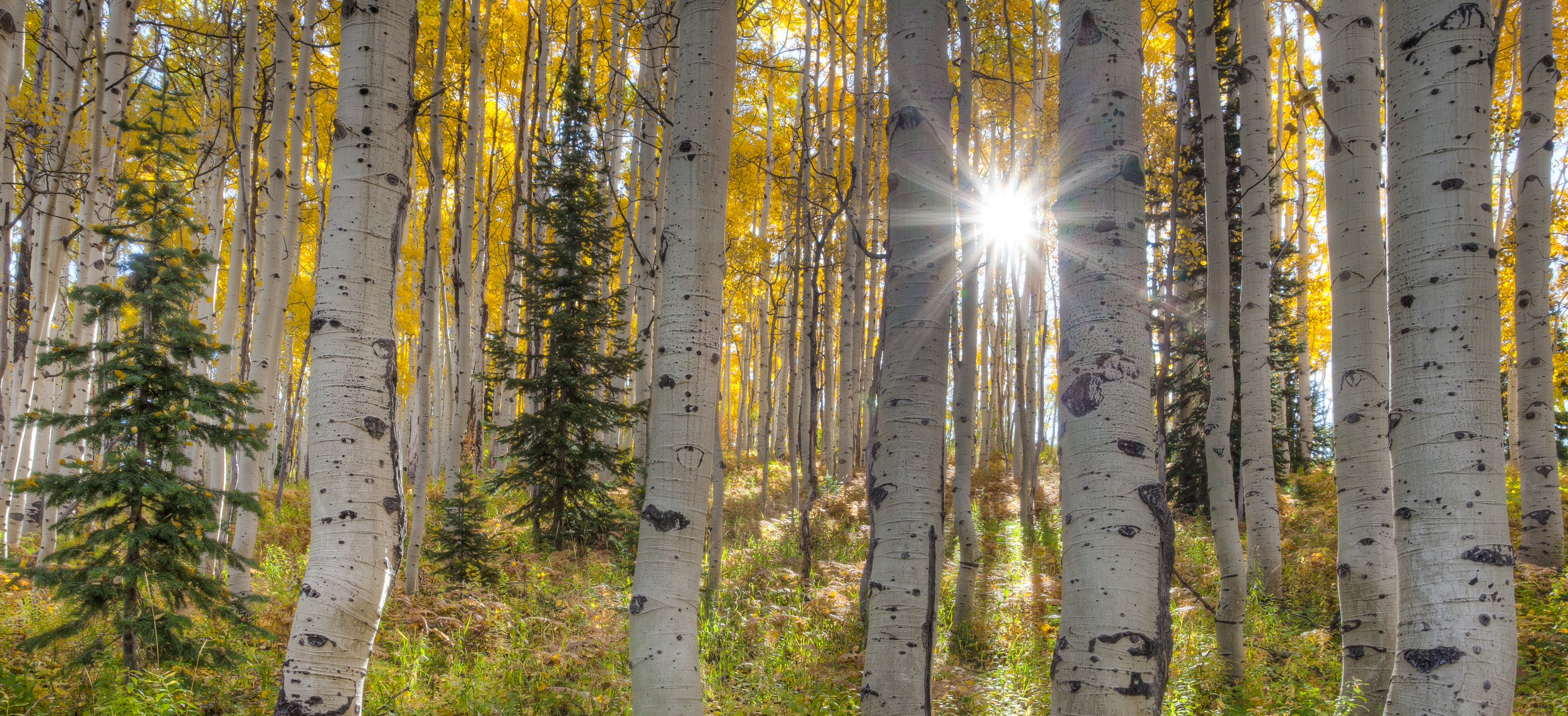 As the air starts to get crisp and the days grow shorter, folks in Steamboat start thinking about winter and the Champagne Power© that will soon be blanketing our slopes. The ski and boards get pulled from storage and the first coat of wax gets applied in anticipation of another big snow year. Winter and the skiing is what brought most of us here to Steamboat Springs Colorado. Yet if you have spent a season other than winter here you will know why we call this special place home. From mid-September through mid-October, the mountains and valleys surrounding Routt county start their amazing transformation. It begins in the highs peaks, then quickly makes it's way to the river bottoms. Fall is one of our favorite times of the year and for the next few weeks there is no place on Earth I would rather be than in the woods around town.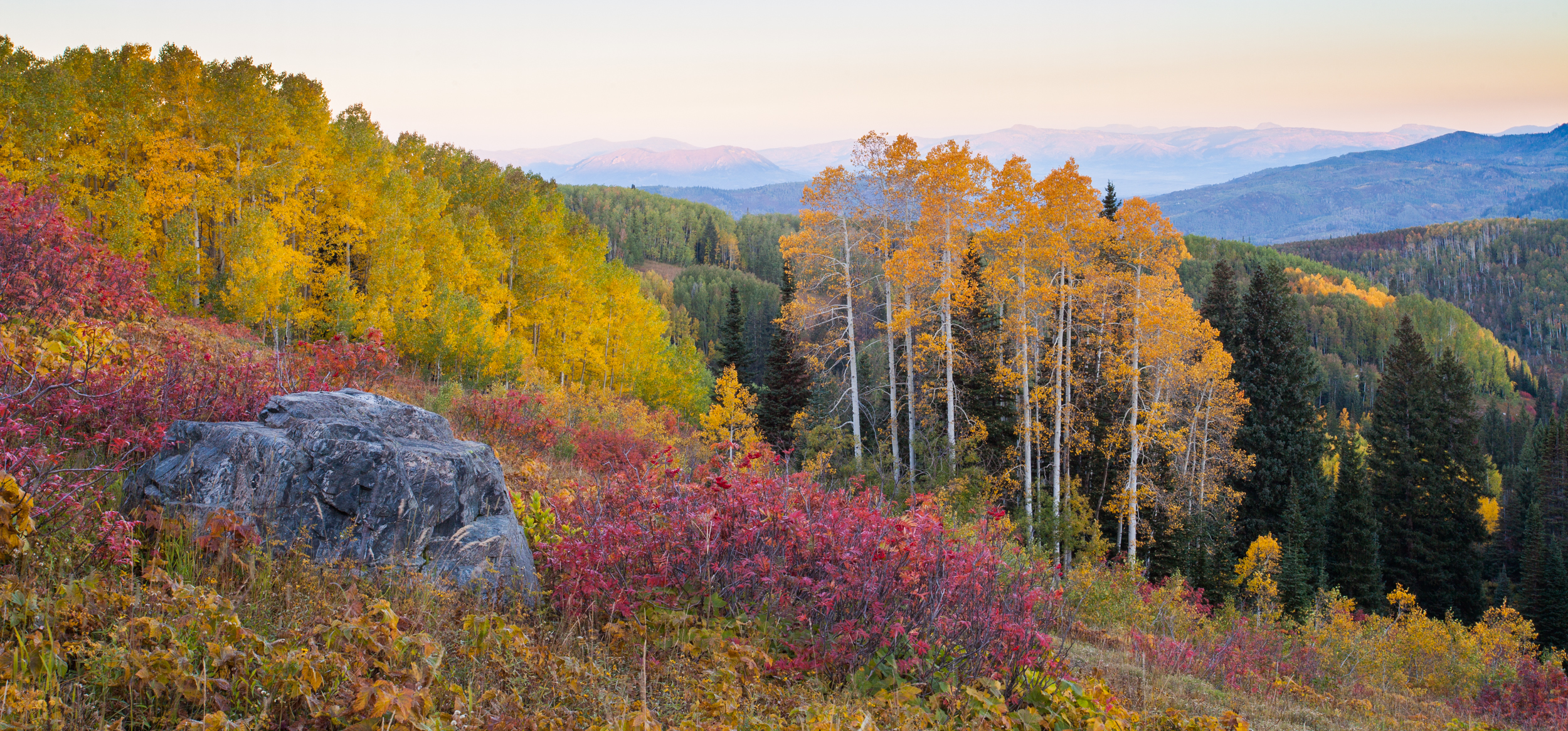 If you are looking for a quick weekend get away or just an afternoon drive here are a few suggestions to make your colors hunting more enjoyable.
Buffalo Pass Road- Located a few miles north of Steamboat Springs, Buffalo Pass is one of the easiest places to find spectacular Fall colors. Ridges and Valleys dominate the skyline, with photo ops around each turn. Don't miss an area know as "Rainbow Ridge." Just five miles up from the base off the pass, viewers will get wonderful views of Rocky and Crystal Peak. Topping out at 11,000 feet this is usually the first place in the area to start changing. Take County Road 36 towards the Strawberry Park Hot Springs, one mile out make a right onto Buffalo Pass Road.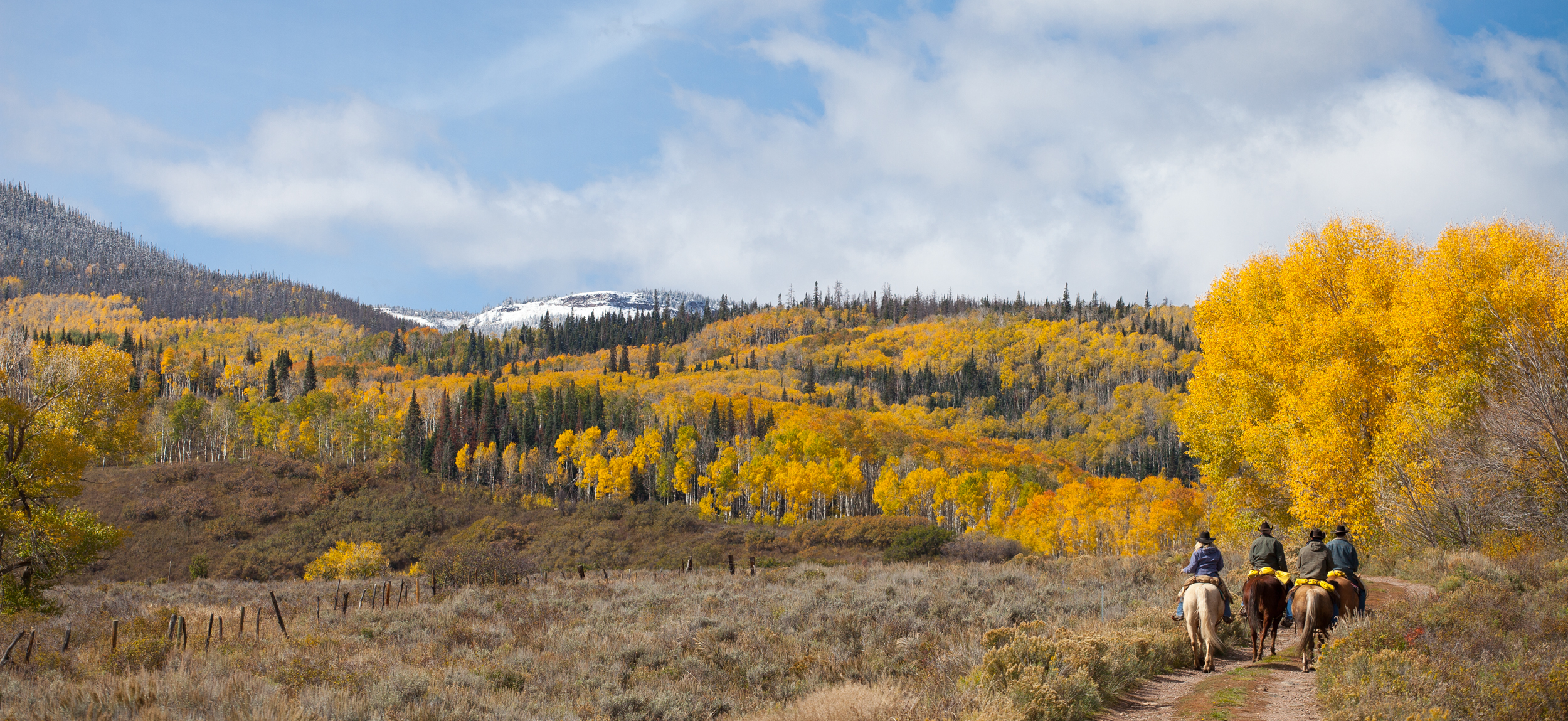 North Routt- One of our more popular drives, the Elk River Valley is one of the prettiest spots in the state. This area unique blend of agriculture, river bottoms, and high peaks and the colors are as diverse as the landscape. Drive north on county road 129, making sure to stops at the Clark Store for coffee and a snack. This charming spot is the gateway to the Mount Zirkel Wilderness. Taking a left at the Clark Store will bring you to County Road 62. Traveled by few, but loved by many, this drive will not only leave you breathless, but you will quickly run out of film, with the number of pictures you will take. The roads brings you around the south side of Steamboat Lake and has amazing views of the Zirkel Wilderness area, Sand Mountain and Hahns Peak. There are several side trips you can take once you are back on County Rd 129. Adventures can continue north to Wyoming, through Big Red Park or drive to the end of Seedhouse Road and take hike in the Zirkels.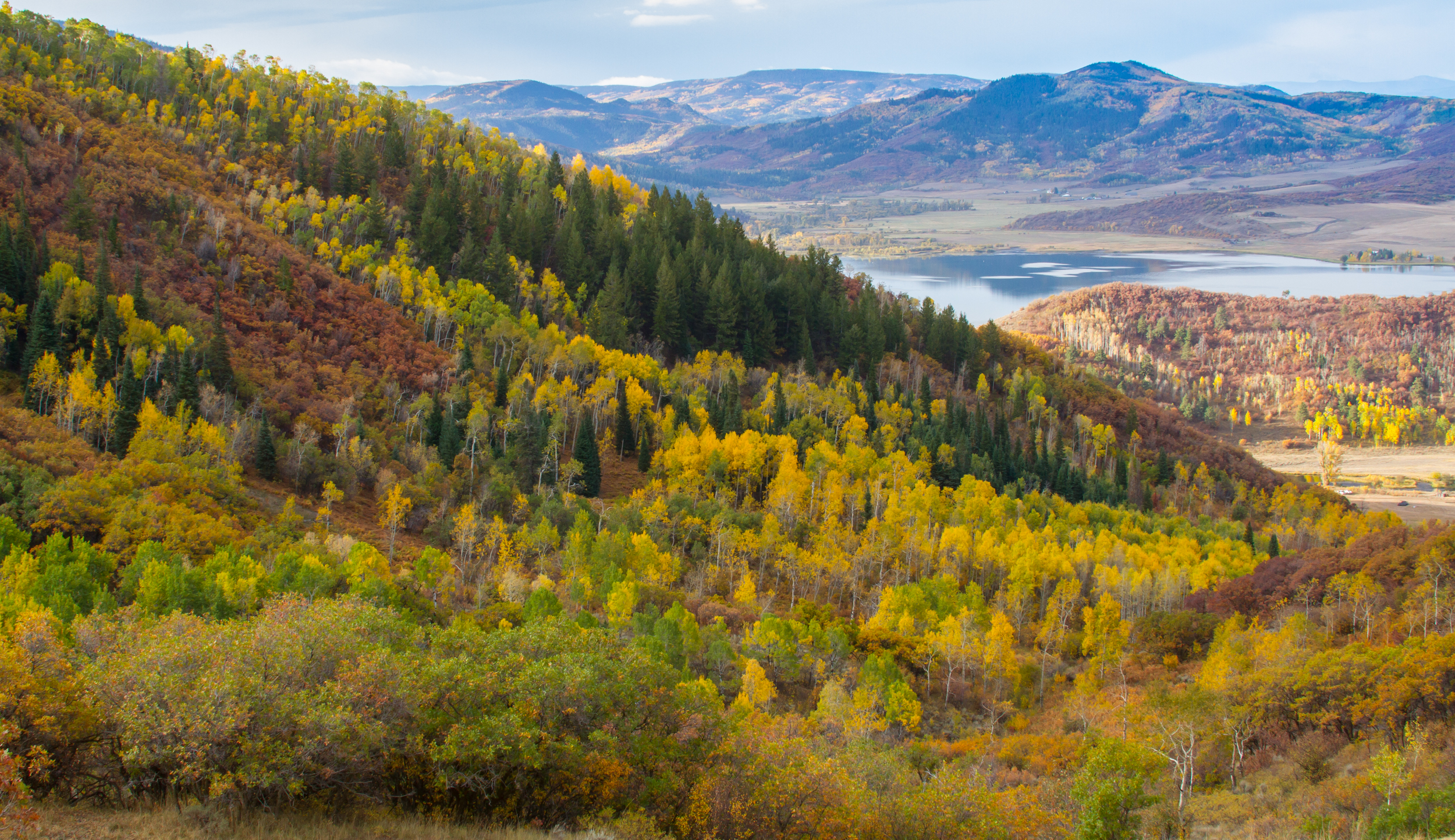 Flattops Scenic Byway- Located just outside the sleepy town of Yampa, the Flattops area is one of our nation's largest wilderness areas. Known for the state's largest herd of elk, grand aspen stands and broad alpine vistas, this area is truly one of our Nation's treasures. Driving out early increases your chances of seeing bugling elk, deer and even moose. There are many places to stop and stretch your legs and don't forget to bring your fly rod. Yamcola, Upper Stillwater and Stillwater all have get populations of Rainbow and Cutthroat Trout in them. Take highway 131, located just south of Steamboat Springs, all the way to the town of Yampa. Head down main street and follow the signs. Don't forget to stop at the famous Antlers Bar and Grill for a cold one.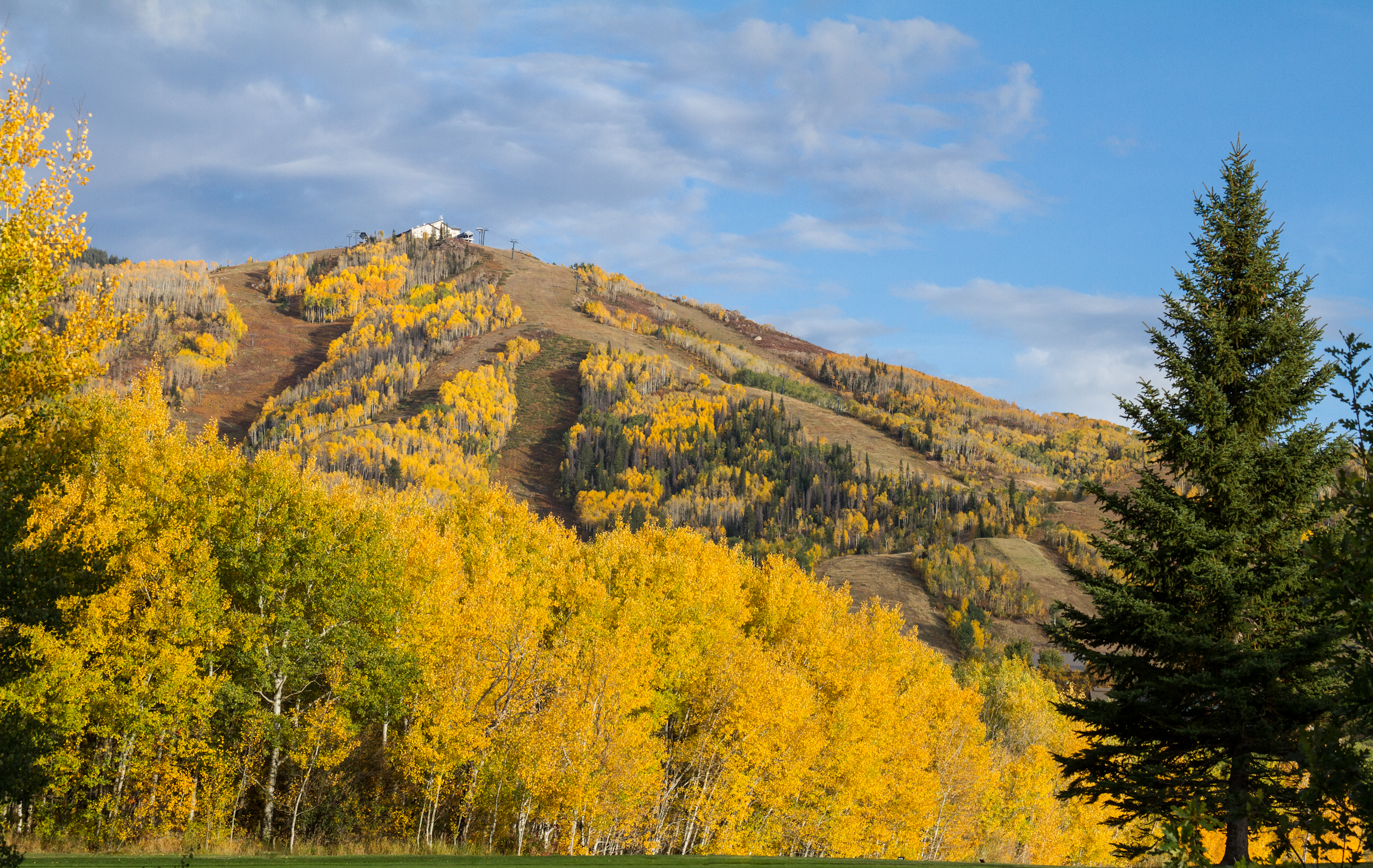 Steamboat Springs is generally one of the first spots in the state to change colors. If you are not into driving, there are many good spots right in town to enjoy the fall colors. Simply renting a bike and taking a leisure stroll down the Yampa Core trail will lead you to wonderful photo opportunities. Spring Creek Trail, one of our most popular local trails is located within the city limits and can be accessed a short distance from Downtown. Be aware it's easy to fall in love with Steamboat Springs. One trip might be all it takes but I can think of worse things that could happen to you. It may just change your life for the better like it did to me.