Exploration in Steamboat
Posted by Erik Ramstad on Tuesday, August 31, 2010 at 10:55:38 AM
By Erik Ramstad / August 31, 2010
Comment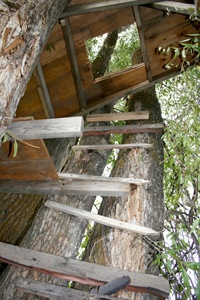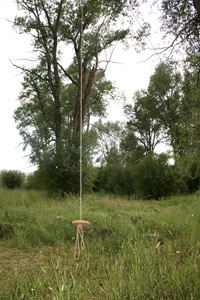 Not too long ago, when I was kid, we built tree houses, forts, dams and more. We interacted with nature, creating our own temporary world within hers. As the environmental movement came about, nature became something to see and not touch. I heard a story about two boys who worked all summer. With their savings, they built a tree house on their property. They were then asked to take it down by the city because they didn't have a building permit. Another set of kids were scolded for building a dam in a river.
In Steamboat, there is still the sense of exploration we had as kids. You can build things here. Building a dam is how we figure out what a beaver does. Building a tree fort lets us get the same view of the world the squirrels and birds do.
At some point this summer, someone remembered what it was like to be a kid and build and explore. A rope swing now hangs from a huge cottonwood. A tree house was built with wood steps nailed into the tree and a hatch door on hinges. I won't specifically name the place, part of the fun comes from the exploration and the journey.
To begin your search, start by looking for a park on the outskirts of town. In the off seasons a lot of dogs frequent this park. It also runs along a river. To find the tree house and rope swing from the parking lot, walk straight until you reach the river. Turn right. Follow the path until it starts to curve back towards houses. Right before you reach a little hill, look left to find the rope swing. Look right and hidden in a strand of trees you'll find some steps. I dare you to climb up; in fact I double dog dare you.