Do You Really Need a Home Inspection? What the Experts Say
Posted by Erik Ramstad on Saturday, June 12, 2021 at 7:11 AM
By Erik Ramstad / June 12, 2021
Comment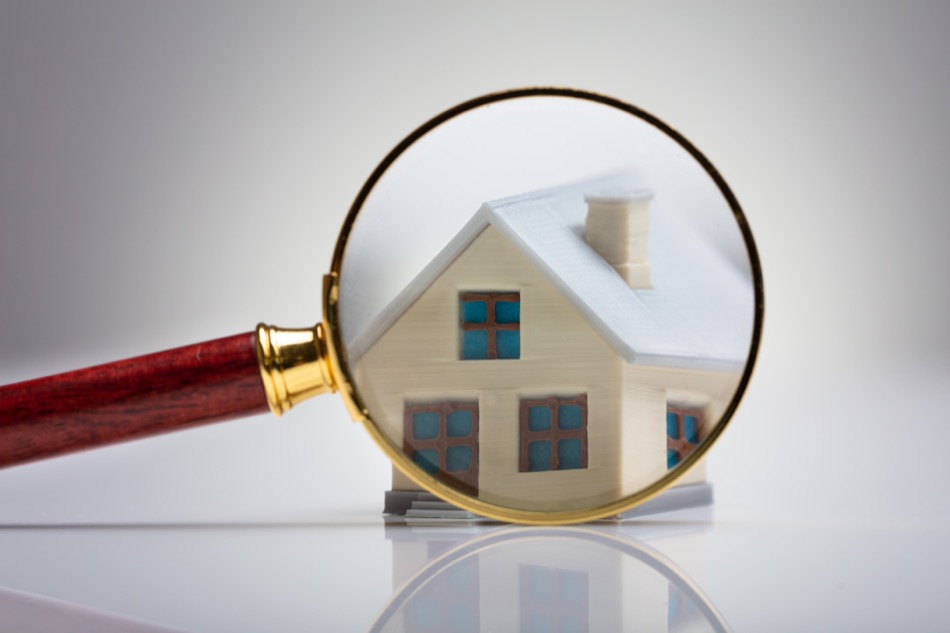 Home inspections are a standard part of most home purchase transactions. However, some home buyers are tempted to skip the home inspection because of the expense. Most inspections cost between $300 and $500, and for home buyers on a budget, this kind of purchase can seem unnecessary. If you're a home buyer thinking about foregoing the home inspection, here's what you need to know about the value of this important service.
For informational purposes only. Always consult with a licensed real estate professional before proceeding with any real estate transaction.
Why Get a Home Inspection?
Very few homes, except maybe new construction properties, have nothing wrong with them. The question that a home buyer must ask when purchasing a property is not if there is something wrong with the house, but if there is anything wrong with the house that could present a problem as a buyer.
Home inspections help home buyers identify the problems that may be occurring inside the walls of a house. From plumbing and gas leaks to faulty wiring, home inspections can help home buyers determine whether the home they'd like to purchase will need major repairs performed shortly after the deal is finalized. Home inspections can often identify problems such as:
Foundation trouble
Roof leaks
Poor maintenance
Broken appliances
Short circuits in the wiring
While inspectors do not always catch all problems, they are trained to catch problems that many homebuyers may not catch while they are evaluating a home for purchase.
Ultimately, getting a home inspection can save a home buyer money. If an inspection turns up a problem with a house, the home buyer may decide to either renegotiate the price of the house, walk away from the purchase, or request the current homeowner pay to make the repairs during the escrow process. A home buyer who proceeds with a purchase without getting an inspection could be forced to pay thousands of dollars in unexpected home repairs not long after moving into the house.
What to Expect During a Home Inspection
During the home inspection, the home inspector will look through all the rooms of the house. They'll flip light switches, run hot water, test circuits, and more. Homebuyers may choose to be present during the home inspection. Once the home inspection is finished, the inspector will type up a report for the home buyer to review and decide whether the home inspection is satisfactory.
What ISN'T Covered by a Home Inspection?
While a home inspection is valuable, it's important homebuyers understand it doesn't cover everything. Areas they won't examine include asbestos, radon gas, pest control, indoor air quality, lead paint, toxic mold, swimming pools, and venting equipment for appliances.
Certain plumbing issues they don't examine are things like plumbing behind the wall or under sinks and septic tanks. When hiring an inspector, always ask them specifically if they check appliances, HVAC systems, and roofs. A buyer's mileage may vary whether or not these sections of the home are covered, but they are important areas of the house to know about.
If buyers suspect issues in areas of the property a home inspector doesn't evaluate, they might want to connect with a certified specialist.
How to Get the Most Out of Your Home Inspection
Homebuyers hoping to get the most out of their home inspection can benefit from the following tips:
Be present during the home inspection to ask the home inspector questions about the systems of the house.
Vet the home inspector thoroughly; only hire a home inspector who comes well recommended.
Check the home inspector's references and licensure.
Do not assume the cheapest home inspector is the best home inspector.
Contact a Real Estate Professional
Are you a home buyer? If you're just starting the home buying process and haven't yet aligned yourself with a real estate professional, now is the time to get started. A good real estate agent can help you through the home buying process in many ways. Working with a real estate agent makes it easier to negotiate the price of a house. A good real estate professional can also provide guidance through the home buying process that can help reduce stress from start to finish.
For informational purposes only. Always consult with a licensed real estate professional before proceeding with any real estate transaction.