How to Choose Between a DIY and a Professional Home Security System
Posted by Jon Wade on Wednesday, May 26, 2021 at 2:37 PM
By Jon Wade / May 26, 2021
Comment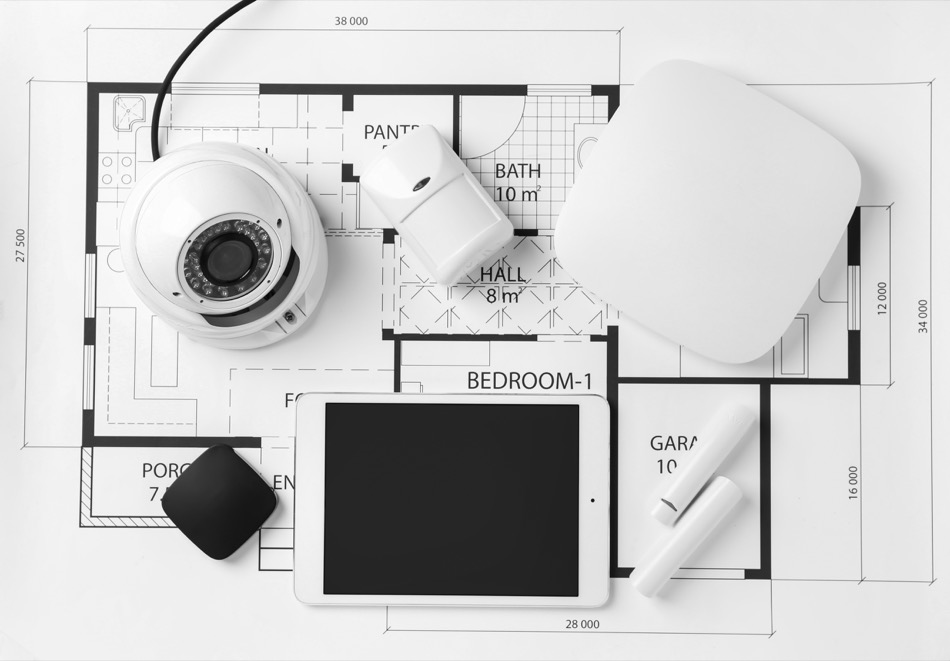 It's important for homeowners to feel secure where they live, and home security systems make that possible. A good home security system will alert someone when an intruder enters their home, help to deter intruders from entering the home, and help people take action when something dangerous happens in their home.
There are different types of home security systems, so it's important for people to know their needs to determine which type of home security system is right for their home.
DIY or Professional Home Security System?
There are two types of home security systems that homeowners can choose from. DIY systems usually consist of a combination of motion-activated cameras, a smart doorbell, and smart locks. DIY systems alert homeowners to a problem via their smartphone.
Professional systems typically include home monitoring systems. When something happens in the house, the company monitoring the house sends security representatives to the home to check the property and call authorities if needed.
Know Your Budget
Smart systems usually involve a high up-front cost but little or no ongoing costs. Professional systems may involve an up-front cost for installation and ongoing monthly costs for monitoring. Homeowners on a budget often turn to smart DIY systems to avoid the ongoing costs.
Assess Your Capabilities
DIY and smart home security systems typically work best for homeowners who have moderate IT skills and are comfortable with technology, app installation, and camera equipment. Homeowners who are not comfortable with these skills may be happier with professional systems instead.
Do Your Research
Before committing to any system, whether a professional system or a DIY system, it's important to do research. People can do research by reading reviews from previous users or buyers and research system capability. It's helpful for people to make a list of priorities to ensure the system they commit to has all the capabilities they require.
Weigh the Pros and Cons
Each potential DIY or professional security system has its own advantages and disadvantages. DIY smart home security systems are low-cost. For someone who enjoys independence, DIY home security systems give people complete control over their home security. The disadvantages of these systems are primarily that they require the homeowner to be available to do their own home monitoring, and not everyone is comfortable setting up DIY systems.
Professional systems incur ongoing costs but can also increase the value of the house because the system stays in place when a new homeowner buys the property. They're also very hands-off for homeowners who don't want to take part in their own home security.
Different Types of Professional Home Security Systems
In the past, home alarm systems were invariably wired into the electrical system, with alarms sounded by on-site sirens or transmitted via telephone lines. Individual door and window sensors utilize low-voltage wiring, but with wired installations, there is always the risk that an entire system can be disabled by cutting exterior wiring. Damage and malfunctions can also be caused by weather, rodents, power outages, and phone line problems.
Today, home security is much different.
Although hard-wired systems are still in use, and even newer installations make use of a control panel that is connected to the main power supply, wireless backups are typically used to improve operational efficiency and notification procedures. Today, home monitors and sensors of all kinds transmit to a central panel via radio frequencies. The unattractive window and door sensors of the past have all but disappeared, replaced by powerful, unobtrusive motion and sound detectors and video recorders.
Although a professional security system will still, no doubt, include an audible or visual alarm at the home, the primary notification is transmitted directly to a monitoring service or an individual who will then, in turn, verify the alert and notify authorities if warranted. In addition, wireless systems are frequently integrated with other smart home technology, including lighting, thermostats, and video surveillance.
Only two types of security systems dominate the contemporary home security landscape. They are:
Monitored Systems: Monitoring services provide 24-7 oversight 365 days a year for a fee. Most security systems also transmit information to homeowners almost simultaneously. This level of protection results in high confidence that response to an emergency, when warranted, occurs as quickly as possible and offers substantial peace of mind to a homeowner.
Unmonitored Systems: With this less-expensive option, there is a risk that even though a breach is detected, an onsite audible alarm or flashing lights will not be enough to prompt a call for help to the police or fire department, or that response will be delayed. The homeowner, who typically will also receive immediate notification via a smartphone, may be busy or out of range at the time. Smartphone reception is not always reliable, and response is not assured.
Whatever type of home security you choose, it is wise to deal with a reputable, professional company that is up-to-date on all the advances in the field and one that has highly-trained installation technicians and service crews.
Take Care of Your Property
A good home security system can help homeowners take care of their property, and some professional home security systems can even increase a property's value. Homeowners can start by doing research to decide on a home security system to keep their property safe.