How to Choose Between a DIY and a Professional Home Security System
Posted by Jon Wade on Thursday, October 15, 2020 at 2:37 PM
By Jon Wade / October 15, 2020
Comment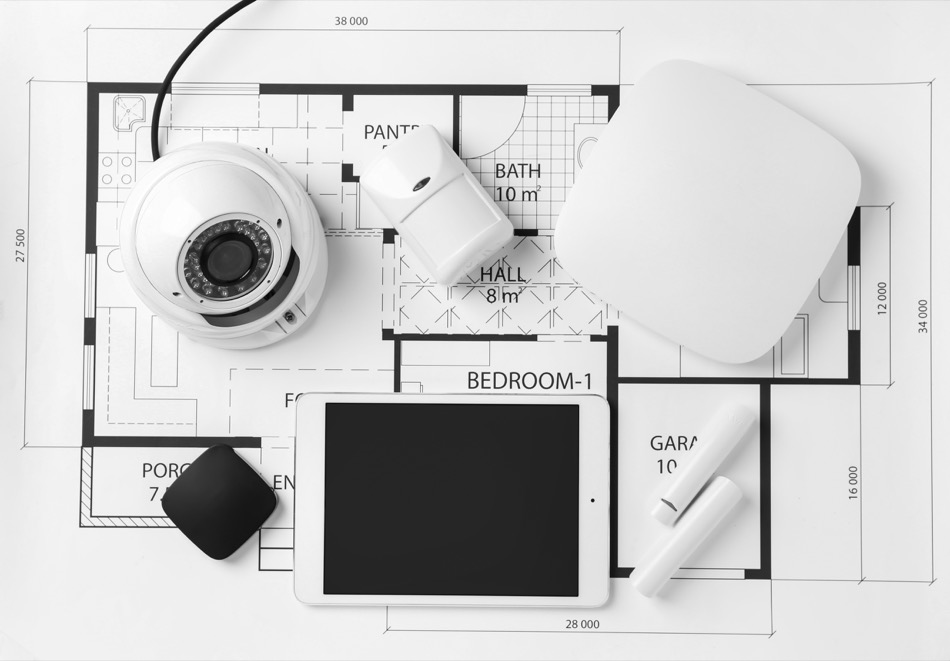 It's important for homeowners to feel secure where they live, and home security systems make that possible. A good home security system will alert someone when an intruder enters their home, will help deter intruders from trying to enter the home, and will help people take action when something dangerous happens in their home.
There are different types of home security systems, so it's important for people to know their needs in order to determine which type of home security system is right for their home.
DIY or Professional Home Security System?
There are two types of home security systems that homeowners can choose from. DIY systems usually consist of a combination of motion-activated cameras, a smart doorbell, and smart locks. DIY systems alert homeowners to a problem via their smart phone.
Professional systems typically include home monitoring systems. When something happens in the house, the company monitoring the house sends security representatives to the home to check the property and call authorities if needed.
Know Your Budget
Smart systems usually involve a high up-front cost, but little or no ongoing costs. Professional systems may involve an up-front cost for installation and ongoing monthly costs for monitoring. Homeowners on a budget often turn to smart DIY systems to avoid the ongoing costs.
Assess Your Capabilities
DIY and smart home security systems typically work best for homeowners who have moderate IT skills and who are comfortable with technology, app installation, and camera equipment. Homeowners who are not comfortable with these skills may be happier with professional systems instead.
Do Your Research
Before committing to any kind of system, whether that's a professional system or a DIY system, it's important to do research. People can do research by reading reviews from previous users or buyers and research system capability. It's helpful for people to make a list of priorities to ensure the system they commit to has all the capabilities that they require.
Weigh the Pros and Cons
Each potential DIY or professional security system has its own advantages and disadvantages. DIY smart home security systems are low cost. For someone who enjoys independence, DIY home security systems give people complete control over their home security. Disadvantages of these systems are primarily that they require the homeowner to be available to do their own home monitoring, and not everyone is comfortable setting up DIY systems.
Professional systems incur ongoing costs, but can also increase the value of the house, because the system stays in place when a new homeowner buys the property. They're also very hands-off, for homeowners who don't want to take part in their own home security.
Take Care of Your Property
A good home security system can help homeowners take care of their property, and some professional home security systems can even increase a property's value. Homeowners can start by doing research to decide on a home security system to keep their property safe.