Home Improvement Projects: When to DIY or Hire a Professional
Posted by Erik Ramstad on Thursday, August 20, 2020 at 7:21 AM
By Erik Ramstad / August 20, 2020
Comment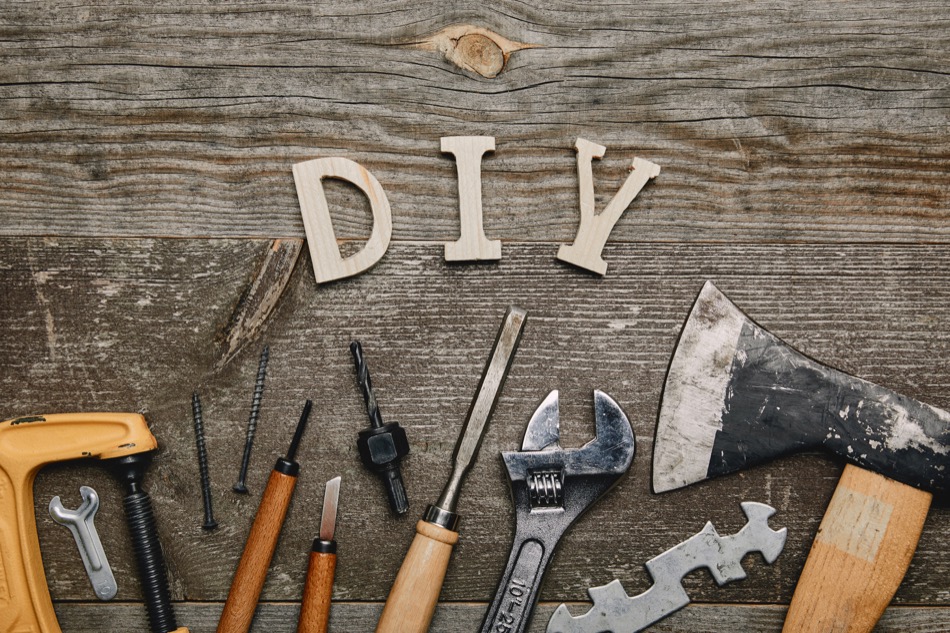 Home improvements can be expensive. In fact, many homeowners should set aside about 1% of their home's value every year to make home improvements. If you're on a budget, you may be able to save money on home improvements by doing some work yourself. However, some home improvement projects are best left to the pros. If you're a homeowner who would like to fix your house and maintain its value, here's what you need to know about hiring a contractor versus doing the work yourself.
Best DIY Projects
Most homeowners have limited tools and limited knowledge about the various systems in the house. For these homeowners, the best home improvement projects are those that require little or no specialized knowledge and only basic tools. Examples of these home improvement projects include:
Installation of blinds, shelves and curtains
Drywall repair
Painting
Some basic flooring installation
Basic landscaping
Drain cleaning
Toilet tank repair
All of these upgrades are good DIY projects because they don't require a lot of specialized knowledge; if they're done incorrectly, the repairs would be relatively inexpensive. These are also good DIY projects because they involve little hazard to the homeowner. Before getting started with a home improvement project, even the basic ideas above, homeowners should engage in the following steps:
Watch or read any tutorials that can make the project easier overall.
Take an inventory of tools and decide which tools need to be purchased or borrowed in order to get through the project.
Find someone who would be available to help, if help is needed.
Assemble any parts needed to complete the project.
Set aside the appropriate amount of time.
Best Contractor Projects
The best projects for professional contractors are those projects that are complicated, require specialized tools, would be just as expensive to finish as a DIY project, or are hazardous. Some examples of projects that are best completed by contractors include:
Roofing projects. Roofing projects are easy to do incorrectly and involve being on the roof, which can ultimately lead to accidents.
Sewer and septic tank repair. Sewers and septic tank repair can be challenging to homeowners, who usually do not have the proper tools to get the job done right.
Foundation repair. Foundations require specialized equipment, and to be done right, should be completed with the help of a structural engineer.
Homeowners who are trying to decide whether to hire a contractor to get the work done should start by interviewing contractors in the area. Asking questions of the pros can help determine whether a job is appropriate for a homeowner. Find out information such as:
How long would this project take?
Does this job require more than one person to finish?
Does this job require special permitting?
How would you do this job?
What are the hazards of completing a job like this?
Most contractors will give this information readily and can help homeowners decide whether they would like to complete the work themselves.
Final Considerations
Choosing between a DIY project and hiring a contractor depends on the homeowner's knowledge and the tools available to them. Consulting with a contactor can help homeowners decide if they are ready to take on the project on their own or will require the help of a professional.