4 Professional Interior Design Tips For New Construction Homes
Posted by Jon Wade on Tuesday, May 17, 2022 at 11:30 AM
By Jon Wade / May 17, 2022
Comment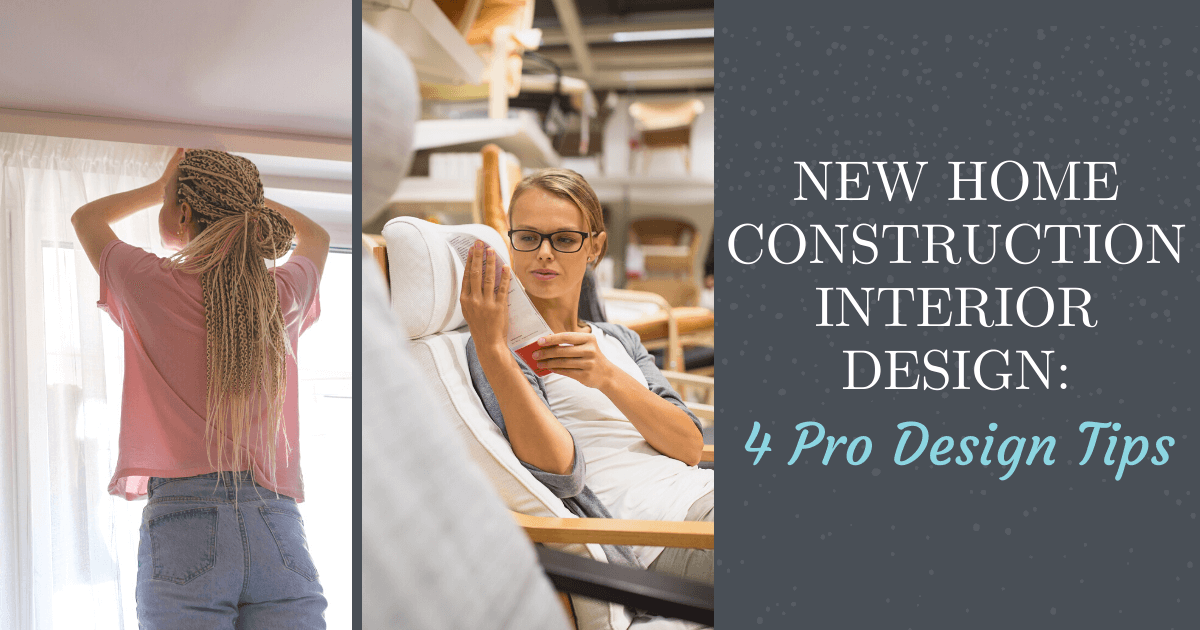 Homebuyers looking to invest in a property that has never been lived in before gain a blank canvas concerning the design and decor they choose, indoors and out. While many feel stumped about where to begin installing their personal touches in a new construction home, knowing when to start can be helpful. Keep reading for some ways expert interior designers recommend approaching decorating a new construction home.
For the Best Results, Wait a While to Paint
Painting a new construction home right away after the project's completion could result in the need to redo the entire project within a year or two, depending on the climate. While the standard default white or beige walls that most builders go with initially may seem boring, homeowners should wait at least a year before investing in any custom painting, tile installations, or wallpaper.
Why the wait? The delay isn't exactly waiting for the concrete foundation or freshly installed plaster on the walls to dry, but rather, owners will want to wait for the new house to 'settle' post-construction. New building materials that tend to shift during the first year after being built include:
Drywall
Foundation concrete
Timber framing
Exterior bricks
Plaster
Painting prematurely can lead to cracks, peeling, and nail pops that can impede the final quality of the paint finish. A good example is wood installations that expand and contract due to changing seasons, so it's best to give them an entire year's worth of climate changes before painting for optimal results.
Start With Walls & Windows
Unless buyers invest in a custom home with plans for pre-installed window treatments, they might be moving in with no protection from the eyes of neighbors and passersby. Windows without coverings can present challenges in new home communities that are still putting up final touches like fences, so buyers should prepare to combat exposure with temporary wall blinds.
Windows will shift a bit too, and those expensive custom blinds may not fit for long. Purchase curtain rods that offer sun and noise protection that can remain a part of the decor after installing blinds or shades. Again, homeowners should avoid painting walls for a bit, but different accent pieces such as tapestries, artwork, and other decorations can provide a temporary solution.
Add Personality By Swapping Out Default Options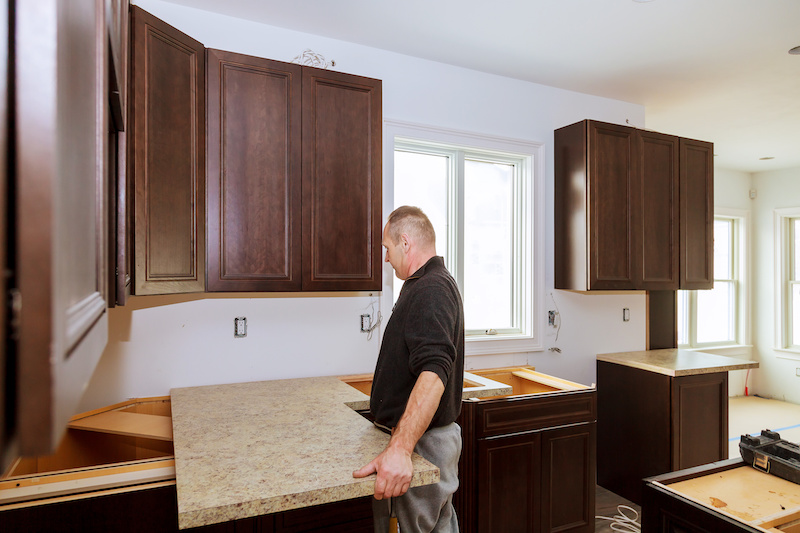 Standard home contractors usually offer a limited selection of fixtures and finishes, while custom home builders are often amenable to creating designs to meet a buyer's vision. When choosing a home builder, buyers should ask about alternate cabinet materials, flooring options, built-in shelving, and appliances that best suit their lifestyle and needs.
Some builders have a set of restrictions in place concerning the customized options available to homebuyers. Generally, these guidelines are necessary if a buyer fails to close on the home after construction.
Plan Ahead For Furnishings
Interior designers recommend those planning to move into a new home first take an inventory of the furniture they have on hand around four months before moving. Think about the largest pieces and consider how well they will fit into appropriate rooms in the new abode.
Take advantage of having the measurements of each space provided by the contractor and envision what can and will go where. Decide what works and doesn't work with the intended floor plan, as doing so allows buyers time to order new pieces that will be ready for delivery when the home's construction is complete. Getting rid of furniture that won't make the move is an excellent way to alleviate part of the moving process.
Start with essential rooms first, or where occupants will spend most of their time. These areas tend to be bedrooms, the kitchen, and the living room. Important pieces to have initially include sofas, beds, mattresses, armoires or dressers, dining tables, and dining chairs.
After moving in, purchase accent pieces and decorative items that bring the design theme together. Rugs, art, and knickknacks are best decided a bit at a time, as overwhelming a new home with clutter can detract from the fresh appeal the space should purvey.
Holding Off Designing a New Construction Home Is Worth the Wait
It's only natural to be overzealous and eager to get a new home decorated and ready to invite guests. However, while some may see waiting as a drawback of buying a new construction home, doing so gives owners time to get the 'feel' of the space and develop a comprehensive scheme before investing in painting choices, furnishings, and decorating. Giving the home time to settle as you settle in will likely lead to better results for long-term satisfaction in a new construction home.