Choosing a Conventional Mortgage: Information for Home Buyers
Posted by Erik Ramstad on Thursday, September 17, 2020 at 8:36 AM
By Erik Ramstad / September 17, 2020
Comment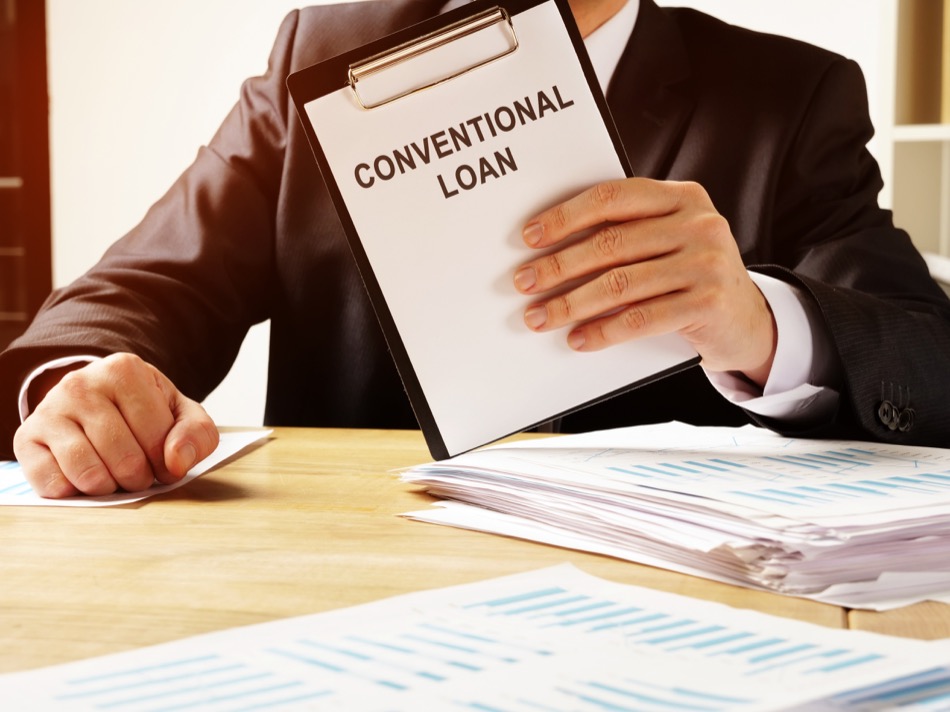 When researching a conventional mortgage, it may initially seem as though a government-backed option, like an FHA or USDA loan, is the better choice. However, the rates and terms of a conventional mortgage can be a better option for some borrowers, especially those who have saved for a down payment in order to afford a home. The following information details what home buyers should know when considering a conventional mortgage.
For informational purposes only. Always consult with a licensed mortgage or home loan professional before proceeding with any real estate transaction.
How Conventional Mortgages Have Changed
It's important for buyers to first understand the basics of a conventional mortgage before shopping around. These loans have never been backed by the government, meaning a lender has to take full responsibility if a buyer is unable to make their monthly payments. However, the standards of a conventional loan have changed as a result of the FHA loan gaining so much traction in the market. Before, a lender might only approve a conventional loan from a borrower with a down payment of 15% or more. Now, they may approve a loan with as little as a 3% down payment, in order to compete with the 3.5% down payment minimum of an FHA.
The Terms of a Conventional Loan
Despite the relaxation of the down payment minimums, the terms for a conventional mortgage are generally more stringent. Borrowers should have a relatively high credit score and a relatively low debt-to-income ratio (DTI). The minimum is usually 620 for credit and under 50% for a DTI, but lenders may want to see better numbers.
PMI Is Typically Required Until the Homeowner Reaches 20% Equity
Lenders regard homeowners with more equity as less likely to default, which is why borrowers are encouraged to save 20% for a down payment. A buyer with less equity will be seen as higher risk to a lender, and will likely need to pay Private Mortgage Insurance (PMI). With this type of insurance, the lender can safeguard themselves in case of a defaulting buyer. This way, if the home loses value or the lender needs to spend money in order to resell it, they can rely on the cost of PMI to be covered by an insurance company. This policy is in the lender's name, but it's the homeowner that ultimately pays the costs of the premium on a conventional loan.
Conventional Loan Rates Will Vary
There are a number of reasons why interest rates will change:
Inflation or deflation
Federal Reserve adjusts its benchmark rates
Major financial news disrupts the market
Mortgage-backed security trading dips or rises
Loan rates can change on an hourly basis, a fact that can quickly confound first-time buyers. This is part of the reason why lenders will inform their borrowers to lock in rates quickly once they've made their final decisions.
Some Conventional Loans Are Nonconforming
A nonconforming loan is one that falls outside the parameters set by Fannie Mae and Freddie Mac. These federally backed institutions encourage lenders to approve borrowers who have a healthy financial past. Lenders who want to take a risk by approving an applicant with a recent bankruptcy, for example, will have to step outside the bounds and grant a nonconforming loan. Conforming loans typically have better rates and terms than a nonconforming one.
When Is a Conventional Loan the Right Choice?
While PMI may sound like a high price to pay, it may be less expensive than that of an FHA loan. There's also the matter of researching the conforming limits in an area, as they will change based on the area in which the borrower is looking. Finally, borrowers should consider the general economic climate when searching for a loan.
The best way for a borrower to decide is to visit several lenders and get the terms for different types of loans. Whether it's a 30-year conventional mortgage or a 15-year FHA, borrowers need to factor in the interest, fees, and rate changes that will affect how much they pay over the lifetime of the loan.
For informational purposes only. Always consult with a licensed mortgage or home loan professional before proceeding with any real estate transaction.