Who Pays For Condo Maintenance? Repair Responsibilities For Owners vs. HOA
Posted by Jon Wade on Tuesday, December 14, 2021 at 8:27 AM
By Jon Wade / December 14, 2021
Comment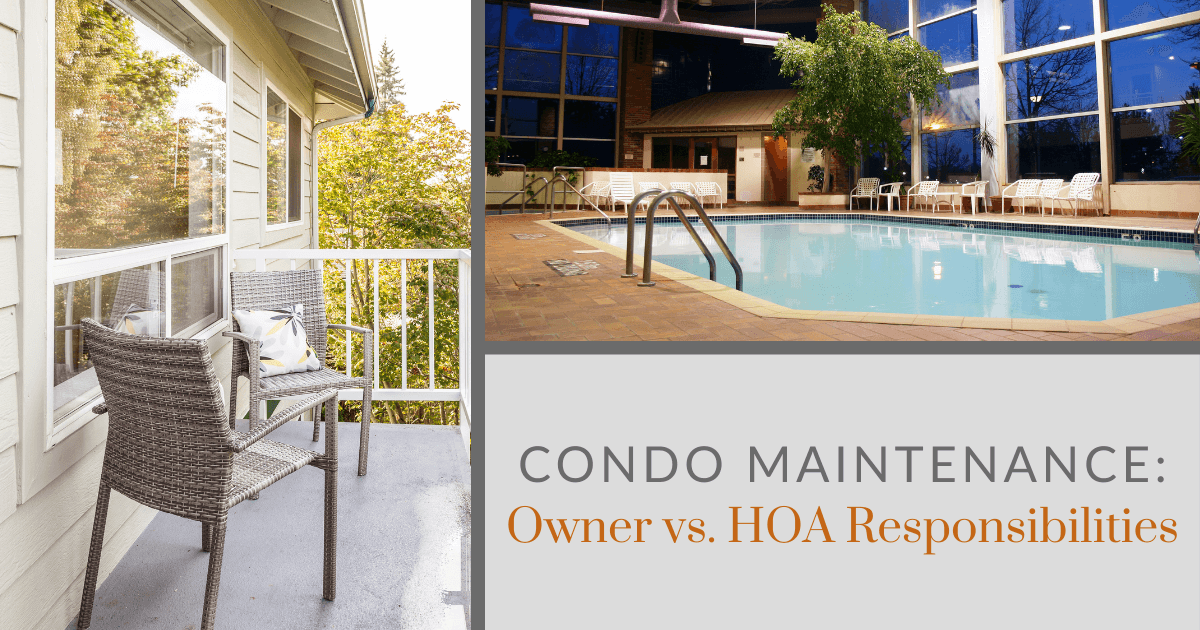 Although condo owners generally need to maintain their units, property management services and homeowners' associations can help cut down on other maintenance responsibilities. In most cases, HOA covenants require the HOA to maintain common spaces and exteriors. These duties may include lawn care services, building maintenance, snow removal, and more. While the responsibilities covered vary across HOAs, property management services can help handle the remaining maintenance duties, housekeeping, and management of reservations and bills.
Whether the plan is to live in a condo full-time or rent it out from afar, it's imperative to understand what responsibilities the condo owner has. Keep reading to learn what maintenance responsibilities condo owners are responsible for and what HOAs or condo associations generally handle.
Property Management Services Can Cut Down On Owner Maintenance
Hiring property management services to take care of maintenance can be a real time-saver for condo owners who won't be on-site daily. Whether the plan is to use the condo as a personal vacation getaway or as a rental unit, property management services can help handle regular and as-needed maintenance, housekeeping, and bills.
Property management companies offer numerous services, including repair, cleaning, and other maintenance. Larger companies tend to have agreements with HOAs to keep properties up to HOA standards and handle other maintenance tasks, such as lawn care and snow removal, but they also maintain individual units.
While the big-name brands can be attractive, many smaller companies offer the same property management services. With fewer clients to attend to, these boutique-style brands can often provide more personalized services for a lower price. For an even more custom-tailored experience, it's also possible to manage rentals through services like VRBO and Airbnb while outsourcing housekeeping and maintenance to hand-picked individuals.
Whatever the condo's needs, there are plenty of businesses offering property management services that can help cut down on owner maintenance.
HOAs Take Care of Exterior Maintenance and Common Spaces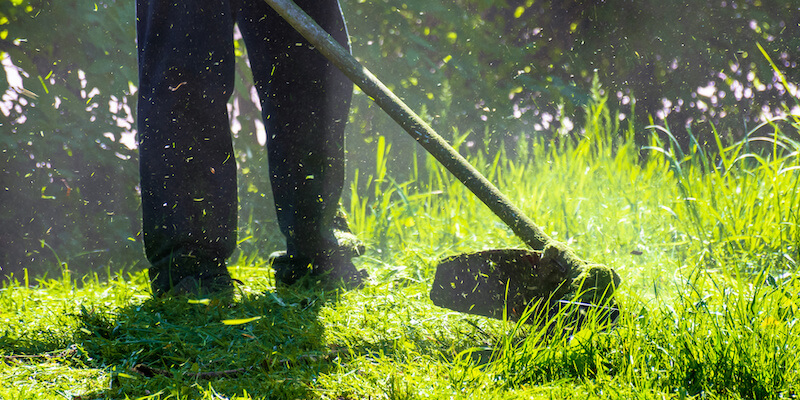 Many condos fall under the domain of HOAs, which usually maintain common spaces and exteriors for these properties. Much of the time, the HOA outsources this work to a property management company, but some have people on-site to handle maintenance.
Although HOAs sometimes get a bad rep for enforcing their rules and regulations, these are the same policies that help make HOA-governed properties so attractive in the first place. Additionally, many HOAs use their members' dues to hire property management companies to maintain shared spaces and other parts of the property. HOAs might offer any of the following amenities and services:
Building maintenance
Road maintenance
Lawn care
Snow removal
Trash service
Gas
Water
Sewer
Internet
Cable TV
Insurance
Parking facilities
Shuttle service
Capital reserves
Concierge service
Lounges
Pools or hot tubs
Exercise facilities
Laundry facilities
Lockers and storage
Of course, HOAs may offer even more amenities and services outside this list. From the basics like building, lawn, and road maintenance to condos with luxurious amenities like pools and exercise facilities, HOAs can take plenty of maintenance responsibilities off of condo owners' hands.
What HOAs Might Not Cover
Although HOAs may handle the maintenance of common spaces and the condo's exteriors, they usually don't care for unit interiors or any attached private spaces. Unless they employ a property management service, owners will need to maintain their condo's interior and any attachments to the unit, such as a deck, garage, or private yard.
Condos generally consist of three types of elements: common elements, units, and limited common elements. Common elements include portions of the condominium serving more than one unit and all parts of the condominium outside of the units, including portions of the walls, floor, and ceilings. Usually, the HOA will assume responsibility for maintaining common elements.
Meanwhile, units and limited common elements are the owner's responsibility to maintain. Each unit's boundaries begin with the unfinished interior surfaces of exterior perimeter walls, the middle of interior walls, the floor, the ceiling, the doors, and the windows. Thus, any paint, plaster, or wallpaper belongs to the unit. Condo owners must maintain these along with any interior spaces, partitions, or other fixtures within the unit, including appliances and plumbing. This is important to keep in mind while considering what changes can be made to maximize space in a condo.
Limited common elements consist of exterior fixtures, appliances, and spaces that belong to a single unit. These elements can include all sorts of amenities, from large-scale fixtures such as private decks, balconies, or patios to smaller accessories like shutters, awnings, or window boxes. Although limited common elements may not be within the unit's space, they are still the condo owner's responsibility to maintain.
Although HOAs will care for many parts of a condo, owners must care for the unit and its limited common elements or outsource their maintenance to a property management company. Learning what's covered and what isn't in a particular community is an important factor in deciding whether to buy or rent a condo.
Condo Maintenance Responsibilities for Owners
Maintenance responsibilities are one thing to consider when deciding whether to buy or rent a condo. Although HOAs typically maintain common spaces and amenities, condo owners generally need to care for their unit and any private attachments, including their various fixtures, from air conditioners and plumbing to roofs and balconies. For those who would prefer not to handle these responsibilities themselves, numerous companies offer property management services. In addition to maintenance, these businesses can also handle reservations, bills, and housekeeping.