4 Efficient Design Ideas For Condos: Maximize Your Space
Posted by Jon Wade on Friday, December 10, 2021 at 12:09 PM
By Jon Wade / December 10, 2021
Comment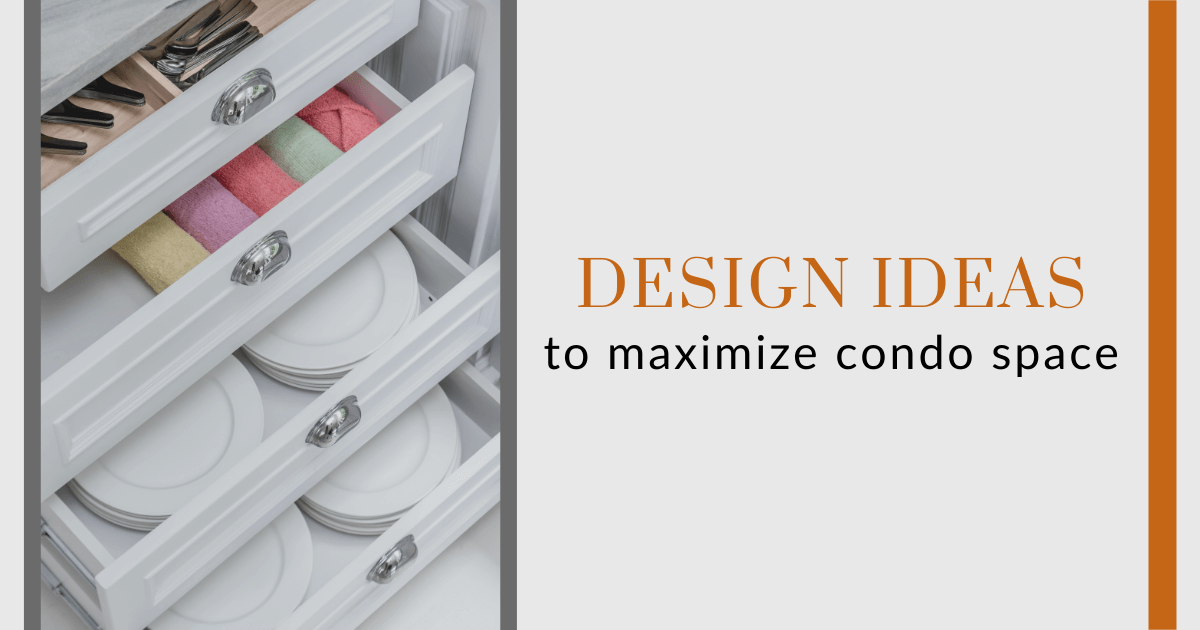 Coming home to a well-designed condo makes it easier to unwind and relax. Optimizing condo space can help make the home feel and look more open and airy. Looking for tips? Read on for some design ideas to maximize space in your condo.
Multi-Function Is the Name of the Game
To maximize space in a condo, begin by looking for high-quality furniture and accessories that are versatile and offer multiple functions. Any time a room has limited square footage, it's essential to entwine function with style. It's possible to find cleverly crafted pieces to serve more than one purpose.
The most common multi-function piece of furniture for any home is the sleeper sofa. This dual-purpose item has been around for decades, but today's models are sleeker, more sophisticated, and stylish additions condos. A traditional sleeper sofa typically has a pull-out bed with a full- or queen-size mattress. However, it's possible to find king-size or single sleepers as well. Modern sleeper sofas are available in a range of styles, bed sizes, and price points.
Other multi-function items to consider include:
Sleeper chairs: an ideal way to add a single bed to any room
Drop-leaf console tables: with the sides lifted, it's a dining table
Storage stools/ottomans: doubles as storage for blankets, toys, gaming system accessories, and more
Coffee tables with drawers, shelves, or interior storage
Nightstands that also function as mini-bookcases
Take Advantage of Vertical Space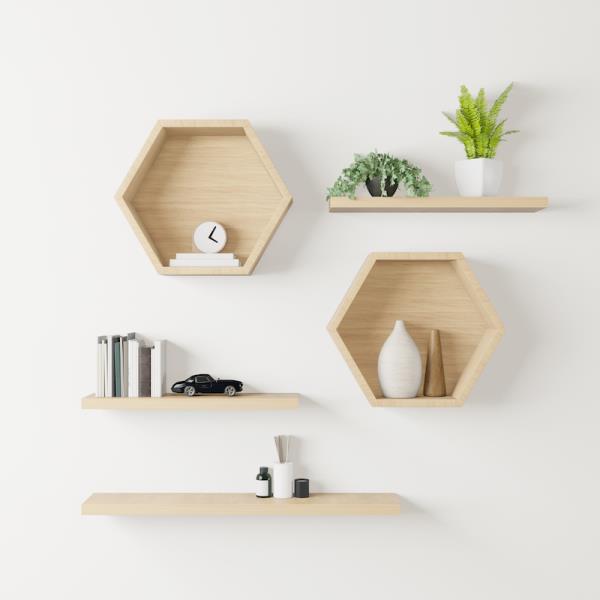 Vertical elements can help make a space look and feel more open. Instead of choosing a low-rise, horizontal bookcase, for example, opt for a narrower, vertical unit that stretches from floor to (nearly) ceiling height. A tall, narrow piece of furniture takes up less floor area and can make the room feel more spacious.
When possible, built-ins, custom cabinetry, and floor-to-ceiling shelving are vertical options that help create storage and display space without adding bulk to the room. Floating shelves are another great way to work in vertical space as well. Consider using them in the main living area, especially on the wall above the sofa.
Utilizing vertical space isn't only about designing "up" on walls. The inside of a cabinet door also may hold a cutting board rack. The back of a bedroom door or the wall space behind the closed door can be used for hanging hats, scarves, and other accessories when the hooks are added.
Plan Where to Keep Sports Gear
A condo might not have an expansive entrance or mudroom. However, there are some easy tricks and tips for maximizing the space for sports gear storage.
Designate and design a closet for sports equipment only, adding hooks, shelves, and storage cubes to keep items organized.
Take advantage of vertical space with an old-school locker or mesh rack with shelves and hooks.
A bench with interior storage space may work well in an entrance. It provides not only a space to sit and get on shoes/boots but can also store items like hats, gloves, and scarves.
For condos in ski communities, it's recommended that ski boots be stored at room temperature, so it's better to avoid storage areas that can have fluctuating and extreme hot/cold temperatures. Skis usually need to be stored standing up or on their sides. When storing ski boots for the off-season, place the boots in a bag and keep them in a closet or space with moderate temperatures.
Make Spaces Seem Larger with Visual Tricks
Sometimes a little trick of the eye is what's needed to make a space appear larger than its actual footprint. Two of the most common techniques are using a lighter color palette and incorporating mirrors, glass, or reflective surfaces. Mirrors, in particular, can be an easy solution to creating what appears to be a more open space.
Add a floor-to-ceiling mirror with an elegant frame to a narrow or smaller entrance. Depending on the condo's overall design theme, consider mirrored or high-gloss panels for a smaller kitchen. Definitely add a full-length mirror to a bedroom closet door.
Minimizing clutter is another easy way to open up a space, plus it makes it easier to clean. Consider monochromatic furniture with slim lines instead of overstuffed pieces, adding throw pillows for texture and pops of color. In smaller bedrooms, loft beds not only create the illusion of more space, but by taking advantage of the vertical, there is room for a desk, dresser, or chair under the bed.
Choose window coverings wisely. Heavy curtains or dark-colored blinds may make a room feel smaller. If possible, look at lighter colors and fabrics that feel airy. If darker drapes fit the design theme better, go for it. But when possible, open those drapes up and allow the natural sunlight to stream in as that helps make the space look and feel larger.
Maximizing Space in a Steamboat Springs Condo Merges Style & Function
There are several ways to maximize the existing space in a condo so the home has style, form, and function. Whether living in a condo year-round or seasonally, it's essential to have a home that fits its owner's lifestyle and needs. Creating illusions of more space and adding design elements plus multi-function furniture and accessories can help make this a reality.