How to Buy Land in Colorado: Become an Expert on Zoning Laws & the Best Places to Buy Land
Posted by Jon Wade on Tuesday, April 25, 2023 at 8:43:32 AM
By Jon Wade / April 25, 2023
Comment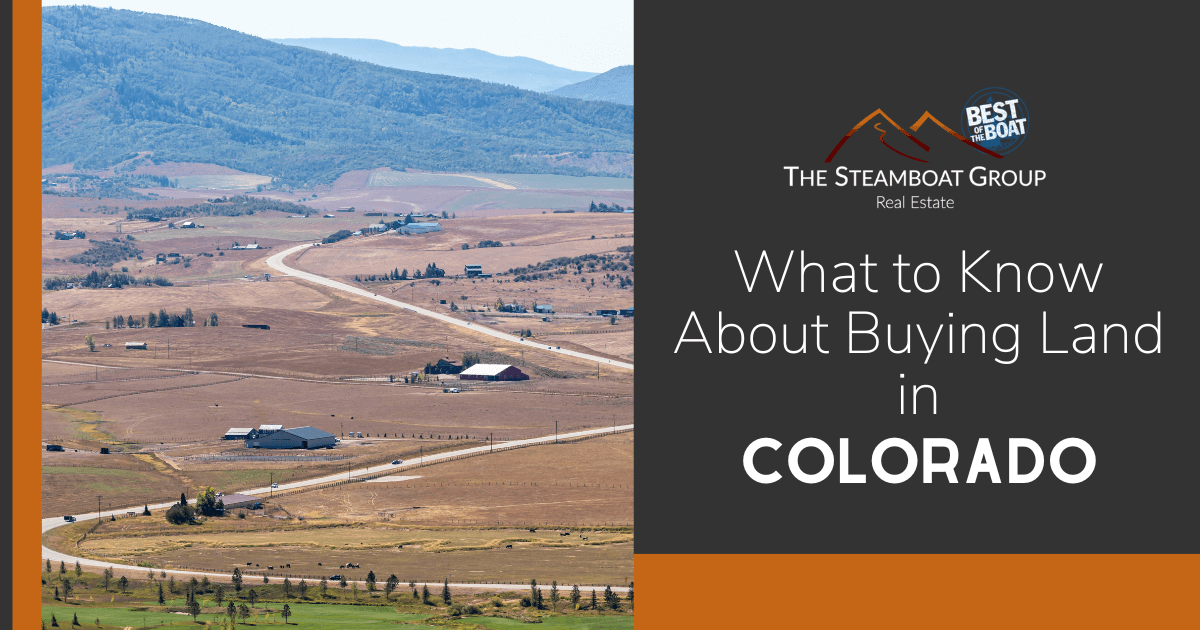 When looking to buy land in Colorado, there are various factors and considerations that should be taken into account. As a state known for its natural beauty and diverse landscapes, purchasing land can be an exciting investment opportunity or the first step towards building a new construction home.
This guide offers an in-depth look into the different kinds of vacant land up for grabs in Colorado, zoning rules to be mindful of, and some great areas within the state where you can buy property. Additionally, we'll explore financing options tailored specifically for purchasing vacant land and discuss potential tax implications that may arise from such investments.
By understanding these key aspects of buying land in Colorado, you'll be well-equipped to make informed decisions and ultimately find the perfect property that suits your needs.
Types of Vacant Land in Colorado
Colorado offers a diverse range of vacant land options for potential buyers. If you're in search of the ideal spot to construct your vision home, launch a venture, or invest in recreational and agricultural land, Colorado has something that will meet all of your requirements. This piece will delve into the various types of vacant land available and the zoning regulations that may apply to them.
Residential Land
Residential land is designated for building single-family homes and multi-family dwellings such as duplexes and apartment buildings. These parcels are typically located within city limits or suburban areas and come with access to utilities like water, sewerage systems, electricity, and gas lines. Residential lots can vary greatly in size depending on location and zoning regulations.
Prospective buyers of residential land should be well-versed in the zoning regulations that govern property use and development. These rules, which vary between municipalities and counties, are designed to ensure organized growth and maintain the character of communities. Key zoning considerations in Colorado include allowable land use, minimum lot size, building height restrictions, setback requirements, and environmental protection provisions. When choosing a new construction home builder, you need to find someone with proven experience and knowledge of the rules in your area.
Commercial Land
If you're planning on starting a business or expanding an existing one, commercial land is what you'll need. This type of property is zoned specifically for businesses such as retail stores, office spaces, restaurants, hotels, etc., which means it comes with specific allowances regarding building design and usage restrictions that differ from residential zones.
These regulations help maintain the desired economic growth trajectory and uphold the aesthetic integrity of communities. Key aspects of Colorado's land use codes cover building size and height restrictions, parking requirements, signage limitations, and landscaping regulations.
For instance, commercial zones may be designated for retail, office, or industrial purposes, each with its own set of specific regulations. Additionally, certain areas may be subject to special requirements, such as those within urban renewal districts, enterprise zones, or transit-oriented developments.
Agricultural Land
From mountain land to ranchland, Colorado has a wide variety of agricultural land for purchase. There are numerous ways that a buyer might use agricultural land, depending on their goals and priorities. One common use for agricultural land is to grow crops or raise livestock for sale or personal consumption. This can include traditional crops like corn, wheat, soybeans and specialty crops like fruits, vegetables, and herbs. Some buyers may also use agricultural land for grazing livestock, such as cattle, sheep, or goats.
Using your land for agricultural purposes will subject your investment to additional zoning laws. For example, if you're building a water well on your land, you must ensure that it's at least 100 feet away from barnyards, feeding areas, and septic disposal storage. The Colorado Department of Agriculture can provide additional guidance on relevant rules and best practices.
Recreational Land
Recreational land offers investors a myriad of opportunities to capitalize on the state's natural beauty and abundant outdoor activities. These properties, which can range from vast acreages to smaller parcels, provide a unique platform for establishing ventures such as campgrounds, fishing lodges, hunting reserves, equestrian centers, or even eco-tourism businesses.
However, to ensure the proper use and preservation of these lands, investors must carefully consider the zoning regulations that may apply. For instance, some recreational lands may be subject to conservation easements or wildlife habitat protections, which can restrict or limit certain activities. Additionally, properties within designated scenic byways or natural landmarks might be subject to special review processes or aesthetic requirements.
Key Takeaway:
Before buying vacant land in Colorado, it's important to understand the zoning regulations that may impact your intended use for the property. Different zones, such as residential, commercial, agricultural, and mixed-use, have specific restrictions and requirements related to building size, setbacks from property lines, and allowable uses. Seek advice from local planning departments or experienced real estate professionals to make informed decisions about your investment.
Financing Options for Buying Vacant Land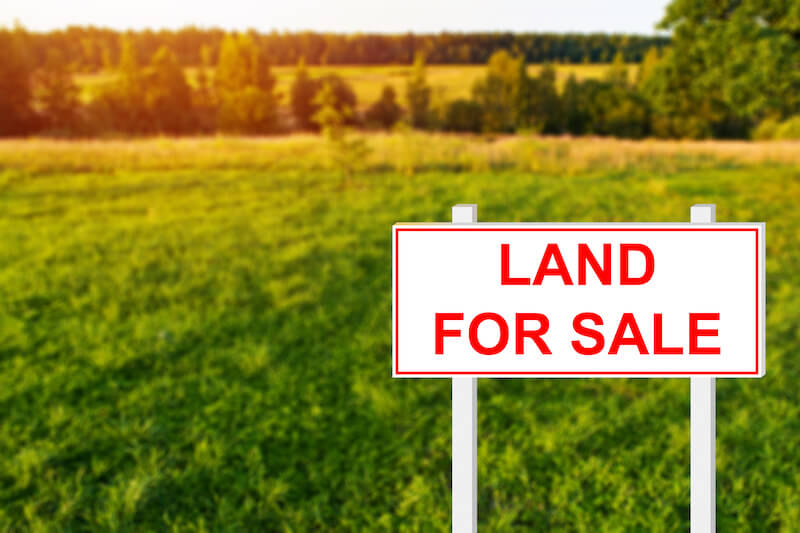 Purchasing vacant land in Colorado can be an exciting investment opportunity, and your financing options are often very similar to those available when buying already-developed real estate. In this section, we'll discuss some of the most common methods used by buyers to finance their land purchases.
Land Loans
Land loans are specifically designed for purchasing undeveloped property and typically have higher interest rates and shorter repayment terms than traditional mortgages. Generally, the interest rates will be higher for less developed land, with raw land loans being the highest and improved land loans offering the lowest interest rates. When looking for a land loan, comparing offers from various lenders such as banks, credit unions, and private sources is advisable.
Seller Financing
In some cases, sellers may offer seller financing, also known as owner financing or carryback mortgage. This means that instead of obtaining a loan from a financial institution, you make payments directly to the seller over time until the purchase price is paid off. Seller financing often requires less stringent qualifications compared to traditional bank loans but may come with higher interest rates.
Home Equity Loan or Line of Credit (HELOC)
If you possess a house with considerable equity, taking out a home equity loan or line of credit (HELOC) to fund your vacant land purchase could be an option. HELOCs generally have lower interest rates than other loan types; however, bear in mind that your primary residence will be used as security for these loans, meaning it could be at risk if you don't make payments.
Government Programs & Grants
Depending on the intended use of your land purchase, you may qualify for government programs or grants to help finance your investment. For example, the USDA Farm Loan Programs offer various loan options for those looking to buy agricultural land. Additionally, state-specific programs like the Colorado Private Activity Bonds Program can provide financing assistance in certain situations.
Key Takeaway:
When buying vacant land in Colorado, there are various financing options available. Land loans, seller financing, home equity loans or lines of credit (HELOC), and government programs/grants can all be used to finance your investment. It's essential to investigate and weigh the risks involved with each choice before settling on a final decision.
Best Places to Buy Vacant Land in Colorado
Steamboat Springs
The town of Steamboat Springs, located in the heart of the Rocky Mountains, is an excellent choice for those looking to invest in recreational or residential land. The town boasts a renowned ski resort and stunning mountain vistas that continue to draw visitors. As such, vacant land for sale in Steamboat Springs presents exciting opportunities for recreational and commercial development. The area has seen significant growth over recent years but still maintains reasonable prices compared to other popular mountain towns.
Clark
Clark, a charming unincorporated community in Routt County, offers an enticing opportunity for investors looking to invest in vacant land. Nestled in the Elk River Valley and surrounded by the breathtaking beauty of the Rocky Mountains, real estate in Clark boasts an idyllic setting that appeals to both full-time residents and vacationers seeking a tranquil escape.
Yampa
If you venture down to South Routt County, you'll find yourself in the idyllic town of Yampa. Often referred to as the "Gateway to the Flat Tops," the vacant land for sale in Yampa promises natural beauty and abundant outdoor recreational opportunities. The town's proximity to the Flat Tops Wilderness Area, Stagecoach State Park, and Steamboat Springs ski resort makes it an attractive destination for nature enthusiasts and adventure seekers alike, who are drawn to hiking activities, fishing, skiing, and snowmobiling.
Key Takeaway:
Steamboat Springs, Clark, and Yampa are all great places to look for vacant land in Colorado, offering recreational or residential investment, affordable agricultural and residential options, as well as commercial and residential development. When searching for vacant land, evaluate your intended use, research zoning regulations, check utilities and infrastructure availability, and consider accessibility.
Frequently Asked Questions How to Buy Land in Colorado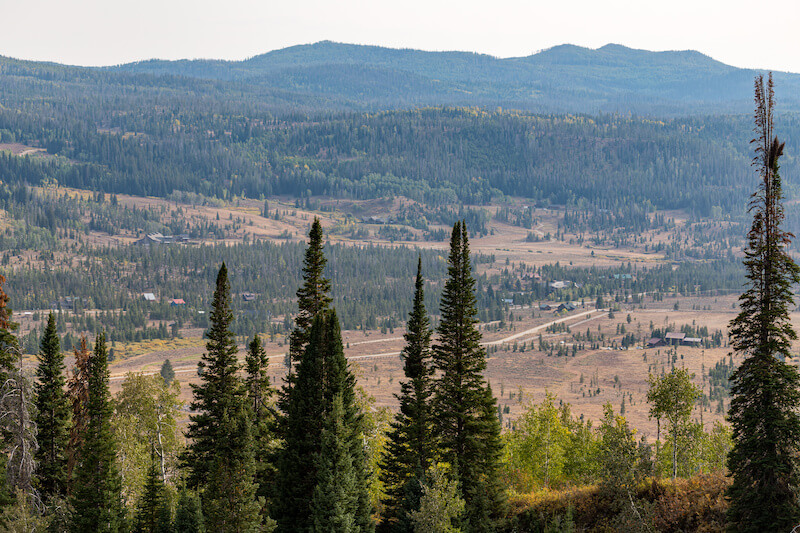 How much does one acre of land cost in Colorado?
The price per acre for vacant land varies greatly depending on location and features. However, an average range could be between $1,000 to more than $10,000 per acre. Land that's already been outfitted with utilities will most likely be more expensive per acre than raw land.
What's the difference between raw land & unimproved land?
Raw land refers to a parcel of property that remains in its natural state, untouched by human development. This type of land typically lacks basic infrastructure such as roads, utilities, and drainage systems. Investing in raw land can offer greater potential for long-term appreciation, as the land can be acquired at a lower cost and later developed or sold as the area around it experiences growth.
Unimproved land has undergone some level of development but may still lack essential amenities and infrastructure. While roads may be present, utilities such as water, sewer, and electricity may not yet be connected to the parcel. Unimproved land typically carries a higher initial price tag than raw land. Still, it can offer a faster return on investment, as the groundwork for development has already been partially laid out.
Can I build on recreational land?
The answer depends on the zoning laws in your area, specifically those required for the type of development you want to do on your recreational land. Before moving forward with construction plans, it is crucial to consult with local planning and zoning officials to determine the permissibility of building on your recreational property. This may involve reviewing the area's comprehensive land use plan, obtaining necessary permits, and complying with building codes and environmental regulations.
Are You Ready to Buy Land in Colorado?
Buying vacant land in Colorado offers many opportunities for savvy buyers looking for creative ways to invest in real estate. The most popular types of land for sale in Colorado are residential, commercial, agricultural, and recreational. Before investing, make sure you have a clear idea of how you want to use your land and all applicable zoning regulations. If you stick to these tips, you can enjoy a lucrative investment anywhere in Colorado!