Steamboat Springs Cycling Guide: Epic Trails, Gravel Races & Cycling Events in Steamboat
Posted by Jon Wade on Tuesday, June 28, 2022 at 9:00 AM
By Jon Wade / June 28, 2022
Comment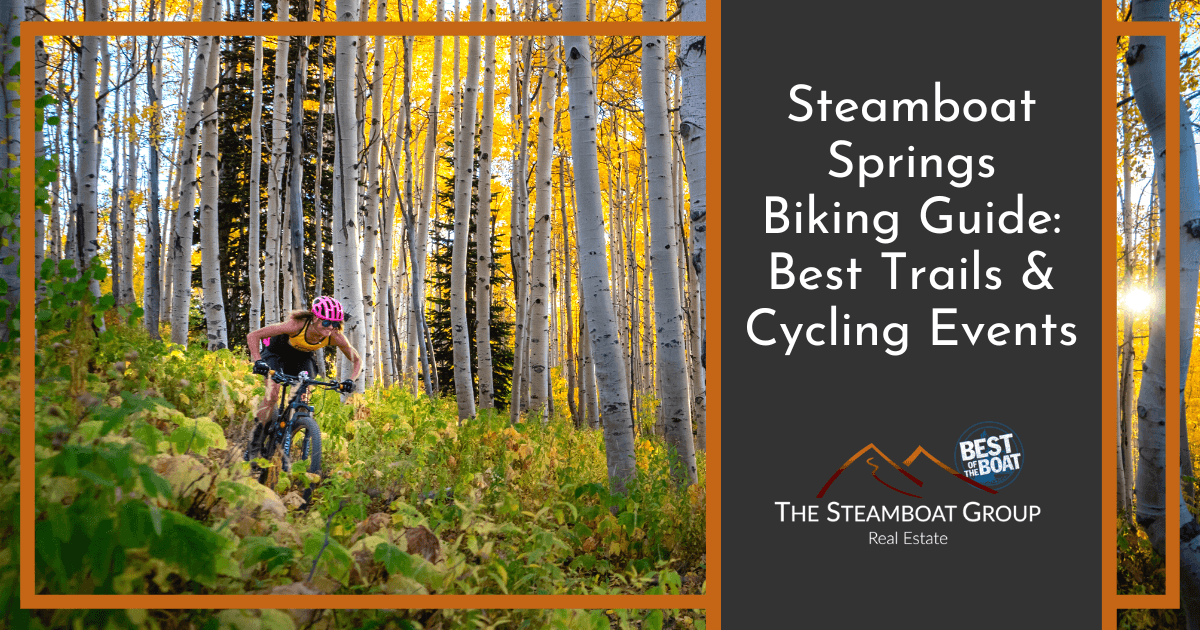 With near-endless biking trails and some of the country's best cycling events, the city of Steamboat Springs lives up to its nickname "Bike Town USA." This world-class vacation destination has trails for every experience and skill level, making cycling one of the most popular outdoor activities in Steamboat Springs. There's an undeniable bicycling culture in this northern Colorado city, with offerings ranging from local bike shops to early morning mountain rides to some of the largest cycling events in the country.
Pump up your tires, strap on your helmet, and keep reading to find a complete guide to cycling in Steamboat.
Search
Steamboat Homes for Sale.
Moving to Steamboat Springs? Let the Steamboat Group help! When it comes to insider information on the Steamboat market, no one is better equipped to help you buy your next Steamboat Springs home.
Mountain Biking Trails Near Steamboat Springs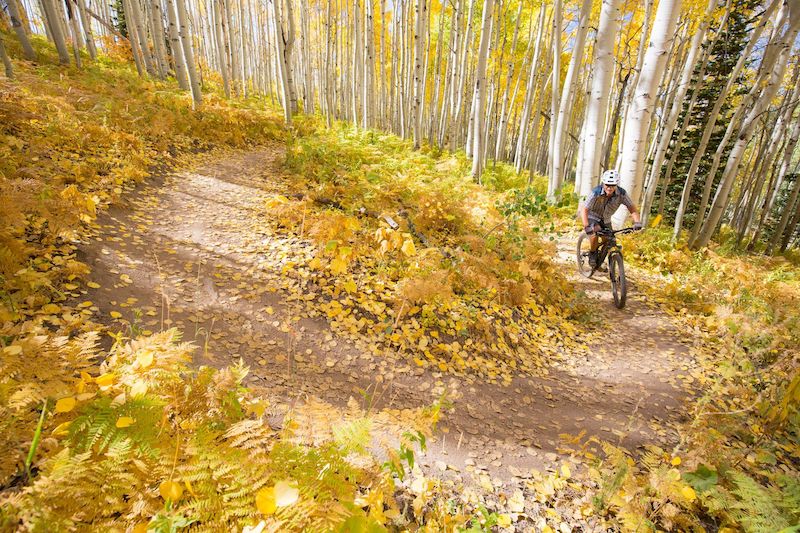 It should come as no surprise that this Rocky Mountain town boasts world-class mountain biking trails. The closest bike trail, Emerald Mountain Loop, is just two blocks from downtown.
Most of the hundreds of miles of trails combine technical challenges with scenic views. The most demanding trails, like Spring Creek Trail and Grouse Ridge, go up mountains and into fast, rocky, adrenaline-pumping downhill descents. For riders who want less of a thrill, the Panorama and Fiddlehead trails are easy enough for kids but promise unparalleled views, especially in the fall. Whether you're a beginner or a seasoned pro, you'll find a mountain biking area in Steamboat that promises a great ride. To help you get started, here are some of the most popular mountain biking trails in Steamboat Springs:
Emerald Mountain
Emerald Mountain is a local Steamboat Springs favorite and is home to many biking trails. Easily accessible from Downtown Steamboat Springs, Emerald Mountain boasts nearly 4,000 acres of land with trails etched into the mountain providing phenomenal views of the aspen forests and exciting biking ascents.
Some of the most popular mountain biking trails on Emerald Mountain include:
Bluffs Loop (Beginner/Intermediate)
Wild Rose (Beginner/Intermediate)
Howelsen Hill (Beginner/Intermediate)
Lupine Trail (Beginner/Intermediate)
Beall Trail (Intermediate)
Quarry Loop (Intermediate)
Stinger Loop (Advanced)
Mt. Werner
On the opposite side of Steamboat Springs from Emerald Mountain lies Mt. Werner. This majestic mountain is part of a larger mountain range that makes up Steamboat. During winter, skiing and hiking dominate the landscape, but Mt. Werner is a mountain biker's paradise during summer.
Biking trails on Mt. Werner include:
E-Z Rider (Beginner)
Cowpoke (Beginner)
Rustler Ridge (Intermediate)
Pioneer (Intermediate)
Raw Hide (Advanced)
Buffalo Pass Trail Network
Many of the best rides in the Steamboat Springs area are part of the Buffalo Pass Trail Network. As a sprawling, multi-use outdoor recreation area, there's virtually no limit to the adventures you can pedal through here. The trails have different starting points, including some that might be best accessible by car. Some of the most recommended trails in the network include:
Mad Creek Trail (difficult) - An intense, challenging 10-mile loop with lovely views of aspen groves and deep canyons. Usually the first trail to open in the season.
G.E.M. (difficult) - A steep ascent gives way to beautiful views of Rabbit Ears Peak, Fish Creek drainage, and Lost Ranger Peak on this 3-mile-long trail.
Spring Creek Trail (intermediate) - This Steamboat bicycling route has bridges crossing streams and a downhill stretch, allowing some speed through the aspen forest.
BTR aka Bear Tree Ridge (difficult) - A technical trail with rock drops, jumps, log rides, and steep rocky sections.
Flash of Gold/Grouse Ridge (difficult) - Expert-level riders will love this technical trail that ascends 10,000 feet and then drops back to 1,500 feet in the span of 3.5 miles. Locals know it as the most beautiful autumn trail ride.
Beall Ridge Trail Loop (intermediate) - The gentle, beautiful ride up Emerald Mountain is a preamble to a fast downhill descent to Cow Creek.
Continental Divide Trail (difficult) - This trail starts at Rabbits Pass, requiring cyclists to climb to the top of the Steamboat Ski area and rewarding them with a flowy downhill cruise in the Mt. Warner area.
---
Gravel & Road Biking Trails in Steamboat Springs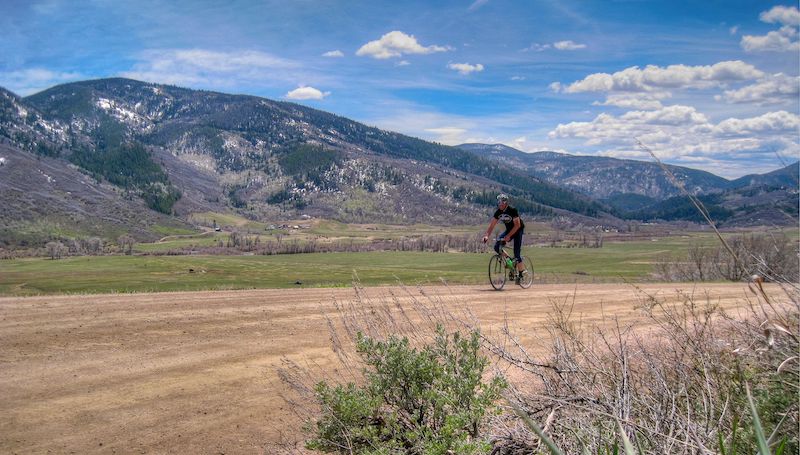 Steamboat has plenty of options for bicyclists who love the wide-open road with fewer technical demands. More than 600 miles of dirt and gravel roads lead to century rides, challenging hill climbs, and Yampa Valley's most gorgeous scenery.
Gravel Biking in Steamboat Springs
Gravel bikes are often referred to as the SUVs of the bicycle world because of their versatile use between paved and unpaved roads. With plenty of those and rarely much vehicle traffic on them, it's no wonder that gravel biking is wildly popular in Steamboat. Here are some must-try routes:
Airport Plus Gravel Grinder Loop (intermediate), 21.86 miles
Emerald Circuit (intermediate), 27.9 miles
Sleeping Giant (difficult), 41.3 miles
Steamboat Unbridled (difficult), 60.3 miles
Steamboat Springs even has a "Ranch & Brew" gravel ride, with a celebratory stop at the end of the route at Storm Peak Brewing. Those who need a meal with the brews can hop over to Moe's BBQ for a to-go order.
Road Biking in Steamboat Springs
Biking in Steamboat isn't all gravel roads and mountain trails; there are plenty of rides around town for road bikers to enjoy. Set new records for speed and distance on these paved routes:
Catamount Out & Back (easy), 10.9 miles
River Road Loops (easy), 24 miles
Elk River Road (moderate to strenuous), 36-73.5 miles, depending on where you turn around
Coal Mine Loop (strenuous), 45.6 miles
---
Cycling Events in Steamboat Springs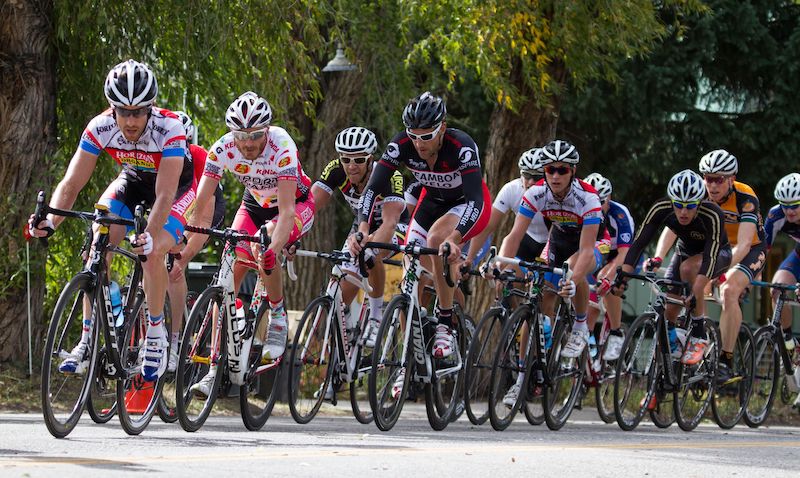 It's easy to see why cyclists worldwide include Steamboat as one of their bucket list destinations. However, that doesn't mean you have to be an elite athlete to enjoy a competitive ride here. Various events raise funds for the local community with "fun rides" and moderate routes anyone can enjoy.
SBT GVL
The mountains and gravel roads set the scene for this SBT GRVL cycling event on some of Steamboat's more challenging routes. Each year cyclists choose between four options, ranging from 37 to 144 miles. There are also volunteer opportunities for people who may not wish to ride but still want to be part of the monumental race.
Tour de Steamboat
Local legend Kent Eriksen started Tour de Steamboat in the 1970s and raised money for various charities. Choose one of five route options ranging from 26 to 100 miles, or a family fun ride with an easy, approachable route appropriate for kids. At the end of the race, there's a big post-ride party with barbecue, beer, and live music.
Emerald Mountain Epic
The Honey Stinger Emerald Mountain Epic race combines cycling with running on a 90% singletrack plus elevation gains. Held every year in August, in-person events include a 52-mile mountain biking race (participants can choose between solo or duo relay), trail running (half marathon or full marathon), and races that combine both the biking race and trail running (also available as either solo or dual participation).
The race organizers also offer virtual routes for participants to complete without competing in person at the event. Those events are slightly different than the physical race and include 26- and 52-mile mountain bike, full marathon, half marathon, mini-epic 10-mile mountain bike, and mini-epic 10k trail running.
Steamboat Roubaix
The Steamboat Roubaix is a USA Cycling (USAC)-permitted race with a track that tests cyclists' skills over dirt, gravel, and paved roads. Participants must follow USAC road racing rules and have an annual or one-day membership with USA Cycling and Colorado Cycling. The races are typically held in May and have three categories: 36, 53, and 70 miles. For non-competitive bikers, there is also a Gran Fondo ("Big Ride" in Italian) category so they can still conquer the track at their own pace.
Moots Ranch Rally
Moots Ranch Rally race has two routes: a 76-mile and a 54-mile course, which are almost 100% gravel. To test cyclists, there are a couple of timed segments on each route to look forward to when the race takes place every June. Both routes are on the bicycle maker's property; Moots has been based in Steamboat Springs for over 40 years and tests its bicycles on the same gravel roads.
Moots Ranch hosts lunch and an evening social for participants during the race. Awards for the race's timed segments are given, and factory tours are offered.
Town Challenge MTB Race Series
The Town Challenge race series takes place throughout the summertime. Those who wish to race can participate in hill climbing and downhill terrain races to grand cross-country biking adventures. Dates vary, but the events in this series usually occur between early June and mid-August.
Steamboat Gravel Fest
Steamboat Gravel Fest tests participants' endurance with a 350-kilometer seven-day gravel road race. The event is free for everyone to participate in, and it exists to promote awareness of the everyday heroic efforts of nurses. Each day begins with a 30-minute social ride, during which participants can ride together and chat. Things kick up after that with a friendly but fast race. At the end of the day, everyone meets up again at a restaurant or brewery in Steamboat.
---
Steamboat Springs is a Cyclists' Paradise
Whether biking is a way to commute, exercise, or just have good old-fashioned fun, there are many ways to enjoy Steamboat Springs trails on two wheels. Residents and visitors alike can hop on any one of Bike Town USA's hundreds of bike trails or gravel roads or participate in one of the many world-renowned summer race events. Before heading out, be sure to brush up on Colorado cycling laws. Other than that, pedal hard and have fun!
If you're looking for the best home in Steamboat Springs for you, contact The Steamboat Group at (970) 879-0879 to get in touch with local real estate agents who can help you find a Steamboat Springs home you'll fall in love with.
Buying or Selling
a
Steamboat Home?
Let the
Steamboat Group Help You!
Do you want to buy a home in Steamboat Springs? Let the Steamboat Group handle it all. Contact us now to schedule a consultation and take the first step towards a stress-free home buying experience with the best real estate team in Steamboat Springs, CO.