6 Best Towns Near Steamboat Springs: Where to Live in Surrounding Towns Near Steamboat
Posted by Jon Wade on Tuesday, April 4, 2023 at 11:59:51 AM
By Jon Wade / April 4, 2023
Comment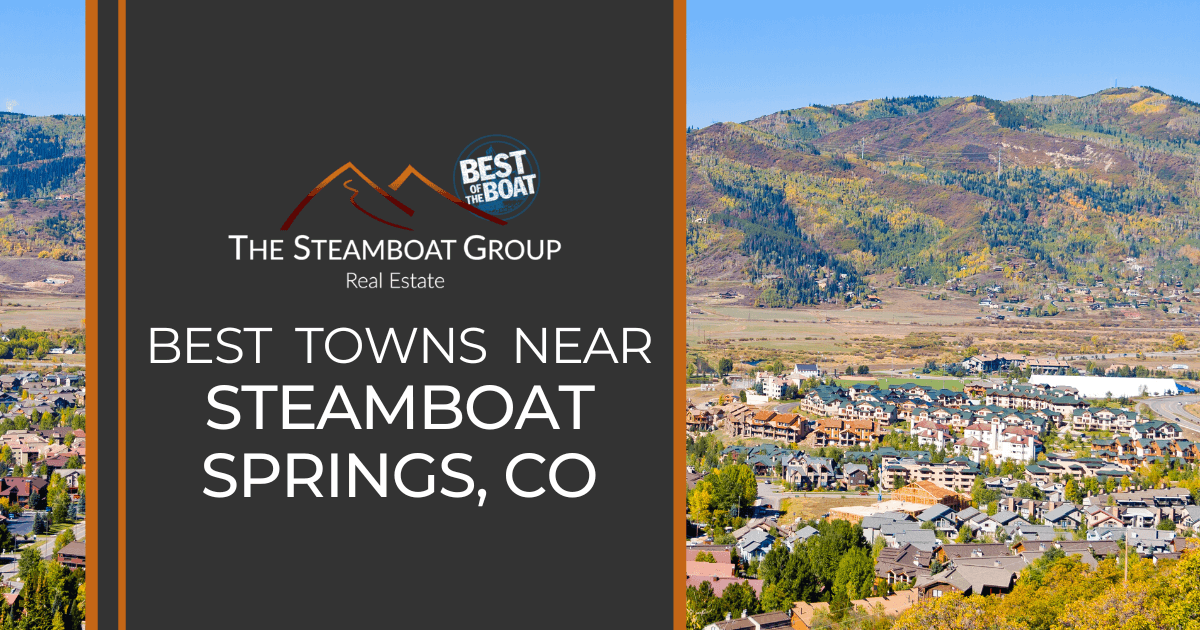 The town of Steamboat Springs is the jewel of Colorado's Yampa Valley, having made a name for itself as a world-class ski destination and a paradise for outdoor enthusiasts. With several other charming and equally scenic small towns throughout the valley, anyone interested in moving to Steamboat Springs should consider expanding their search outward to surrounding towns.
Whether "home" is a luxury house in a gated community, a condo, or a townhome, choose one of these fantastic small towns near Steamboat Springs to be near everything in this little slice of Rocky Mountain heaven.
Search
Steamboat Homes for Sale.
Moving to Steamboat Springs? Let the Steamboat Group help! When it comes to insider information on the Steamboat market, no one is better equipped to help you buy your next Steamboat Springs home.
Hayden
The naturally stunning Yampa Valley town of Hayden began as a trapper's paradise, and today, people from all walks of life call it home, attracted to its small-town charm and relaxed pace of life. This Routt County town encompasses the Medicine Bow-Routt National Forest and prominent Mount Zirkel, looming over the valley at 12,185 feet. Homes in Hayden list from the high $100s, and while most top out under $1 million, large lots and new construction homes in Hayden can top that mark.
Hayden is an excellent place to live for people who feel at home in The Great Outdoors. Aside from its proximity to Steamboat Springs proper, Steamboat Lake State Park is a stunning getaway offering boating, fishing, biking, camping, hiking, geocaching, and horseback riding. Seasonally, there are also opportunities for hunting, ice fishing, snowmobiling, and cross-country skiing. The park is also known for being exceptionally dog-friendly.
Yampa Valley Brewing Company hit the craft beer scene in Hayden, adding to its two other locations in Steamboat and Craig. The establishment welcomes children and dogs in its Hayden location and has rotating local food trucks onsite. IPAs, bourbon, seasonal, and year-round beers are always on tap at Yampa Valley Brewing Company.
Thanks to the Yampa Valley Regional Airport, getting in and out of Hayden couldn't be easier. The small but mighty airport serves six significant airlines, and travelers can take direct flights to other major hubs nationwide. It offers all the quintessential airport needs, including ATMs, charging stations, and a luggage cart rental. Travelers can also grab a beverage or bite to eat before their flight at 3 Wire Bar & Grill, located inside the airport.
Hayden Amenities
Gymnasium
Hayden Center
Elkhead Reservoir
Sports camps
Yampa Valley Regional Airport
Clark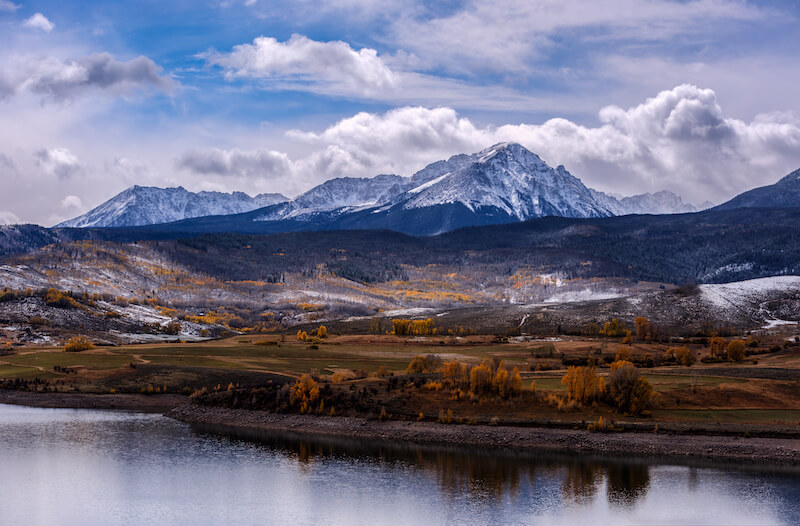 This tiny town is the highlight of the Hahns Peak summit area. Homes in Clark generally offer ample outdoor living space so residents can enjoy their views and fresh Colorado air all year.
Speaking of being outside, several of the best lakes near Steamboat Springs are located just a short distance from Clark, including Pearl Lake and Steamboat Lake. The town is also blanketed with golden aspens every autumn, making Clark a top western spot for fall foliage. And the 8-mile Hahns Peak Vertical Trail Race is a can't-miss event come July.
The Clark Store is this town's robust one-stop shop. Coffee? Food? Community? Pull up a chair! The deli is everyone's favorite counter in town, and workers serve breakfast burritos, prime rib, and juicy burgers all day. Stay at the Clark Store long enough, and you'll probably have a chance to meet at least a few of your neighbors.
Of course, there's no place like your personal luxury home in Clark, but Glen Eden Resort is a close second. The cabin resort offers non-stop, western-style action and adventure all year, from horseback riding and hiking to trout fishing and skiing. Cabins here are well-kept and cozy on numerous acres across the stunning Colorado landscape. Whether you're looking to plan an unforgettable staycation or host a special event like a wedding or reunion, Glen Eden's cabins can sleep up to four adults, and many are pet-friendly units.
Clark Amenities
Clark Store general store
Hahns Peak Cafe
Hiking trails
Marinas
Beach swimming
Camping
Milner
The unincorporated town of Milner sits right alongside the Yampa River, about 15 minutes from Steamboat Springs. The community is also along Highway 40, giving residents easy access to many other destinations throughout Colorado and the West.
Milner homes consist of a pleasant mixture of log cabins and earth-inspired single-family residences that seamlessly blend in with the natural surroundings. There are also some townhomes, tiny homes, and open lots for people looking to develop land and build their Rocky Mountain dream home from the ground up.
The renowned Strawberry Park Natural Hot Springs is less than 20 miles from Milner, offering the unique opportunity to soak in a natural spring. This Steamboat hot spring has a variety of pools, plus onsite massage therapists and cabins for those who wish to turn their soak into a true getaway. Strawberry Park welcomes children during the day, making it one of the great fun things to do with kids in Steamboat, but it is strictly an adults-only facility after sundown. Also, all guests who aren't staying overnight must make reservations in advance.
Locals always know the best places to go, which is precisely why Back Door Grill is packed every night. This funky hotspot in Steamboat Springs is always bustling, with customers eager to sink their teeth into a Colorado beef burger. Happy hour occurs every afternoon, and Back Door Grill always has the big game on the screen.
Milner Amenities
It sits right along the river
Steamboat Springs Transit
Routt National Forest
Yampa River State Park
Snowtubing
Phippsburg
Phippsburg got its start in true Western fashion: as a coal town. By the early 1900s, the railroad industry was booming all over the country, especially in Colorado, and a rail line was constructed right through the town. To this day, Phippsburg remains a key railroad hub. Less than 1,000 call the scenic small town home, and stately log cabins and ranch-style houses make up most of the homes in Phippsburg.
Nearby, Stagecoach Reservoir offers residents all manners of aquatic fun. The hum of jet skis and boats fills the air in the summer months, and freshly caught fish fill local grills and bellies. The reservoir becomes a solid sheet of frozen fun for ice fishermen in winter. Many locals also like to explore it on snowshoes or cross-country skis. During ice fishing season, snowmobiles are also allowed on the lake.
It may sound funny initially, but Lupita's Cantina in nearby Oak Creek isn't here for a long time—it's undoubtedly here for a good time. This beloved taco shop is open daily from Memorial Day through Labor Day. In addition to its extensive menu that centers on tacos, burritos, and guacamole, Lupita's Cantina is also serious about its margaritas and house-made hot sauces.
Phippsburg Amenities
Post office
Stagecoach State Park
Ice fishing
Chapman Reservoir
Flat Tops Wilderness
Oak Creek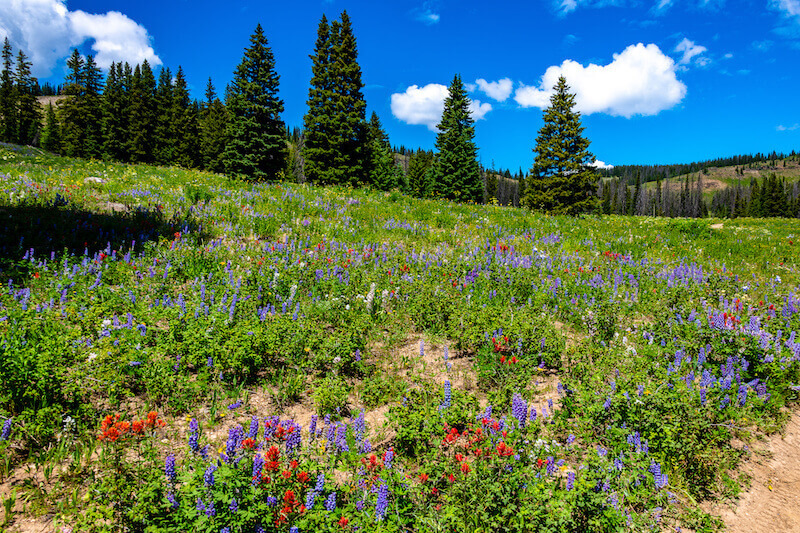 Like Phippsburg and many other Colorado towns, the town of Oak Creek was established as a coal mining town. A century later, it's best known today as a ranching town where residents enjoy outdoor recreation in all four seasons.
Once summer rolls around, it's time to break out the fishing poles and hiking boots and explore Oak Creek's many nearby creeks, lakes, mountains, and trails, such as those at Stagecoach State Park. This quintessential park has all the trappings, including fishing, hiking, and camping, plus the bonus of being adjacent to the Flat Tops Wilderness Area and Sarvis Creek Wilderness Area. When cold weather sets in, and well into the spring, you can learn to ice skate or play hockey at the Oak Creek Hockey Rink. Hunting is just as popular as fishing, particularly during the fall season.
Moving indoors, at Oak Creek Tavern, everyone's a regular. The bar has been a staple of Main Street Oak Creek since 1908, welcoming countless patrons to dine on Rocky Mountain pizza and sample the excellent local beer. Throughout the month, there are often bingo and live music events. Oak Creek Tavern is open seven days a week, year-round.
Close by, the Steamboat Art Museum was established in 2006 by a group of local artists who wanted a dedicated home to show off the best works from Colorado creators. They got their wish through the First National Bank Building in town, which was converted into the present-day fine arts museum. The museum showcases dozens of pieces from local artists. Volunteers are on standby to lead guided tours and provide educational information for anyone interested in the history of Steamboat Springs.
Oak Creek Amenities
Main Street Oak Creek, with a handful of restaurants and shops
Abundant hunting and fishing
Motel
Close to US-131
Yampa
As one would expect, the Yampa River is the main attraction in this scenic town, but that only begins to scratch the surface of all Yampa has to offer. Wearing many "hats" in its colorful history, Yampa started as a hunting camp in the 1800s, served as a central hub for shipping and lumber, and has blossomed into a modern-day town known as the gateway to the Flat Top Mountains. Homes in Yampa are a variety of ranches and log cabin-style dwellings, and they typically list from the $500s.
The Flat Tops Trail Scenic Byway is one part of an 82-mile adventure with a little something for everyone. Start in Yampa and wind down along the byway, making stops at Ripple Creek Pass and Trappers Lake. Continue on the byway, and you'll eventually reach Milk Creek, a historic battle site. Most people travel around the byway in about five hours, although it could be significantly more or less, depending on your specific pit stops.
The Yampa River Botanic Park graces the valley with its lush presence for half the year, every May through October, and it's one of Steamboat Springs' best parks. It's a dreamy expanse of Yampa Valley native flora and fauna, and the park welcomes visitors for self-guided tours free of charge (although donations are always welcome). After touring the gardens, be sure to stop by the gift shop.
Yampa Amenities
Proximity to the Flat Top Mountains
White River National Forest
Yampa-Egeria Museum
Devil's Causeway
Life's Sweeter in Steamboat Springs
Whether on a trail, horseback, soaking in a hot spring, or looking out your kitchen window, the greater Steamboat Springs area is beautiful from any vantage point. There's an abundance of things to do on the Yampa River, and area towns have a variety of housing types and price points. Each nearby town has its own unique characteristics and history that make this region the charming and particularly appealing place it is.
If you're looking for the best home in Steamboat Springs for you, contact The Steamboat Group at (970) 879-0879 to get in touch with local real estate agents who can help you find a Steamboat Springs home you'll fall in love with.
Buying or Selling
a
Steamboat Home?
Let the
Steamboat Group Help You!
Do you want to buy a home in Steamboat Springs? Let the Steamboat Group handle it all. Contact us now to schedule a consultation and take the first step towards a stress-free home buying experience with the best real estate team in Steamboat Springs, CO.