Best Ski Resorts Near Steamboat Springs: Top 3 Steamboat Springs Ski Areas
Posted by Jon Wade on Tuesday, December 13, 2022 at 10:52:56 AM
By Jon Wade / December 13, 2022
Comment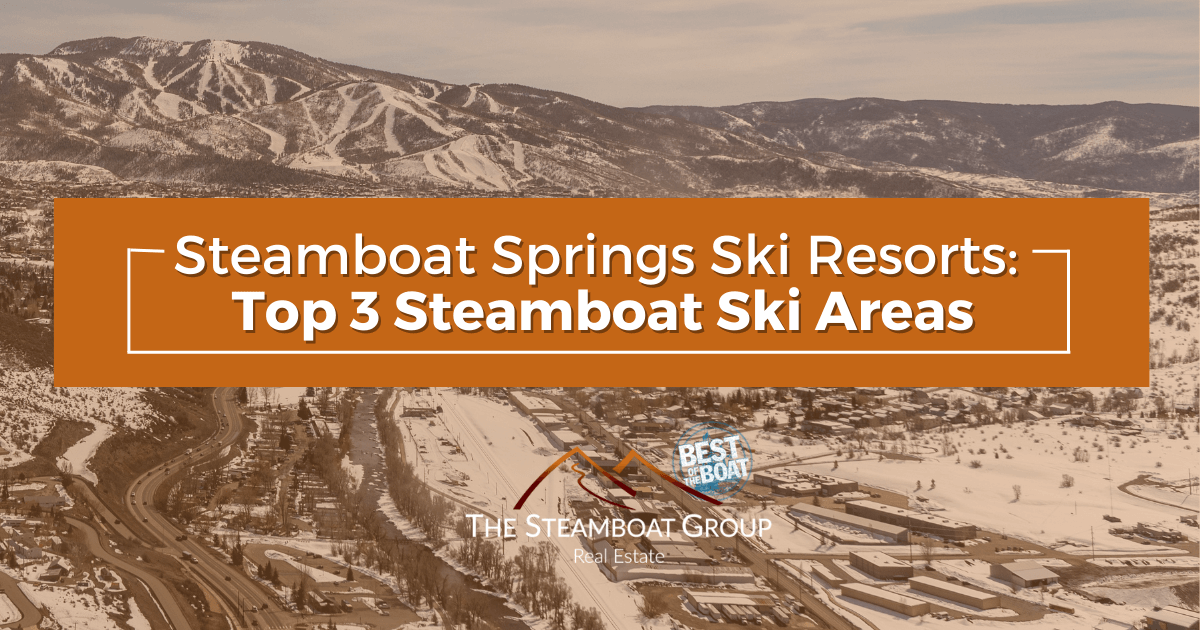 Steamboat Springs has been a hub for skiing and other snow sports since its incorporation as a town in 1900. In the town's early days, skiing was the only way to get around during the snowy winters. As Steamboat Springs grew, residents established ski resorts and helped turn the community into a hotspot for skiing competitions and Olympic training.
The best ski resorts near Steamboat Springs offer great opportunities for outdoor recreation and connecting with the community's skiing culture. These resorts provide facilities for all varieties of skiing, from traditional alpine skiing to adventurous backcountry skiing. Living nearby makes it easy to enjoy skiing all season long and take advantage of the impressive amenities the resorts offer. For skiing enthusiasts moving to Steamboat Springs, here's everything you need to know about the best ski resorts near town.
Howelsen Hill Ski Area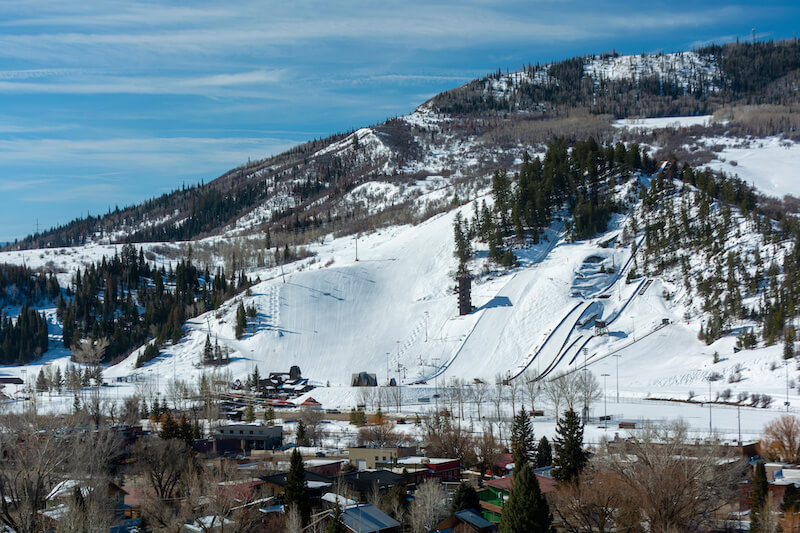 Famed for its long history as an Olympic training ground, Howelsen Hill Ski Area boasts North America's most complete natural ski jumping complex. The ski area is open from November 26 to March 26 and offers amenities like free skiing on Sundays, an on-site snack bar, and various training programs.
Howelsen Hill has 17 alpine trails and nine Nordic trails to explore. Snowshoes and fat bikes are welcome on the trails and are available for rent at shops throughout Steamboat Springs. Uphill access is allowed in some areas during operating hours and throughout the park during non-operating hours. Skiing is free on most Sundays and does not require a reservation.
Patrons can fuel their ski adventure with concessions from the Outrun. The snack bar offers breakfast, sandwiches, hearty soups, warm drinks, and local beers.
The Steamboat Springs Winter Sports Club uses part of Howelsen Hill as a training ground on select Sundays. The group offers various skiing and snowboarding programs, including alpine, cross-country, freeskiing, mogul, and ski jumping. The Beacon Training Park near the Barrows chairlift also provides safety equipment training.
Howelsen Hill does not have on-site lodging available, but its convenient location in downtown Steamboat Springs puts it close to excellent resorts and hotels.
Where to Live Nearby
Brooklyn, Fairview, and Downtown Steamboat Springs offer great homes just minutes from the Howelsen Hill Ski Area.
The Brooklyn neighborhood is less than a mile southeast of Howelsen Hill. Homes in Brooklyn are typically small to medium, with two to five bedrooms and one to four bathrooms. They're generally priced from the mid-$600s to $1.6 million.
Fairview is about 1.5 miles northeast of Howelsen Hill. Most Fairview homes for sale are medium to large, and many back up to scenic greenbelts and Emerald Mountain. They usually list from the high $500s to $2 million.
Just across the creek, Downtown Steamboat Springs—one of Steamboat Springs' best neighborhoods—is only half a mile from Howelsen Hill. Condos and single-family homes in Downtown Steamboat Springs vary from small to large, with one to six bedrooms and up to five bathrooms. Many of these homes feature elegant stonework usually associated with mountain homes. Homes for sale in Downtown Steamboat Springs typically list from the $400s to over $3 million.
Steamboat Ski Resort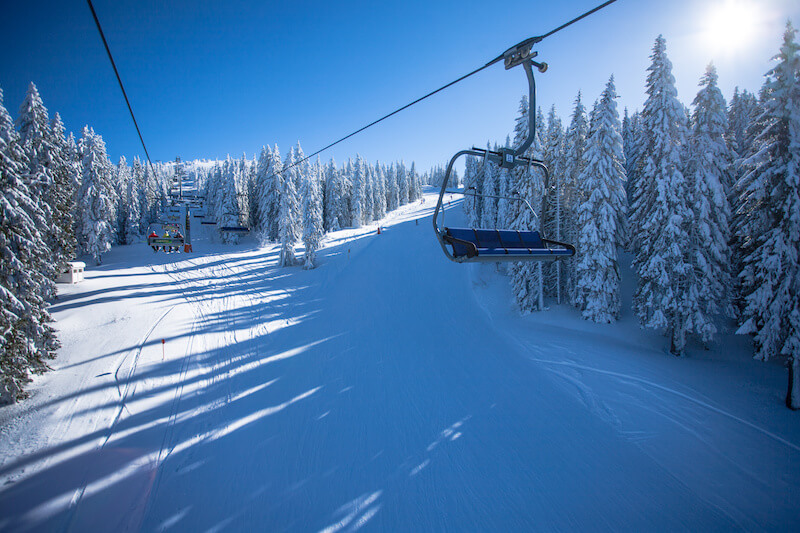 Located just south of Steamboat Springs, Steamboat Ski Resort is one of the largest ski resorts in Colorado, featuring 169 trails across 2,965 acres. The spacious ski area is open from November 22 to April 8 and offers unique experiences like night skiing, ice skating, and gondola rides from its luxurious base area.
The Steamboat Square base area boasts an après ski plaza complete with bars and restaurants, a concert stage, and an ice rink. From there, patrons can ride one of 18 lifts to the top of the slopes or enjoy a scenic tour on the longest gondola in North America.
Steamboat Ski Resort's Snowsports School offers group lessons, private lessons, and seasonal programs for skiing and snowboarding. Students will need to rent equipment or bring their own. Equipment rentals are available through Steamboat Sports, which has four locations around the base area. It also offers complimentary delivery to the Steamboat Grand.
The Steamboat Grand is an upscale resort with 328 individual accommodations—including hotel rooms, condos, and penthouses—conveniently located in Steamboat Square. Guests can enjoy a heated outdoor pool, health club, and cozy lounge.
Where to Live Nearby
One Steamboat Place, EagleRidge Lodge, and Ski Ranches offer homes of all sizes within half a mile of Steamboat Ski Resort.
Located at the resort's base area, One Steamboat Place boasts upscale ski-in/ski-out condos just steps from the gondola. Condos in One Steamboat Place are three- and four-bedroom units, typically priced in the $400s, with whole ownership and vacation rentals available.
EagleRidge Lodge features studios and townhomes with up to three bedrooms. The resort-style community offers luxurious amenities, including a heated pool, steam room, and workout room. Located less than half a mile southwest of Steamboat Ski Resort, a shuttle can transport residents and guests to the resort in just a few minutes. Condos and townhomes in EagleRidge list from the low $600s to $2 million.
The Ski Ranches subdivision is just half a mile southeast of Steamboat Ski Resort. Its detached homes vary considerably in size, offering between two and eight bedrooms and bathrooms. Homes in Ski Ranches list from the mid-$500s to $2.7 million.
Bluebird Backcountry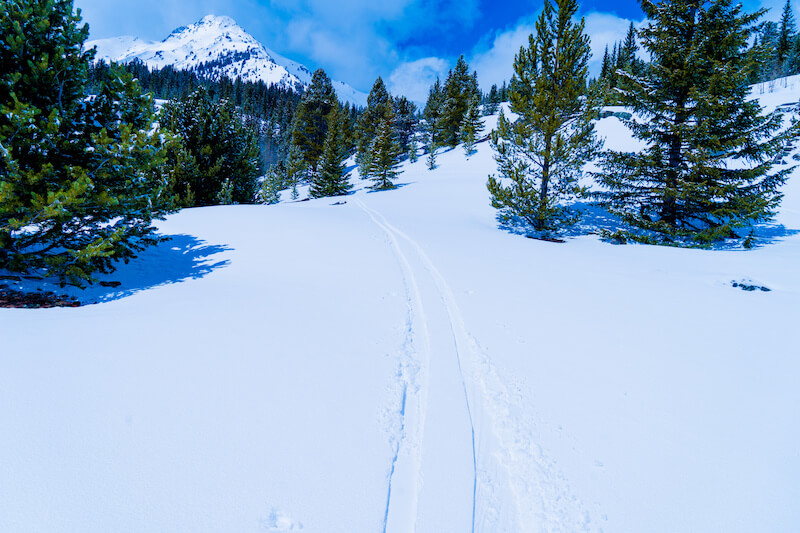 Centered on Bear Mountain, Bluebird Backcountry is about 40 minutes southeast of Steamboat Springs in Kremmling. This unique ski resort offers backcountry skiing, training lessons, and rustic lodging options from December 29 to March 26.
Bluebird Backcountry does not need chairlifts, unlike other ski resorts near Steamboat Springs. Instead, guests can use 11 marked skin tracks to access the resort's 28 ungroomed runs. Dogs are welcome to join in the fun heading uphill or down the slopes.
The ski resort offers backcountry skiing lessons and avalanche training options for all skill levels. Guests can choose from group lessons, private lessons, and informal mentoring sessions. It's even possible to spend a day exploring Bluebird Backcountry's 3,000 acres of out-of-bounds space with an experienced guide. Equipment rentals are available at the resort's base camp.
The base camp's snack stand features food from local brands, including hot self-serve options. The resort also offers outdoor fire pits perfect for roasting marshmallows and other goodies.
Bluebird Backcountry is closed on Tuesdays and Wednesdays, but lodgings are available from Wednesday through Sunday. Guests can stay in the resort's hostel, cozy cabins, base camp, ski-in domes, or at the campground. While tent camping is possible, the resort strongly recommends using a winterized camping vehicle.
Where to Live Nearby
The secluded Timbers Village and Lake Catamount neighborhoods offer beautiful homes about 30 minutes west of Bluebird Backcountry. Homes in these neighborhoods feature many of the hallmarks of classic mountain homes, with subdued earthy tones, post-and-beam architecture, and expansive windows showing off their natural surroundings.
Timbers Village is a small neighborhood just south of Steamboat Springs and about 25 minutes from Bluebird Backcountry. It offers a mix of small- to medium-sized townhomes and detached homes with two-plus bedrooms and bathrooms. Timbers Village homes for sale list from the mid-$600s to $1.2 million.
Lake Catamount is an upscale lakeside community a little over 30 minutes from Bluebird Backcountry. Homes in this neighborhood tend to be quite large, with three-plus bedrooms and bathrooms. Catamount Ranch & Club manages the community's private 530-acre lake, golf course, some of Steamboat's best hiking trails, tennis courts, and spa pool. Homes in Lake Catamount list from $1.3–$5.8 million.
Living Near the Best Steamboat Springs Ski Resorts
The best ski resorts near Steamboat Springs offer facilities for various types of skiing and other fun winter activities. Nearby neighborhoods offer excellent homes of all sizes, from cozy condos and townhomes to spacious and secluded Steamboat Springs luxury homes. Living close to the best ski resorts near Steamboat Springs makes it easy to enjoy the best aspects of mountain living, with gorgeous natural views and easy access to the slopes.
If you're looking for the best home in Steamboat Springs for you, contact The Steamboat Group at (970) 879-0879 to get in touch with local real estate agents who can help you find a Steamboat Springs home you'll fall in love with.