4 Best Steamboat Springs Condo Communities With Aprés Ski Amenities
Posted by Jon Wade on Thursday, November 18, 2021 at 1:12 PM
By Jon Wade / November 18, 2021
Comment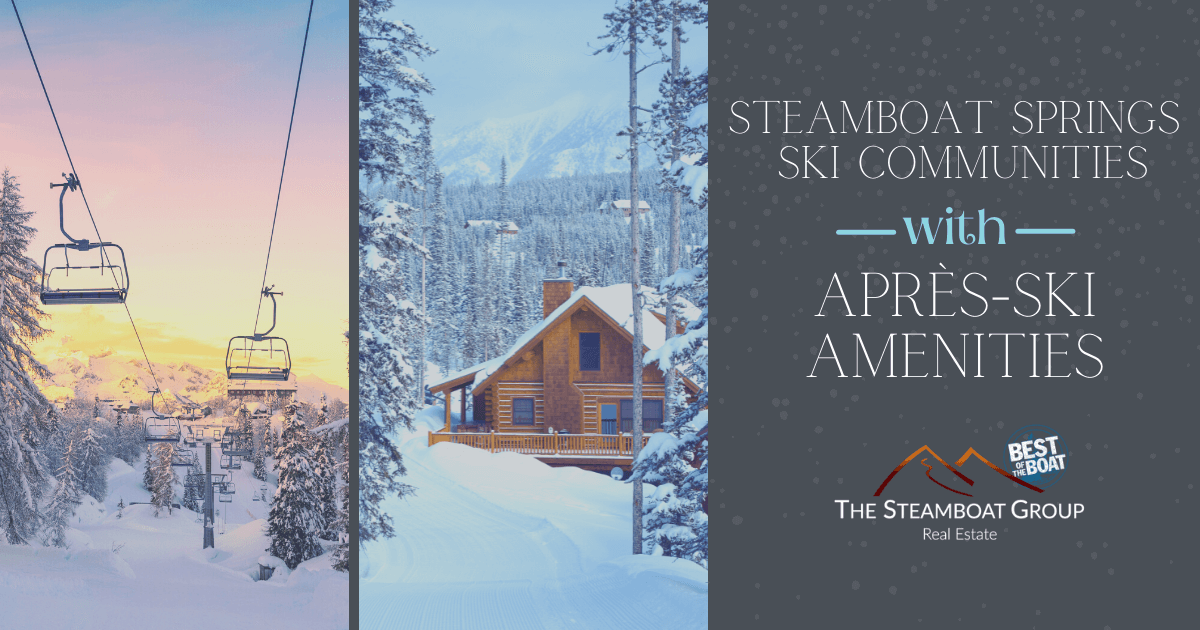 Après-ski is a French term that can refer to any activity that takes place "after skiing." Depending on what part of the world one is in, it can refer to slightly different things. Near the French Alps, après-ski can refer to a champagne toast at the end of the day; in many parts of Colorado, it relates to drinking craft beers around the bonfire back at the ski lodge. But for the ski-in, ski-out homes in Steamboat Springs, or homes near the mountain, après-ski has come to mean an entire lifestyle that surrounds the sport of skiing. Are you looking to relax at home after a day on the slopes? Keep reading to learn about four Steamboat Springs ski communities with après-ski amenities.
One Steamboat Place
The condos at One Steamboat Place are located right at the base of the slope on Apres Ski Way in Steamboat Springs, so it's no surprise that it provides exclusive après-ski events for its owners. This includes after-ski gatherings, wine tastings, family-friendly events, and upscale receptions for owners.
After a day on the slopes, residents can relax in a hot tub, enjoy a couples' massage in the opulent spa, or have the concierge bring them a bottle of wine from the cellar. A ski valet will pick up owners' skis at the bottom of the slope and prep them for the following day.
"Rustic opulence" is the best way to describe the condos at One Steamboat Place. Each five-star suite has wood flooring in the living room and carpeted master bedrooms and junior suites. Wood panel accents give each residence the look and feel of a luxury log cabin. If owners don't feel like cooking at the end of a long day of skiing, they can schedule a private chef to prepare dinner while they relax and enjoy the community's other amenities.
Trappeur's Crossing
Après-ski hot cocoa near a poolside bonfire is the main event for people who live in Trappeur's Crossing condos. The condos at this luxury resort are divided between six different ski lodges located just minutes from the gondola in Steamboat Springs. There are also weekly wine and cheese events held for residents at the Trappeur's Main Lodge (the Amenity Center).
Amenities at Trappeur's Crossing include four heated swimming pools and ten indoor and outdoor community hot tubs. Tennis courts are available for the summer months only. It has a business center, fitness center, sauna, and public lounge area available for all residents. Poolside barbecue grills and fire pits keep the sense of community alive well into the evening hours. This resort also provides valet service to the downtown area and local Steamboat Springs grocery stores.
The rooms in the various lodges range in size from one-bedroom, one-bathroom studios all the way up to five-bedroom, five-bathroom suites that can easily sleep ten people. Individual amenities can include private balcony fire pits and private hot tubs, in-room washer and dryer, spacious living rooms, and gas fireplaces indoors. It also provides one heated underground parking space for each condo.
EagleRidge Lodge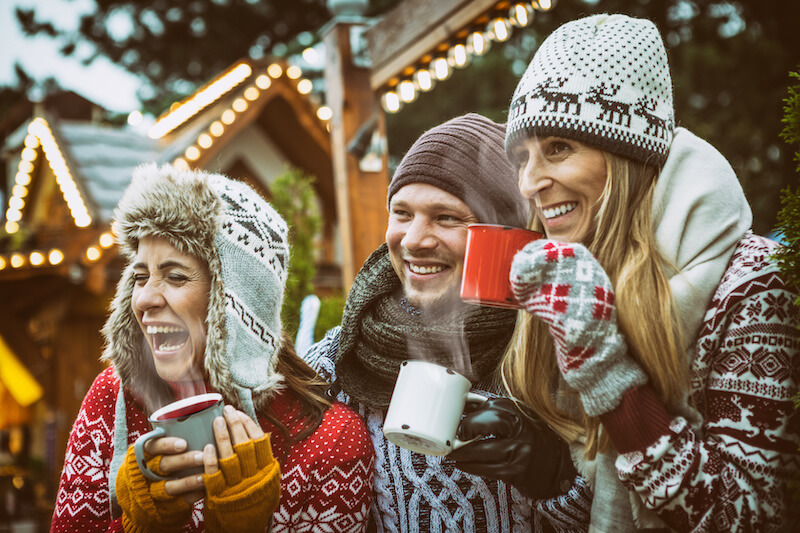 EagleRidge Lodge is another luxury condo facility located just a few minutes' walk from the base of the gondola and the slopes of Mt. Werner. After a fun-filled day on the slopes, EagleRidge Lodge provides a heated pool, fire pits, outdoor hot tubs, and sauna for residents, in addition to employing an on-site masseuse. There's a coffee and tea station in the common area for those who want a traditional hot drink after a day on the slopes.
EagleRidge real estate options vary from two to five bedrooms. Each unit is individually decorated, so no two living spaces are exactly alike. The condos feature hardwood floors and rustic stone mantels surrounding gas fireplaces in the spacious living and dining areas. Many of the condos at EagleRidge Lodge have vaulted ceilings in the living rooms, providing additional natural light and stunning views of the mountainsides. Residents also enjoy complimentary WiFi, free parking, and a shuttle service to the ski area.
Wildhorse Meadows
Wildhorse Meadows is one of the newer additions to the luxury residences in Steamboat Springs. The Wildhorse Meadows condos are just a few minutes from the base of the ski slopes.
Residents staying at Wildhorse Meadows have access to all the amenities available at the Trailhead Lodge, located just steps away from each home. This includes grotto hot tubs, a heated 25-meter lap pool, a fitness center, and the game room for some après-ski billiards. Large groups on their own ski vacation are sometimes able to rent two of the homes at once for a group experience in a luxury setting.
Two- and three-story luxury rentals are available and can easily accommodate 7 to 10 guests. With large windows, open floor plans, and modern styled furniture and fixtures, these homes provide an upscale experience for an unforgettable time on and off the slopes.
Après-Ski is a Way of Life in Steamboat Springs, CO
There are plenty of good reasons to buy a Steamboat Springs ski-in, ski-out home, and enjoying the après-ski lifestyle is one of the best. Whether you live in a remote lodge or a condo by Steamboat Resort, be sure to make the most of your after-skiing time.
Steamboat Springs Ski In Ski Out Home Resources