Best Steakhouses in Steamboat Springs
Posted by Erik Ramstad on Monday, August 23, 2021 at 12:07 PM
By Erik Ramstad / August 23, 2021
3 Comments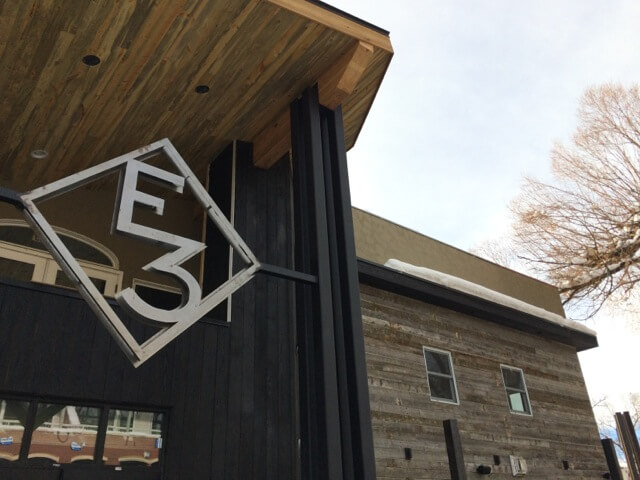 There is nothing quite as satisfying as a juicy, protein-filled steak fresh from a hot grill that's accompanied by locally produced side dishes.
Some of the best chefs in the state—and perhaps the nation—bring forth steak dishes and other cuisines to locals and visitors to Steamboat Springs at these fine dining establishments—take a look below:
Three Peaks Grill is a Treasured Place for Steak & Seafood
For the best seafood and steaks in Colorado Springs, hungry patrons can't beat the scrumptious menu at Three Peaks Grill. This fare is a surf and turf aficionados' dream come true! Those who appreciate freshly shucked oysters will discover that Three Peaks is the only place in the area to boast a full raw oyster bar.
Happy hour here is a favorite with locals who enjoy discounts at the oyster bar and on local brews and cocktails on weekdays from 5 to 6 p.m. On weekend nights, the restaurant bar hosts pianists or live jazz duos. In wintertime, the large fireplace in the center of the lounge creates a cozy respite. Located between the base area and Lincoln Avenue, Three Peaks is perfect for a nice night out.
Recommendations: Grilled Beef Medallions with a blue cheese crust
Address: 2165 Pine Grove Road, Steamboat Springs, Colorado 80487
Phone: 970-879-3399
Hours: 5 – 10 p.m. Tuesday – Saturday
Feast at the Ore House at Pine Grove
Ore House is a remarkable steakhouse in Steamboat Springs situated in a large Swiss-style structure that resembles some of the most famous ski lodges in the world. This iconic restaurant has three distinct dining rooms and an outdoor patio that is almost always full in spring and summer. Looking for a good steak with a great western feel? Try Ore House on Pine Grove Road.
There is an intimate theme and vibe at Ore House fueled by kerosene lanterns and elegant chandelier lighting. Early diners can enjoy a special sunset menu between 5 and 6 p.m. daily. When it comes to steak cuts, just about any style one desires can be obtained. There is also a great selection of elk, seafood, ribs, chicken, and gourmet burgers on the menu.
Recommendations: Bone-in Pork Chop and Baked Brie
Address: 1465 Pine Grove Road, Steamboat Springs, CO 80487
Phone:970-879-1190
Hours: 5 – 10 p.m. Daily
Dine in a Picturesque Location at E3 Chophouse
E3 Chophouse is a celebrity chophouse in Steamboat Springs right in the middle of downtown Steamboat Springs. Jeff LaRoche, Adam LaRoche, and Andy LaRoche (of Baseball fame) teamed up with Willie Robertson (CEO of Duck Dynasty) and top-shelf Country Singers Jason Aldean and Luke Byran to start their new E3 Chophouse concept here in Steamboat back in 2013.
With a menu that features all-natural beef from their family ranch in Fort Scott, KS, and reasonable prices, it attracts a crowd regularly. It is located on the banks of the Yampa River and backs to Howelsen Hill / Emerald Mountain, the oldest continuously operating ski area in Colorado, home of the Steamboat Springs Winter Sports Club and some of the best Mountain Biking you can find. It is a well-known destination that prepares great meat and is a picturesque place to eat during the holidays!
Recommendations: For starters, try their Bacon-Wrapped Goat Cheese Stuffed Dates, then taste their Never Ever NY Strip for dinner. For a more Colorado style, try their Colorado Lamb Chop
Address: 701 Yampa Street, Steamboat Springs, CO 80477
Phone:970-879-7167
Hours: 5 – 10 p.m. Daily, Lunch on Saturdays and Sundays 12 - 3 p.m.
8th Street Steakhouse Never Disappoints Diners
The 8th Street Steakhouse in downtown Steamboat Springs sits in the historic district and boasts a magnificent western ambiance that's true to the region's glory days. They are known for doling out some of the finest hand-cut steaks and have been serving locals and visitors for more than 30 glorious years.
USDA prime grade ribeyes, New York strips, filet mignon, sirloin, and giant T-bones are succulent and cooked to perfect temperatures every time. Their ranch-to-table concept also allows 8th Street to fresh Colorado buffalo and elk dishes. Prices here are reasonable for a fine dining experience, and a bottomless salad and bread starter along with a sirloin steak can be had for under $20!
Recommendations: 8 oz Bacon-wrapped Filet and Alaskan King Crab
Address: 50 8th Street, Steamboat Springs, CO 80487
Phone: 970-879-3131
Hours: 4:30 pm – 10 pm, Daily
Additional Steakhouse Recommendations in Steamboat Springs
Looking for catering, a deli, or fantastic beef jerky? Stop by the Steamboat Meat & Seafood Company for some fantastic meat!
Recommendations: Mamma Mia's Meatball Sandwich with a (vegetarian) freshly baked chocolate chip cookie
Aurum is right on the Yampa River so that in the summer you can watch the tubers float down and in the winter you can be grateful that you are inside and warm!
Recommendations: Braised Colorado Lamb Shank and Crispy Brussels Sprouts
Noodles and More is not technically a steakhouse but it has an incredible beef vermicelli bowl so it deserves to be on this list.
Looking for a fancy night out? Head over to Cafe Diva to pamper yourself!
Recommendations: (Seasonal) Colorado Beef Tenderloin and Buffalo Carpaccio
Located at the base of Mount Werner, Truffle Pig is a great place to go to if you want views of all the night skiers.
Recommendations: North African Style Lamb Loin and the Charcuterie Board
Steamboat Springs: A Steak Lover's Paradise
These top steakhouses receive rave reviews from locals, travelers, and local and national publications. These award-winning restaurants often book up quickly, so make reservations to ensure a table for your feast is available.