Steamboat Springs Shopping Guide: Our Top 3 Favorite Local Stores
Posted by Lindsey Fisher on Monday, October 4, 2021 at 10:52 AM
By Lindsey Fisher / October 4, 2021
Comment
Going away on vacation traditionally requires that you bring home some memento from the trip. Whether it's a kitschy souvenir, a restaurant menu, a refrigerator magnet or a keychain, an illustrated book about local history, or something expensive and distinctive, chances are you'll want to spend at least some of your time checking out Steamboat's downtown shops.
Part of the history of this mountain retreat comes alive as you explore its retail shops and restaurants. You'll have a good time doing it, and you're sure to find great gifts for kids and neighbors as you browse the merchandise and converse with local shopkeepers.
Take a look at some of our favorite local Steamboat Springs shopping "gems" below!
A Steamboat Gem - Allen's Clothing
Allen's Clothing is a family-owned retailer that has been in the Yampa Valley for over 70 years. They are a one-stop clothing shop for the Steamboat local--providing everything from casual outdoor attire to dress clothes and even a plethora of Smartwool socks! Here is Jon Wade, owner of The Steamboat Group, with 4th generation owner of Allen's Clothing, Kris Allen.
Uniquely Steamboat: F.M. Light and Sons
Have you been curious what all of the yellow signs are about when you're driving into Steamboat? Well, look no further to discover Steamboat's 114-year-old clothing store, F.M. Light and Sons.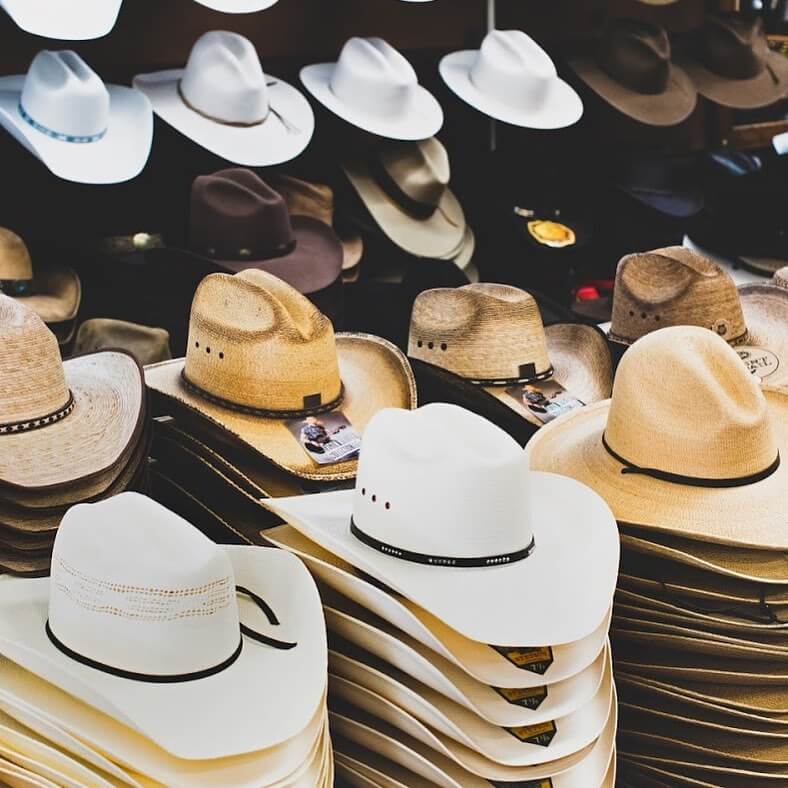 Everyone in Steamboat seems to own a pair of cowboy boots, and they all got them from F.M. Light and Sons. There you can find the best western garb in town!
The store started in 1905 after recently-arrived Frank M. Light realized that there was no men's clothing store in town. Backed by locals, he opened F.M. Light's with the help of his two sons, Olin and Clarence. The small town backed Light's decision to make the store, often reporting its progress in The Routt County Sentinel. The store first opened on November 9, 1905. It was a cold day and had snowed a foot the night before (typical Steamboat). After a slow start, however, the store began to prosper!
There were some bumps in the road. At one point, a man used a forged check to purchase goods, and Olin and Clarence chased him down with their six-shooter to get it back. The Lights also added unique features to the store, such as Lightning, the horse out front that kids can sit on to take pictures.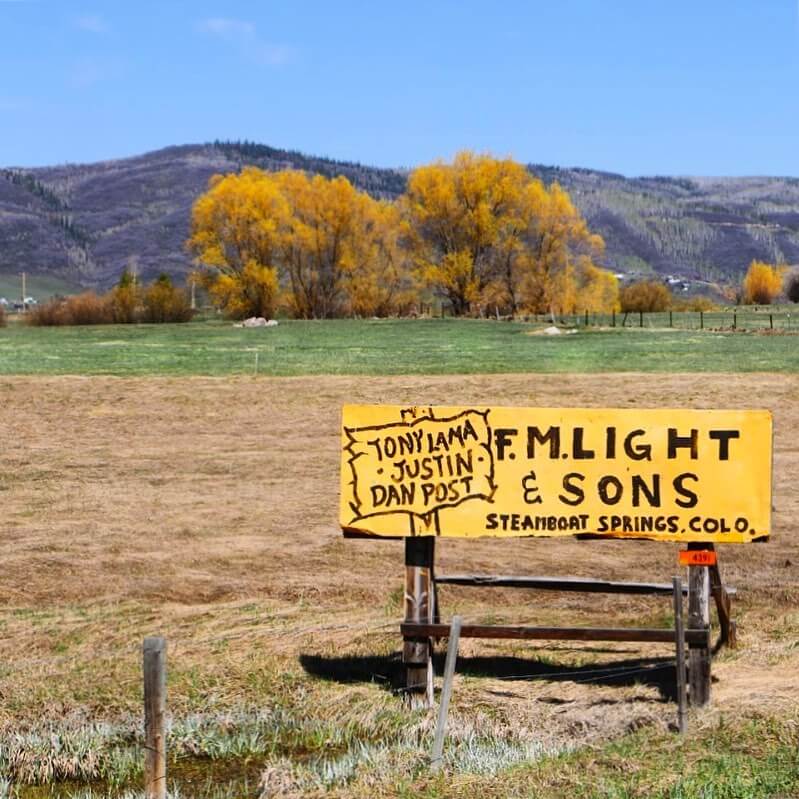 The Light family worked hard to continue the store's legacy, thinking of innovative ways to make sales. In the 1930s, they invented a mobile store, putting goods on a wagon and going to ranches and farms as far as Jackson Hole to make profit. While traveling, the Lights would spend time with the ranchers to learn what clothing they wanted most.
Another idea they had to advertise the store is the 150 F.M. Light and Sons yellow signs that still dot the Colorado countryside today. Every year these signs are repainted and repaired to ensure their visibility. Anyone coming into town has heard of F.M. Light and Sons because you cannot miss the signs!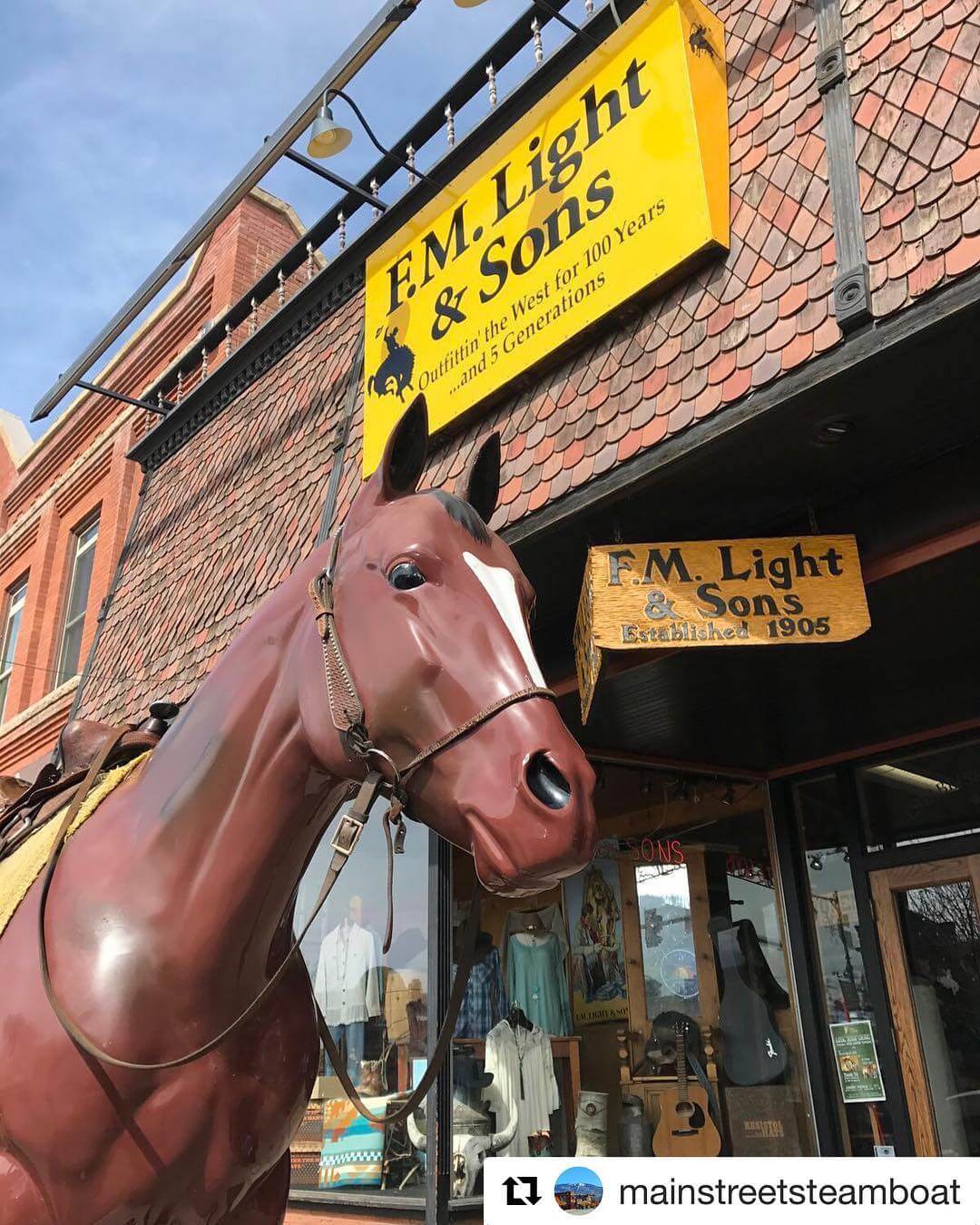 Today, the store is still operated by the 5th generation of the Light family. And they are still an important staple of the Steamboat community! It is always comforting to know that no matter what, F.M. Light and Sons will continue running in Steamboat like it has for the past 114 years. It stays the same inside and out and will always remind locals of all the times they spent going inside to purchase a new Stetson hat or when they were kids and sat on Lightning. F.M. Light and Sons is a proud sign of Steamboat's heritage, and for that, we are grateful!
Local Decor & Hand-Crafted Gifts - Moose Mountain Trading Company
Moose Mountain Trading Company is a place that should be on everyone's "to-visit" list. You can spend a lot of time just looking, but the chances are good that you'll also find some must-have items. This store is the "sister-store" to F.M. Light & Sons, and the owners are part of the Light family that has been living in the Yampa Valley since 1905!
With unusual home decor, hand-crafted wind-chimes and carved art, animal "Whirlies," framed art depicting local scenes and animals, kitchen and bar items, puzzles, books, candles, and ornaments, it's an ever-changing scene that promises something for every member of the family. In business since 1994, Moose Mountain Trading is decidedly unique.
Spend a Day Shopping and Strolling in Steamboat Springs
Shopping for the perfect gift can be an adventure all its own. Combine it with lunch in a local eatery, and it can fill an afternoon or an entire day. A stroll along Lincoln Ave. puts you in the heart of the shopping district; venture into any shop that looks interesting -- and there are plenty of them! Your biggest dilemma might only be how to limit your purchases! You might also want to take a turn down to Yampa Street just to watch the river as it flows through town. In Steamboat, there's little reason to stick to a schedule!