Best of the Boat 2013
Posted by Erik Ramstad on Tuesday, March 26, 2013 at 11:36 PM
By Erik Ramstad / March 26, 2013
Comment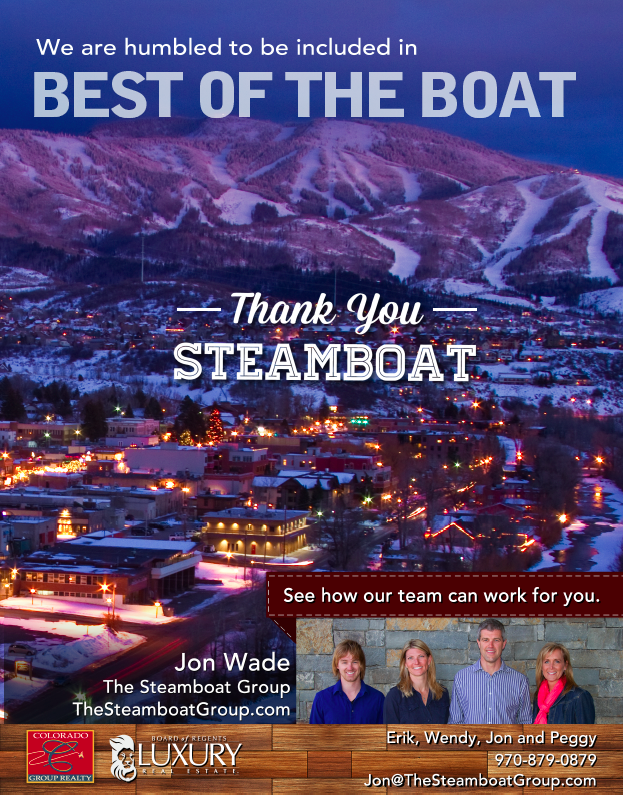 Thank you Steamboat!  Our team is humbled that our favorite town voted to include us in Best of the Boat 2013 - Steamboat Springs Realtors.  This means a lot to us because we put our clients first, work hard to get results and we appreciate Steamboat noticing.  

  If you haven't worked with us yet, let us show you how Jon can be the Best Realtor for you.  Our team works hard to help you reach your goals with advice you can trust and excellent service.  Keep us in mind when you have questions about your Steamboat Real Estate, if you are just thinking about your dream property in Steamboat Springs or just want local advice on how to make the most of your play time in Steamboat.

Check out all the Winners at  www.exploresteamboat.com/winners There were approx 4,200 votes this year so check out how your favorites did and find some new favorites too.