Golf Near Steamboat Springs: 5 Routt County Courses & Indoor Training
Posted by Jon Wade on Monday, June 6, 2022 at 12:39 PM
By Jon Wade / June 6, 2022
Comment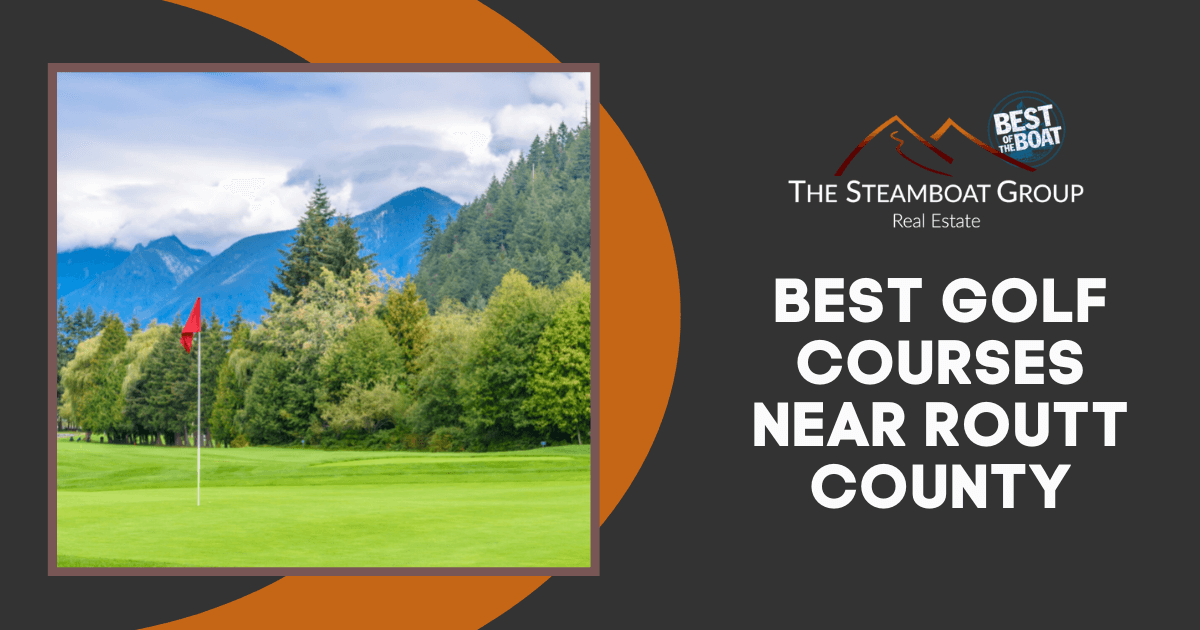 Routt County might be most famous for its ski slopes, but there are dozens of other fun outdoor activities in Steamboat Springs and the surrounding area. When there is no snow on the mountains, golfers love to get out on the professional-grade courses in the area. The mighty mountain views and mild weather make every golf outing incredibly relaxing during the summer and early fall months. There are five incredible golf courses in the area and a state-of-the-art indoor training facility for golfers to hone their skills in the wintertime. Let's hit the links, these are the best golf courses in Routt County.
Haymaker Golf Course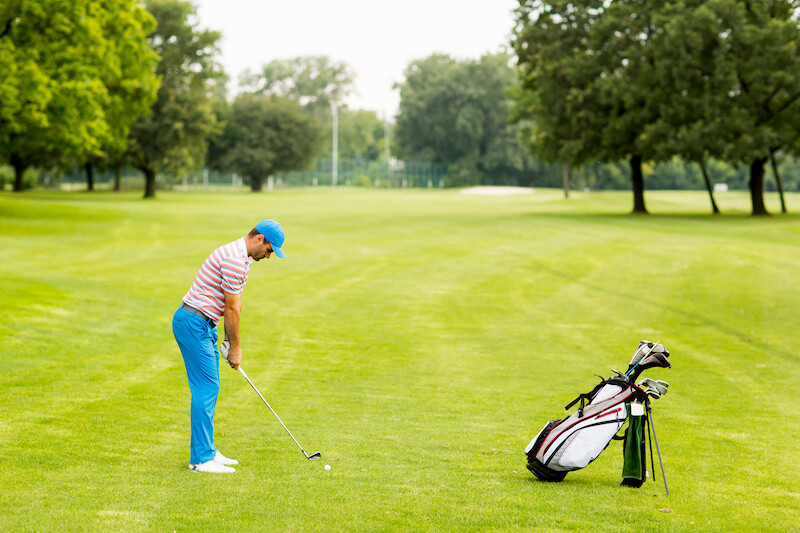 Haymaker is a public 18-hole championship course owned and operated by the city of Steamboat Springs. Mount Werner and beautiful Yampa Valley views are available from all 18 holes. This championship course is consistently rated as one of the top courses in Colorado; Golfweek Magazine rated it #4 in the state in 2019.
The Haymaker Golf Course is pretty challenging and has four sets of tees on every hole. Many sand bunkers and water hazards (creeks and ponds) await golfers. It features tournament and league play and a golf clinic for youngsters and those who are new to the sport.
Rollingstone Ranch Golf Club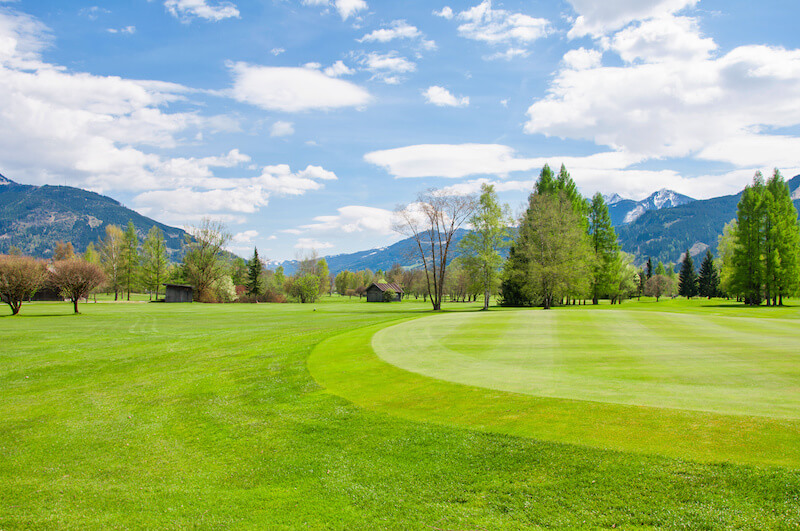 The Rollingstone Ranch Golf Club is located off Steamboat Boulevard in Steamboat Springs. The course is owned by the Sheraton Steamboat Resort and was designed by Robert Trent Jones II. Fish Creek is the main water hazard at Rollingstone, as it meanders peacefully through seven of the resort's 18 holes.
Rollingstone is a championship course, but the course was designed to accommodate players of all skill levels. Golf Digest has given the course multiple four-star ratings and once ranked it as one of the "Best Places to Play in Colorado." Stay and play golf packages are available at the resort from mid-May through mid-October each year.
Steamboat Golf Club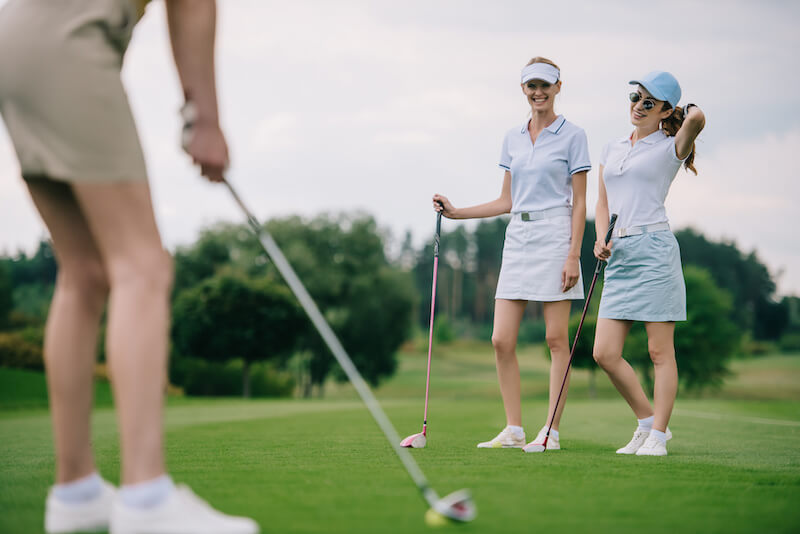 The Steamboat Golf Club is located off US-40, just 6 miles to the west of Downtown Steamboat Springs. There are 100 local Members/Owners, but it is a public 9-hole course. The club has been around since 1964 and features generous fairways, challenging green shots, and beautiful views of the Yampa River.
There is a free chipping green and warmup cages available for anyone who comes to play golf here. There's also a nearby driving range. Golfers will want to watch out for the long branches and thick trunks of the mature cottonwoods on this course, which stand ready to knock down any wayward shots. Lunch and cold drinks are available on the creekside deck at the clubhouse.
Catamount Ranch & Club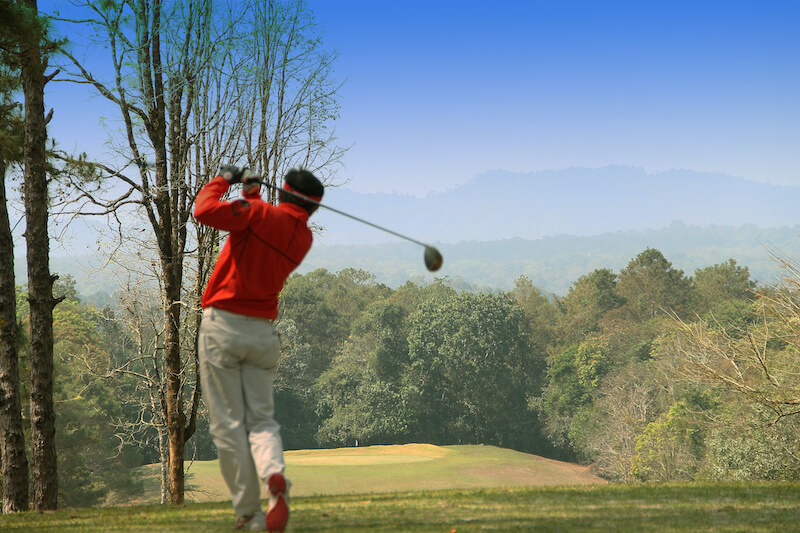 Head south from Steamboat Springs on US-40 and turn left on Catamount Drive to reach the Catamount Ranch & Club. The Catamount area started as a real working ranch in the Colorado Rockies, and the owners eventually built this stunning course with the help of designer Tom Weiskopf. Catamount is a private Par 72 championship course nestled in a beautiful alpine forest.
The Audobon Society sanctions the Catamount Ranch & Club because of the close environmental design. The course takes advantage of the natural rolling hills in the area and appears as if it were found here rather than being artificially manufactured. Annual dues for the highest level membership are around $13,000, with a one-time $80,000 contribution required upon full membership. Lower-level memberships often require a waitlist for approval.
Yampa Valley Golf Club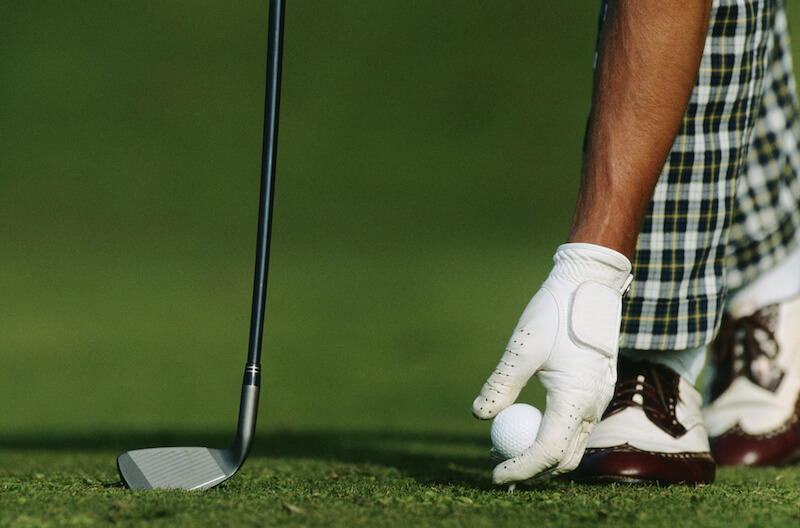 The Yampa Valley Golf Club is located in the small town of Craig in Routt County. While Steamboat Springs has more luxury homes, resorts, and low-rise condos, Craig is a suburban community with many single-family homes available. Yampa Valley is a public 18-hole course that offers an affordable golf outing. Craig is a 50-minute drive from Steamboat Springs, but it's well worth it to visit this course.
This is more of a wetlands course than some of the others in Routt County. Although they do sell memberships, this is a fully public course open from April through October, weather permitting. It's just $30 to reserve a tee time for 18 holes and an additional $20 for a golf cart rental.
Hanley Golf Performance Studio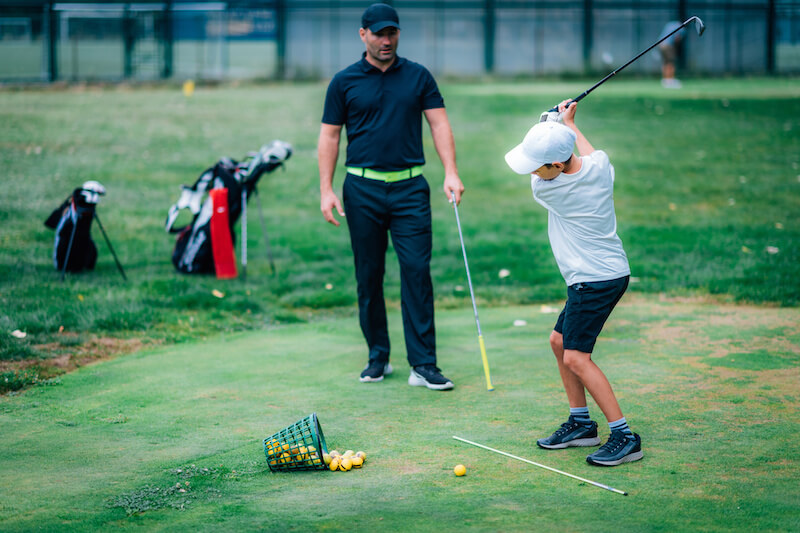 While this isn't a golf course, the Hanley Golf Performance Studio is an excellent facility in Steamboat Springs where golfers can hone their skills. LPGA Championship golfer Shannon Hanley owns this state-of-the-art studio. Shannon provides professional instruction for part of the year, and the facility has many training tools available.
An indoor golf simulator allows golfers to practice even when there is snow on the ground outside. Trackman Swing Analysis is also available. Shannon offers private lessons that combine mechanical skills, fitness, and on-course strategy for winning the game. The player education programs at the studio are geared toward golfers of all skill levels. Shannon Hanley currently splits her time between training golfers in Steamboat Springs and Port St. Lucie, Florida.
Routt County, CO: A Golfer's Paradise
With beauty that rivals the best parks in Steamboat Springs, these golf courses offer amazing outings for all golfers. The beautiful setting invites everyone outdoors to enjoy the fresh air, stunning views, and excellent golf courses open from spring through fall. Each course here has its charms and challenges awaiting. Make it your goal to play them all!
If you're looking for the best home in Routt County, contact The Steamboat Group at (970) 879-0879 to get in touch with local real estate agents who can help you find a Routt County home you'll fall in love with.