Best Coffee Shops in Steamboat Springs
Posted by Erik Ramstad on Monday, June 28, 2021 at 12:45 PM
By Erik Ramstad / June 28, 2021
Comment
Coffee in Steamboat Springs CO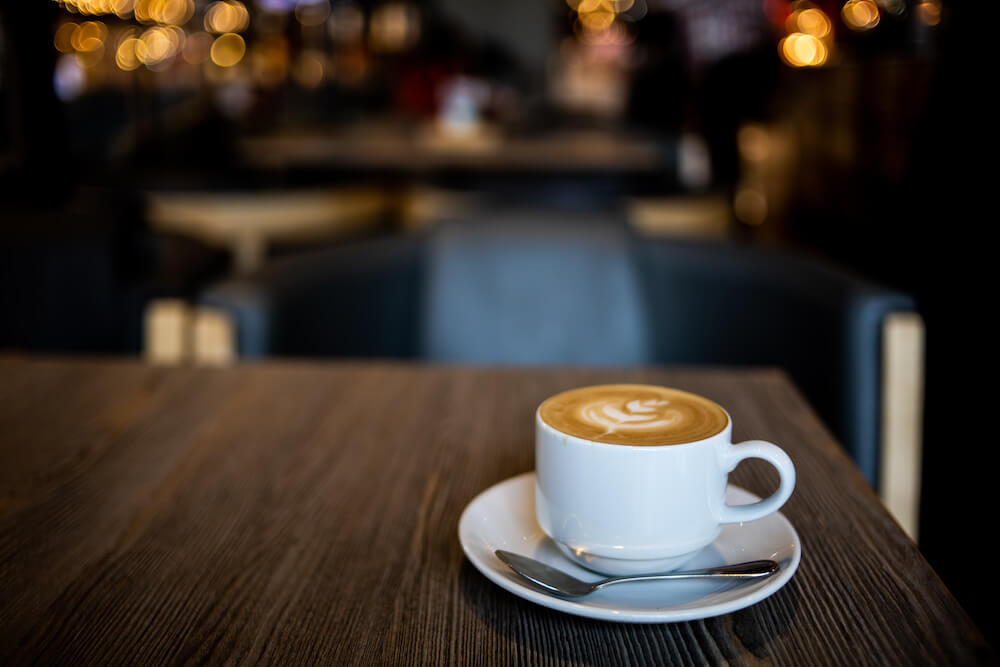 Steamboat Springs is blessed when it comes to delicious coffee and breakfast shops. There aren't too many fast food joints in town, but it's nice to know there are plenty of little "Mom and Pop" shops that can make your morning brighter. If you do too take the time to stop and sample some of these fine establishments, you'll never know what hidden gem you might find.
Here is a list of great coffee shops and/or places you'll find in Steamboat Springs, Colorado, to purchase a cup of coffee or to buy beans by the bag:
Big Iron Coffee
Big Iron Coffee serves up high-quality coffee with a smile. Visitors to this small business can choose from a variety of coffee types, along with high-quality pastries. Located downtown, Big Iron Coffee is the perfect location to take in the local ambiance and enjoy a cup of java - or to get your caffeine fix.
MountainBrew
MountainBrew has had a presence in Steamboat Springs for more than 10 years and has recently undergone new ownership in 2019. Aside from its fair trade coffee features, this shop offers homemade baked goods and some breakfast and lunch menu items that feature local ingredients. You can come in for a cup of Joe or a meal. All coffee is roasted in Portland, Oregon.
Off the Beaten Path Bookstore and Coffeehouse
Off the Beaten Path Bookstore and Coffeehouse is an independent bookstore that serves up coffee, along with locally baked pastries, wine, and other specialty drinks. Here it's all about ambiance and quality coffee. Established in 1990, locals come here to socialize, read, and, of course, enjoy a good cup of coffee. If you're looking for a quiet respite from the hustle of the day or want to experience what this locally-owned business has to offer, come on in and curl up in a corner and read while you sip your coffee.
The Homesteader
Theoretically, this locally-owned business isn't a coffee shop, but The Homesteader serves up some of the best coffee in town. While enjoying your cup of Joe, you can shop for sweet treats, gourmet foods, kitchenware, including handcrafted cutting boards, and other souvenirs.
Steamboat Coffee Roasters
Steamboat Coffee Roasters is a go-to staple for locals who want to experience a wide variety of coffee brews.
Located off the main strip in Steamboat Springs, coffee found here is roasted onsite weekly. The company prides itself on its commitment to fair trade practices, social responsibility, organically sourced ingredients, and overall quality in every batch they make. All coffee is sourced from small farms around the globe. You can purchase your coffee as takeout, delivery, and online ordering (for beans).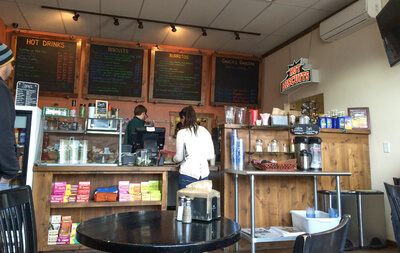 Lil' House Country Biscuits & Coffee
In Curve Plaza on the west end of Steamboat Springs, Colorado, sits a quaint little coffee joint that also serves breakfast, tucked between a liquor store and a gas station. Hidden in the shadows of its bigger brother, Big House Burgers, you will find Lil' House Country Biscuits and Coffee. They serve up some of the best biscuit sandwiches and coffee outside the state of North Carolina.
The sweet smell of freshly cooked biscuits greets customers at the door. Along with coffee, the shop serves a vast array of breakfast goodies, including biscuits and breakfast burritos, all with creative flavor combinations.