Is Oak Creek a Good Place to Live? 4 Things to Love About the Oak Crek Lifestyle
Posted by Jon Wade on Thursday, June 29, 2023 at 1:09:07 PM
By Jon Wade / June 29, 2023
Comment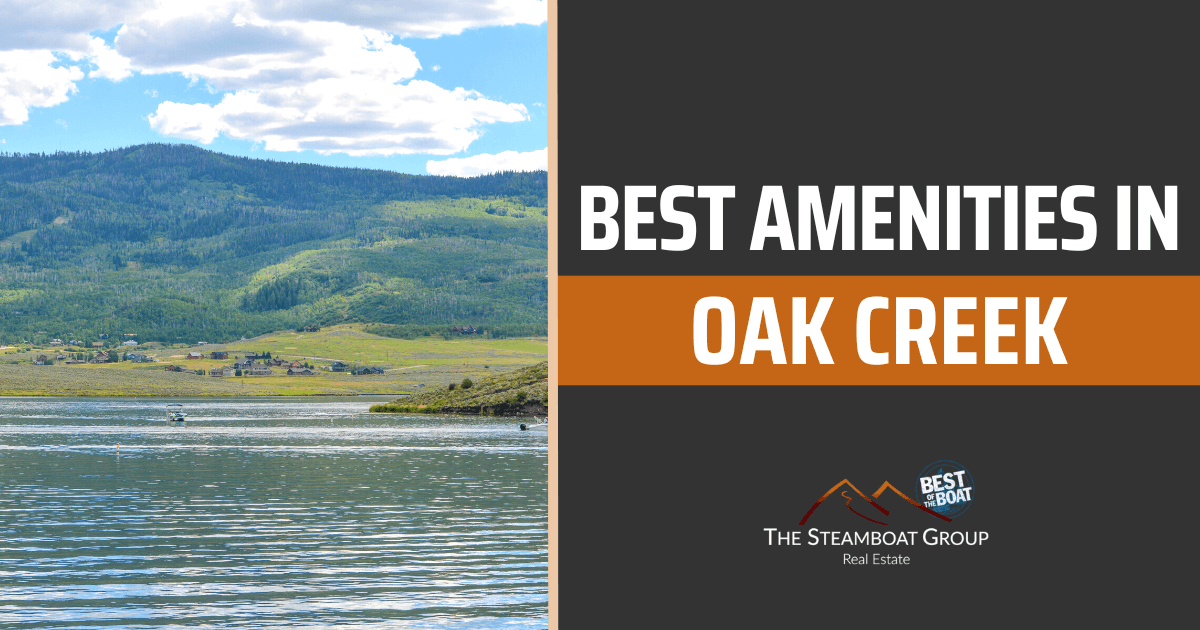 In the heart of Colorado's breathtaking landscapes is Oak Creek, a town known for its natural beauty, friendly community, and diverse real estate options. Oak Creek offers a unique living experience for residents and visitors alike, whether seeking a peaceful retreat surrounded by mountains and forests or an active outdoor lifestyle with plenty of recreational opportunities close to Steamboat Springs. Discover the highlights of living in this picturesque town and why Oak Creek is the perfect place to call home.
Short Jump to Steamboat Springs
One of the big perks of living in Oak Creek is that it's just a short jump to Steamboat Springs. Living in Oak Creek allows residents to experience small-town life, with all the amenities, festivals, world-class skiing, and other benefits of the bigger town just 20 miles away. Steamboat Springs welcomes more than one million visitors each year thanks to the ski resort, which can make things feel crowded for some. Oak Creek is an excellent choice for those who prefer a slower pace and a more laid-back lifestyle.
Steamboat Springs has large festivals for the holidays every year, including Halloween, Christmas, and the 4th of July. Some local establishments have been open for nearly 100 years—just walking through Old Town is a way to find several new favorite stores, restaurants, and pubs. These amenities are less than 30 minutes from Oak Creek, making the community much more attractive.
Steamboat Springs has free public transportation in the form of shuttle buses. Visitors can park in town and take the bus everywhere to save gas!
Closest Town to Stagecoach State Park & Reservoir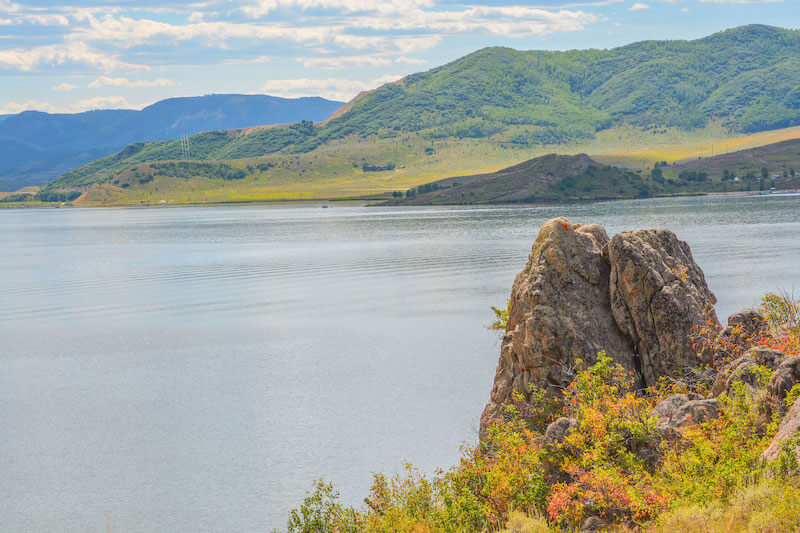 Stagecoach State Park & Reservoir is just eight miles east of Oak Creek and provides more than 1,600 acres of space for outdoor adventures, including the reservoir the Stagecoach Dam on the Yampa River creates. The boat ramp at the reservoir typically opens in May each year, as soon as the ice has all melted off. Boating, jet skiing, fishing, and other activities are allowed during summer. The water is divided into wakeless and non-wakeless areas.
Around eight miles of hiking trails run through the park from the main campground. The trails are primarily flat and extend around the lake. Camping in the park is allowed year-round, although reservations are highly recommended during summer. Visitors can swim on the beach or go horseback riding during summer and snowshoe or ice fish in the winter.
Stagecoach State Park Additional Information
25500 County Rd 14, Oak Creek, CO
Open from 6 a.m. to 10 p.m. year-round (unless camping)
Fees for vehicles & camping
Leashed pets are welcome
Great Skiing All-Around
Oak Creek has the benefit of being nestled among some of Colorado's best skiing territories. Avid skiers who live in Oak Creek don't have to worry about finding lodging in Steamboat Springs because they live so close to the mountain.
Mount Warner has more than 170 named ski runs, ranging from beginner to advanced. With a virtual rise of 3,668 feet, the mountain offers plenty of space and opportunity for skiers of all levels to enjoy.
Not only that, but Vail Ski Resort is only 70 miles from Oak Creek. Vail is one of the largest single-mountain ski resorts in the US, offering three sections for skiing, and most of the resort's 5,289 acres have wide-open terrain and ski trails. Vail has a different feel than many other ski towns in Colorado because it was never a mining town in its history—Vail Village sprang into existence because of the ski resort. It offers a nice contrast to Steamboat Springs, and many Oak Creek residents enjoy skiing in both areas.
Affordable Mountain Homes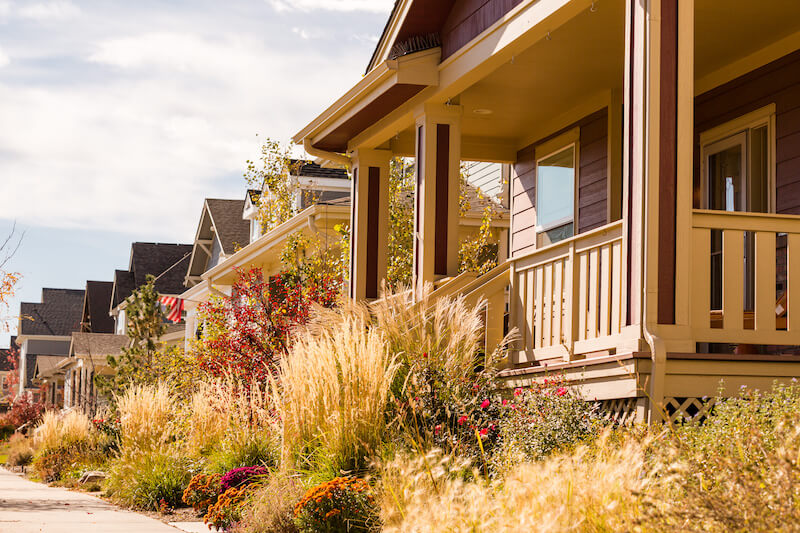 While homes for sale in Steamboat Springs have increased in price as the popularity of the ski resort has grown, homes for sale in Oak Creek offer more affordable options, with a median price of around $650,000. Townhomes in Oak Creek often sell in the mid-$400s, and smaller single-family properties can sell anywhere from the $300s to the $500s.
Luxury homes in Oak Creek tend to be up on the hillside and offer a view of the surrounding area. Many luxury properties are newer, and prices can range from $1 million to $5 million, depending on acreage, number of bedrooms, and other factors.
A Great Location, Outdoor Adventures & More Await in Oak Creek
Oak Creek, CO, offers an incredible living experience. Its idyllic setting amidst stunning natural landscapes, abundant recreational opportunities, and close-knit community make it a desirable destination for those seeking a peaceful and fulfilling lifestyle, presenting a welcoming environment where residents can establish roots and create lasting memories. Whether captivated by the town's outdoor adventures or yearning for a peaceful place to call home, Oak Creek is an exceptional choice and a haven for those seeking an authentic Colorado living experience.
If you're looking for the best home in Oak Creek, contact The Steamboat Group at (970) 879-0879 to get in touch with local real estate agents who can help you find an Oak Creek home you'll fall in love with.