5 Downtown Steamboat Springs Amenities: What's It Like to Live on Main Street Steamboat?
Posted by Jon Wade on Thursday, January 12, 2023 at 9:15:30 AM
By Jon Wade / January 12, 2023
Comment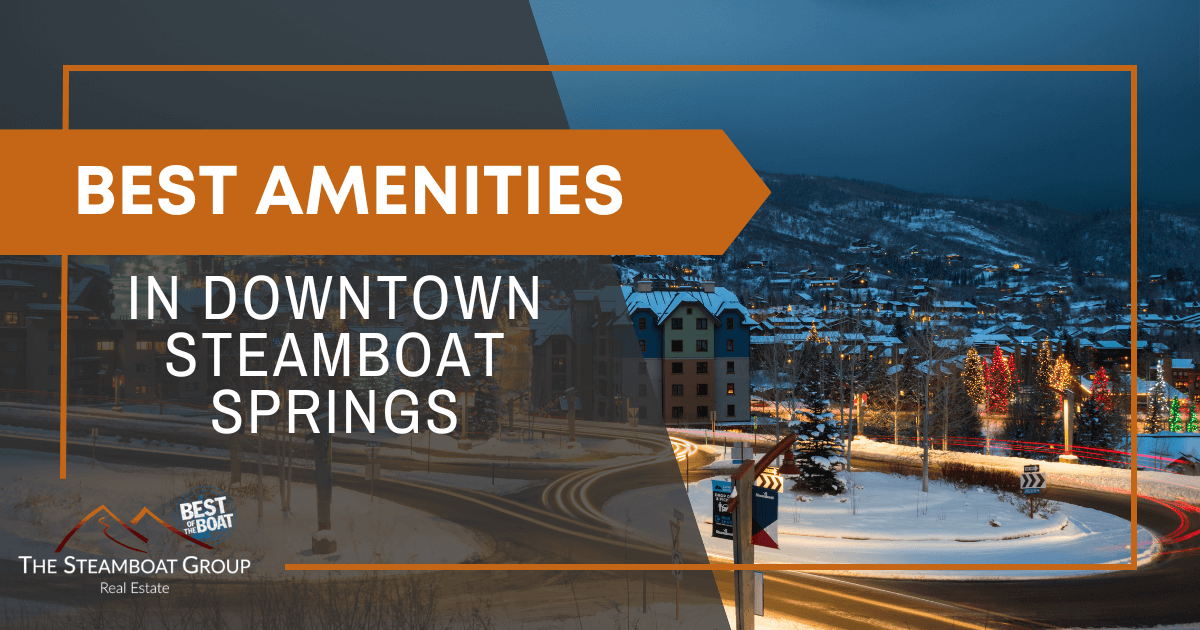 Downtown Steamboat Springs is a fantastic place to live, work, and play—and not only during ski season! Many people think of Steamboat primarily as a ski destination, but more are starting to realize this Colorado mountain town has plenty to offer year-round. Of course, world-class skiing is practically next door to anywhere in town, but there is much more waiting for residents and visitors to discover. Here are just a few of the best amenities in downtown Steamboat Springs, Colorado.
Search
Steamboat Homes for Sale.
Moving to Steamboat Springs? Let the Steamboat Group help! When it comes to insider information on the Steamboat market, no one is better equipped to help you buy your next Steamboat Springs home.
Ski Slopes & Hot Springs Just Outside Your Door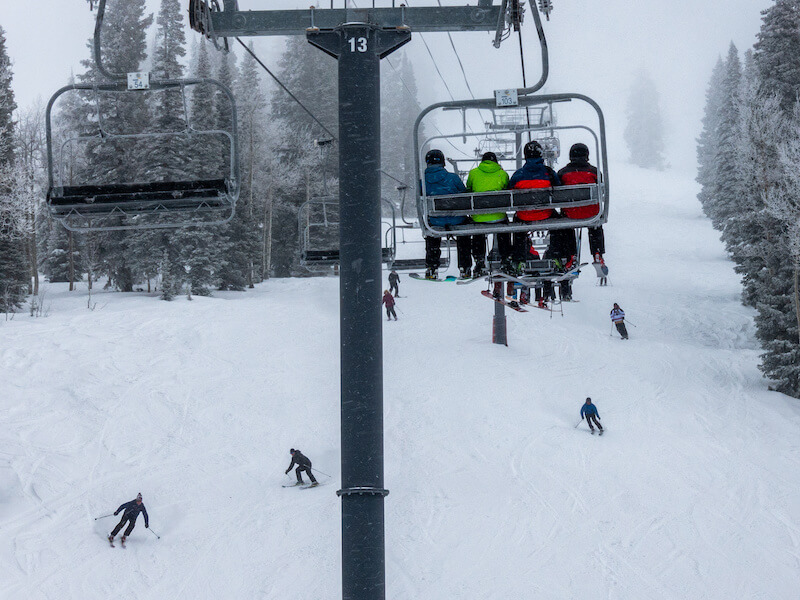 Steamboat Springs is renowned as one of the best skiing destinations in the United States, with thousands of skiers descending on the small town every winter. As its name implies, the area is also home to several natural hot springs.
Howelsen Hill is the oldest continuously operating ski area in Colorado, opened in 1915. It's also home to North America's largest natural ski jumping complex. The 17 alpine and nine nordic trails create a world-class skiing experience with an authentic small-town feel. Ski Town USA, as Steamboat is often called, is the home away from home for many Olympic athletes.
Old Town Hot Springs is another nearby gem. The facility has three spa pools, a larger main pool, waterslides, a lap swimming pool, and more, with all the water naturally fed from the Heart Spring. It's a great place to exercise, relax, and enjoy the natural spring water, which has no chlorine or other chemicals. Routt County residents can also get memberships.
Stylish Condos & Single-Family Homes
While it's a ski town at its core, Steamboat Springs was built to serve the residents and community well beyond ski season. There are plenty of modern homes and condos for sale in downtown Steamboat Springs, plus classic ski chalet-style homes and log cabins.
The average home cost in downtown Steamboat Springs is around $1.45 million. Prices range from the low-$400s for a one-bed, one-bath condo or apartment to luxury homes in the $4 million range. Homebuyers will find a little bit of everything in between, with various sizes, styles, and locations to choose from.
The downtown core is super walkable, with most destinations easily accessible on foot or by bike. Steamboat also has a free, easy-to-use bus system for those who want to branch out a bit or don't live right downtown. Residents and visitors will find an ice complex, breweries, a tennis center, public parks, a community center, and biking trails in Steamboat Springs. Almost everything, including Steamboat Springs' schools, is within walking distance of the community's homes.
Delicious Restaurants on Every Block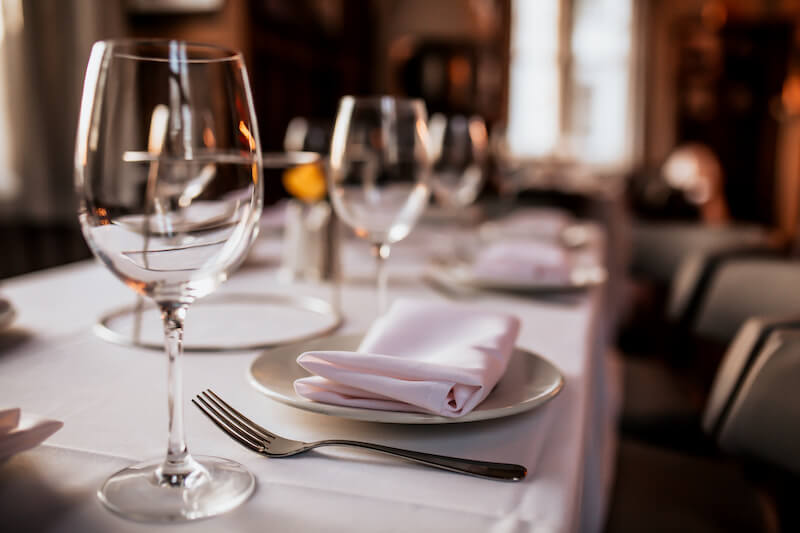 Downtown Steamboat Springs has many dining options, from cafes and casual bars to upscale restaurants and Mexican food. One of the most popular spots in town is Laundry, offering an upscale experience with a creative menu featuring seasonal dishes cooked with local ingredients. There's also an expansive list of wine, whiskey, cocktails, and more to enjoy during happy hour in Steamboat.
O'Neil's Tavern & Grill is Steamboat's beloved Irish pub, delivering fantastic food, drinks, and atmosphere. You'll find Irish classics like shepherd's pie, Irish pot roast, fish and chips, Reuben sandwiches, and more. The full bar also has a great selection of drinks, plus plenty of TVs to watch the game.
Mazzola's Italian Restaurant delivers when it comes to Italian food. It offers all the classics and a few dishes with a unique Colorado twist, such as the bison lasagna or lamb bolognese. The wine selection is equally excellent, and the atmosphere is perfect.
Off The Beaten Path Bookstore & Coffee House is perfect for grabbing a coffee and cozying up with a good book. This independent bookstore is one of the best coffee shops in Steamboat Springs, offering a wide selection of books, specialty drinks, and pastries. It's the perfect place to spend a rainy day or warm up near Mainstreet Steamboat.
Plenty of Shops to Choose From
Shoppers will feel right at home in downtown Steamboat. While it's a smaller town, many seasonal visitors vacationing in Steamboat Springs throughout the year result in impressively curated shopping options with influences from all over.
Stores in Steamboat Springs include Elevated Olive, a unique company offering interactive tastings of some of the world's best olive oils and balsamic vinegar. With nearly 30 different olive oils and 20 balsamic vinegars, Elevate Olive also sells salts, mustards, marinades, olives, and more.
Being a high adventure town, Steamboat Springs has many outdoors-oriented shops. Alongside locally owned and niche labels, shoppers will find several higher-profile brands like Marmot, Big Agnes, lululemon, and The North Face for apparel and outdoor equipment.
Steamboat also has several outdoor recreation stores with a good mix of offerings, from snow sports to biking to fishing and a little bit of everything in between. Some of the most popular include:
Hard Headed
Hala Gear Space
Switchback Sports
Steamboat Flyfisher
Straightline Sports
Awesome Annual Events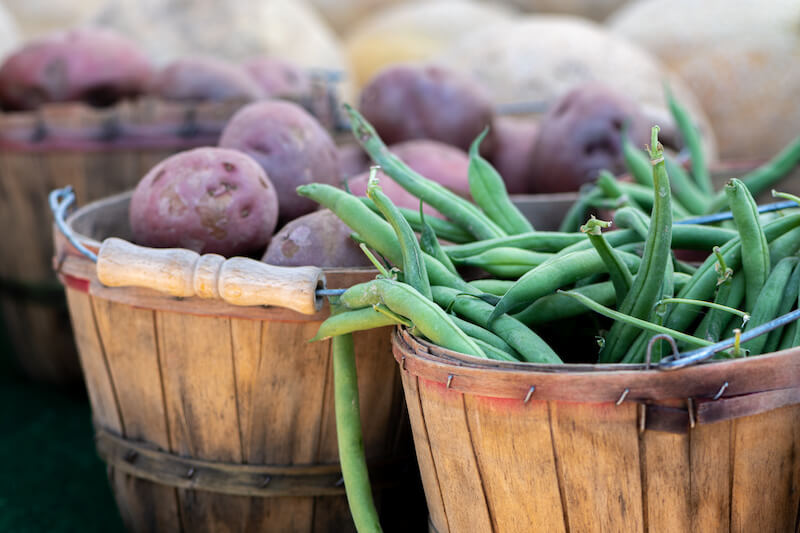 Steamboat Springs is a happening town every month of the year. While winter and summer are typically the busiest, there's always something happening on Mainstreet, and there are plenty of annual events to enjoy throughout the year.
Late May brings the highly anticipated Steamboat Springs Chili Challenge, an afternoon of music, mingling, and tasting various chili made by Steamboat locals.
The longstanding 4th of July celebration has changed a bit recently pivoting away from fireworks in Steamboat due to a higher risk of wildfires. However, the entire community still gathers to celebrate, and Mainstreet comes to life with people, parades, ski jumping, music, food, and fun.
Steamboat has large Sidewalk Sales three times per year, so there's no need to wait for Black Friday deals. Local shops have great finds one weekend each in March, Memorial Day weekend, and Labor Day weekend.
The Steamboat Springs Farmers Market is held on Saturdays from June through September, offering tons of local produce and artisan products.
Things to do in Steamboat Springs in October include Restaurant Week, the perfect chance to enjoy many great local restaurants with special menus all week. Halloween on Mainstreet is not something to miss, either. There's always a massive party with locals going all out for the holiday. A kids' costume contest is often one of the highlights, aside from the big bag of candy everyone goes home with.
December in Steamboat Springs is packed with several holiday events. With snow blanketing everything and holiday decor throughout town, it makes a perfect backdrop to any holiday celebration!
Downtown Steamboat Is More Than Just a Ski Town
The downtown Steamboat Springs community has much to offer everyone throughout the year. There's always something happening, the location is fantastic, the area is walkable, and the restaurant scene is exceptional! So while ski season may be "high season," living here is truly a treat year-round.
If you're looking for the best home in Steamboat Springs for you, contact The Steamboat Group at (970) 879-0879 to get in touch with local real estate agents who can help you find a Steamboat Springs home you'll fall in love with.
Buying or Selling
a
Steamboat Home?
Let the
Steamboat Group Help You!
Do you want to buy a home in Steamboat Springs? Let the Steamboat Group handle it all. Contact us now to schedule a consultation and take the first step towards a stress-free home buying experience with the best real estate team in Steamboat Springs, CO.