5 Reasons Why Homeowners Should Install Smart Home Renovations
Posted by Jon Wade on Tuesday, September 21, 2021 at 7:58 AM
By Jon Wade / September 21, 2021
Comment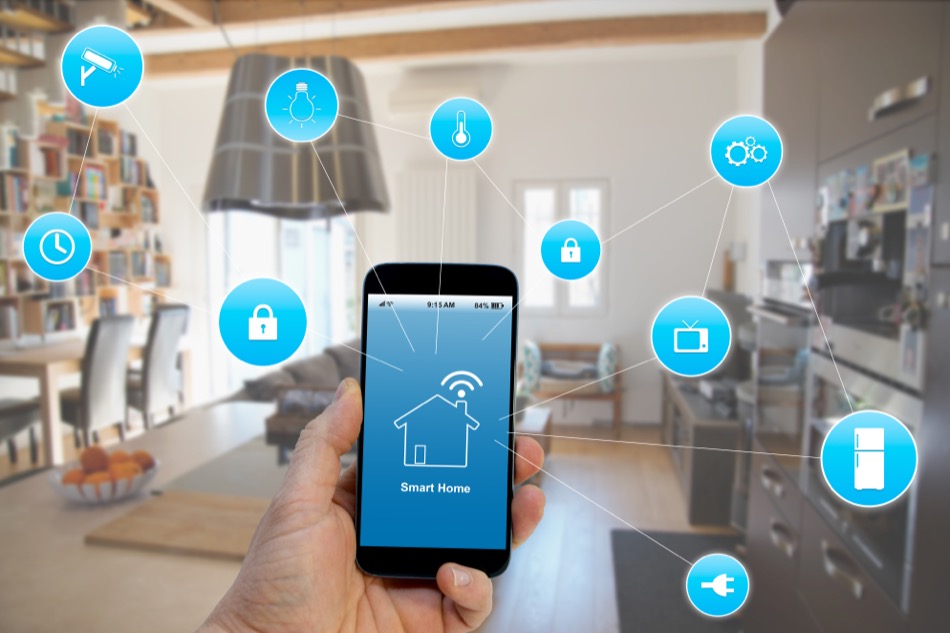 Smart home renovations are becoming more popular all the time. Whether a homeowner is looking to improve their home's functionality, or they're just looking for a way to make their home safer, smart renovations can deliver value and achieve their goals. There are many reasons to install smart products in a home. Knowing those reasons can help homeowners decide if these products will help them.
Smart Home Renovations Improve a Property's Value
Some smart home renovations can make a home more appealing to homebuyers because they become a part of the property. One example of this is a smart home thermostat, which has many attractive features and stays with the house, even when someone new moves in. The more smart home renovations installed in a home, the bigger the boost to the homeowner's property value.
Smart Home Renovations Make Homes More Efficient
Many smart home renovations are designed for efficiency. A good example of this is smart blinds, which are designed to raise and lower according to the movement of the sun. Smart blinds can block the sun in the home when the sun is at its highest peak in the day and open when the sun is no longer shining directly in the window. In this way, smart blinds can help reduce wear and tear on the home's HVAC system and help keep the home comfortable, all while leading to lower utility bills and keeping the home energy efficient.
Smart Home Renovations Are Convenient
All smart home renovations are designed to be convenient by helping save homeowners time and money. An example of this is smart smoke detectors, which can be controlled with the touch of a button. Smart smoke detectors also alert homeowners to low batteries by sending reminders to the homeowner's phone.
Some Smart Renovations Can Protect the Household
Many smart home products are designed to protect a homeowner's household. For example, smart smoke detectors do everything traditional smoke detectors do, but they also rise above and provide extra protection. When the smoke detectors are triggered, the homeowner gets an alert on their phone, even if they're not at home. This way, if something is going wrong in their home, they can call the authorities to check out their house.
Another example is smart home security systems, which allow homeowners to monitor their own property and call the authorities if needed.
Bring it All Together With a Smart Home Hub
All of these remarkable conveniences can easily be streamlined and controlled, and managed by a Smart Home Hub. The most popular option is the Amazon Echo, which is a compact device with the ability to connect with over 60,000 smart home devices in addition to talking to users, entertaining them, and even answering questions.
Another mechanism that can do it all with the touch of a button is the Google Nest, which is a whole home automation system compatible with most Internet-connected smart home installations and appliances.
Smart Home Renovations Are the Way of the Future
All smart home renovations are the way of the future, so homeowners who install smart products now are getting a jump on the types of renovations that most other homeowners will be making in the future. Almost all real estate firms offer some of their smart services through their real estate apps.
Homeowners who would like to make their house more modern, more convenient, and more desirable to future home buyers should install smart products that add value, as doing so will help them enjoy their home and improve their quality of life.