Auction announced for the remaining units at Trailhead Lodge in Wild Horse Meadows Steamboat
Posted by Erik Ramstad on Friday, March 30, 2012 at 1:07 AM
By Erik Ramstad / March 30, 2012
Comment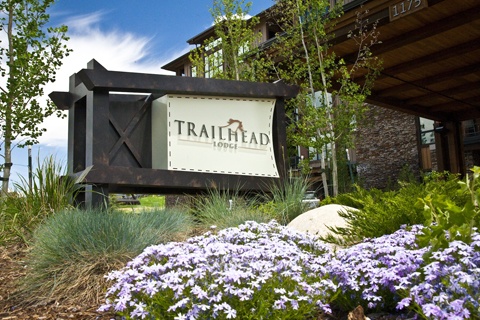 This is a very surprising twist given they just bought it months ago.  I expect there is something else going on here as most thoughtful business people would adjust in other ways to stimulate demand before taking such a desperate measure and such an adjustment hasn't been made here before this.  Existing owners probably won't like the prices the condos bring but at the same time once they sell, the inventory overhead will be gone and a year or so later they will probably sell for closer prices that compare to similar properties than the auction prices. It will be a reserve auction but there are likely to adjust this in real time depending on demand.
  Hopefully this is a good thing in time but in my opinion it shows that the group that bought them made a colossal mistake in their pricing and likely what they paid for it.  I also thought they could have had a much more effective marketing strategy.   I had advised my bidder for the loan on these units to be much more conservative even as the lender told them they were getting outbid. The current owner sold two large units out of the gate that made me wonder if I had been too conservative and then one a couple of months later but now it looks like my recommendation was closer to the truth.
Update 11-14-12 It looks like I was right There is a new Trailhead Steamboat Auction scheduled for 12-15-12 in Steamboat
Update 11-6-12  Is there another Trailhead Lodge Steamboat Auction coming this fall?  Worth reading for my current thoughts.
Update 5-6-12   Trailhead Lodge Steamboat Auction Results  Check here to see how the auction went
Update 4-2-12  Top 11 Things to Know about the Steamboat Auction for Wild Horse Meadows Condos
UPDATE: I have all the details now along with the bid packets so drop me a line and I can fill you in.  I am optimistic that with the right guidance you can get good prices at this auction, so please consider registering me as your broker as you get to know how I approach things.
  This just strikes me as a decision that wasn't well thought out.  A sale date of May 6th, 2012 when almost no one from out of town is here in Steamboat couldn't be as good as something in July when people are here and you would have a much deeper buyer pool. Conditions in several parts of the Steamboat Real Estate Market are improving and this move is out of sync with where the general market is finding success.  
  If you would like to know more about what is happening with the auction or would like thoughtful advice from an honest broker that knows Wild Horse inside and out give me a call at 970-879-0879 or email [email protected] .  I will track this closely and share my insights on the situation along with values that make sense if you want to participate in the auction. I take the advice I give seriously and will give you a straight answer backed up by data and thoughtful insights into the Steamboat Market. 
Here is the note that went out today to owners: 
Dear Trailhead Lodge Homeowner,

As you know, both locally and nationally, the real estate market is experiencing unprecedented
challenges. In response to these challenges, we want to inform you of a highly effective
marketing program that will utilize the power of event marketing to complete the final sell out
of Trailhead Lodge.

We have contracted with Kennedy Wilson, the well-known and respected auction marketing
company, to sell 39 units during a one day sale on Sunday, May 6th, 2012 and to follow up with
a conventional sales program for the remaining units.

Our commitment to the success of Trailhead Lodge has not diminished. We believe the best
way to preserve your home values is to sell the remaining new home inventory at as high a
competitive value as possible. Historically, this type of marketing program has proven that
when buyers come together in a highly competitive environment, the highest achievable values
are attained. Once we have sold our inventory, you will be better able to re-sell your home
since you will no longer be competing with the developer.

Sincerely, 

Trailhead Lodge Acquisitions, LLC 
  Give me a call if you want advice from an independent broker who doesn't work for the owner or the auction company.  I can help you navigate this thoughtfully and avoid some auction pitfalls.