5 Best Technology Upgrades for Apartment Units
Posted by Jon Wade on Wednesday, November 10, 2021 at 1:29 PM
By Jon Wade / November 10, 2021
Comment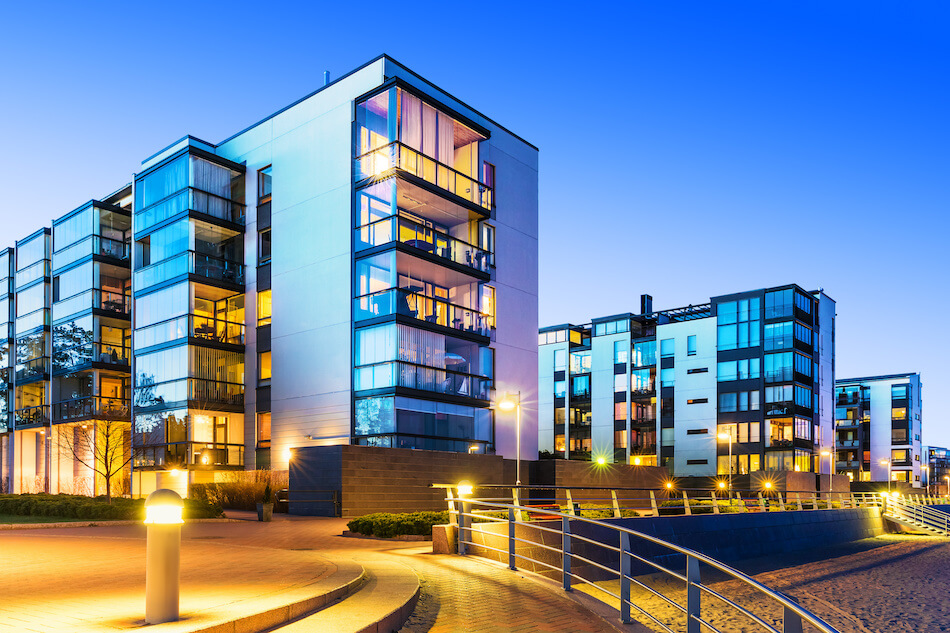 Whether you will be renting for the first time or you have been a renter for years, it's essential to be aware of the latest building technologies out there. Modern, updated apartment units are home to some unique technology, but not all of it is needed for the average person.
However, some of these systems are worth holding out for.
Did you know that touchless entry is possible for many apartment units and that you might even be able to keep an eye on your apartment when you are away for a few days if the right technology is implemented?
Keep reading to learn about five building technologies that will increase security and comfort in your next apartment unit.
Touchless Entry Access Control Systems
Access control systems are at the forefront of building technology, and you won't often see a commercial building that doesn't utilize some type of this technology. Keyless entry makes sense not only for commercial but also for residential access control systems.
These systems are becoming rapidly modernized to include fantastic features like touchless access and cloud-based security backup. These systems do wonders to improve security, and they've also been fantastic for enabling social distancing and contamination control.
Another cool technology that might accompany your new apartment unit is a mobile-based entry system. You can access your building with your cell phone in place of physical credentials. This system allows for simple access and easier management. Sustainable technology and material are also becoming more critical in the construction and real estate industries, and not having physical credentials play into that trend.
Remote Management Options
Do you love the idea of being able to check up on your apartment unit when not there or being able to change the thermostat without getting out of bed?
Many updated apartment units incorporate innovative options alongside remote management options, and this combo makes for a unique lifestyle. Not only can you control things like wifi and thermostats from anywhere in your house, but you can also easily make adjustments when you cannot be at home.
Smart tech home upgrades are widespread among homeowners, and it's becoming more common for apartment dwellers to have access to this technology. Look out for these advanced technology features when viewing your potential apartments. There's no reason that they cannot be implemented in updated units, and soon, you can expect to see them everywhere.
Improved Video Entry Systems
Security cameras are essential for preventing risky situations, and community complexes likely already have much of this technology implemented. These systems have been improved over the years, so it's reasonable to ask questions as you look at your next apartment unit.
Smart devices and cloud-based systems have completely changed how owners and building managers manage security cameras. Ask questions about what is currently in place at any buildings you view to know what will be in place for your benefit.
Seamless Visitor Check-in
On the note of visitors, make sure to ask the building manager about their guest management system. In particular, you'll want to note how they manage visitors, who are allowed into the building, and how that is managed on a building-wide scale.
You don't want your visitors or anyone coming to work in your unit to get held up for too long, but you also want to ensure that access to your building is secure. These days, many technology options can make this process more seamless than ever before. You can even sign your guests in remotely if you want to use communal spaces, like a pool.
Easy and Secure Access to Limited Spaces
Finally, find out if the building has included access to shared amenities in managing access to the building. If you have keyless entry to your apartment but need to get a key from management to access a meeting room you booked, it can get frustrating quickly.
Modern buildings make it possible to use keyless entry to all of the shared amenities. By programming access credentials properly, tenants with access to shared amenities can easily access these things when reserved without needing to spend time tracking down the appropriate personnel.
It's Time to See Advanced Technology in Apartments
All of these technologies are important to more than just tenants. Landlords looking for improvement projects with high ROI should also consider the importance of including leading building technology in their units moving forward.
As people expect more safety, security, and hygiene in their living spaces, we can expect these types of building technology to become commonplace. Are you ready to seek out these features today? Don't wait any longer.