4th of July in Steamboat, for all ages Fun!
Posted by Erik Ramstad on Tuesday, July 3, 2012 at 12:34 PM
By Erik Ramstad / July 3, 2012
Comment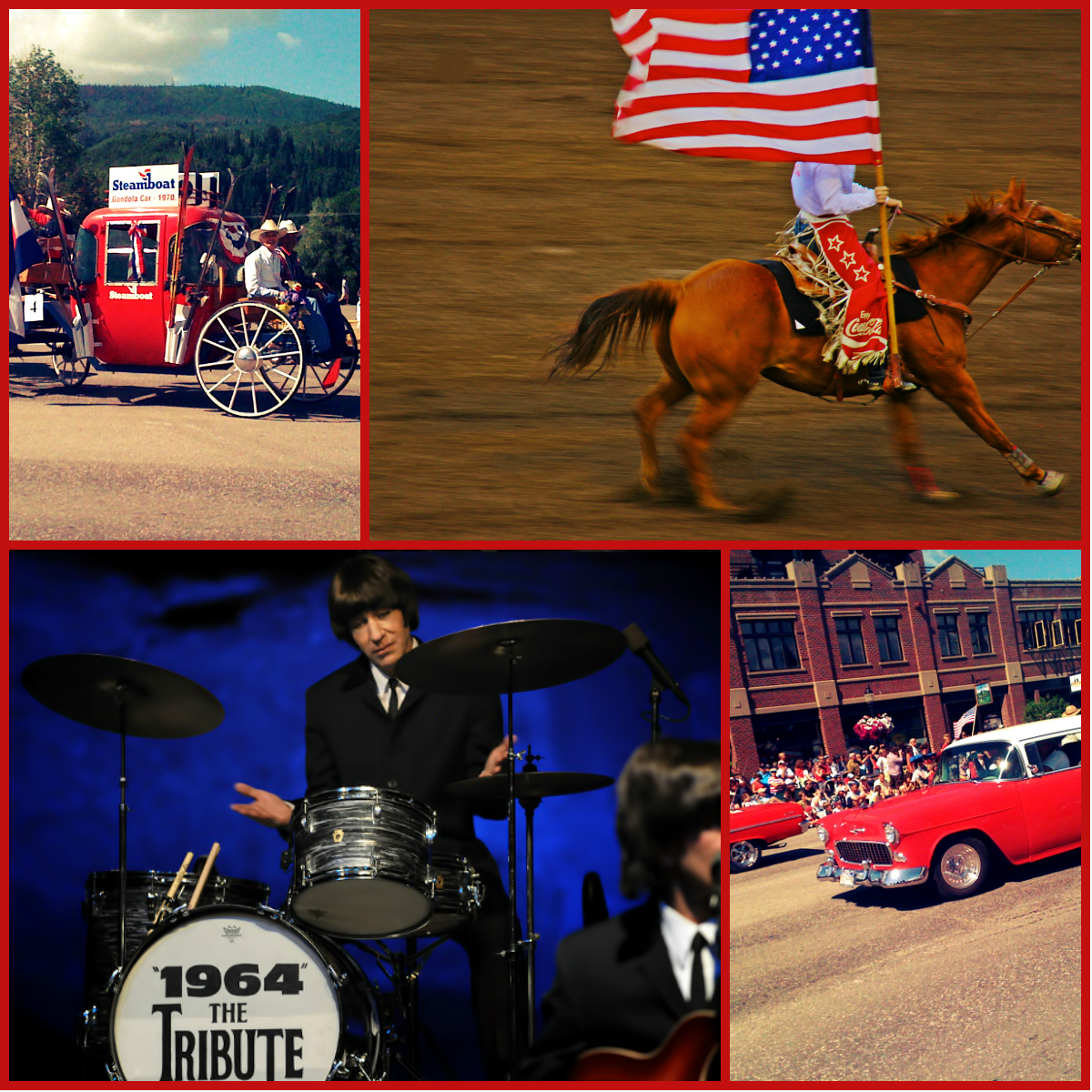 Happy 4th of July from the Steamboat Group!
We can't think of a better place to call home.  Freedom from the hustle and bustle of big cities, freedom from the congestion of cars, freedom from a life lived indoors.  A place where families come together: grandparents, parents and those oh so amazing grand kids.  Streamers, biking in the parade, flags & face painting all replace x boxes, wiis and ipods.  We provide the backdrop, we provide the fun.  All you have to do is show up and enjoy.  Having an amazing time is inevitable.
"There are places I remember.  All my life, though some have changed.  Some forever not for better.  Some have gone and some remain.  All these places have their moments ... In my life, I love you more." --The Beatles
(of course we think they were most likely talking about a place like Steamboat.
It's a place you're not likely to forget...)
4th of July Highlights in Steamboat Springs, Colorado:
Wednesday, July 4

7 - 10am
9:30am
9:40am
10am
Pancake Breakfast, Little Toots Park, Steamboat Springs Lions Club
6th Annual Cross Country/ Nordic Combined Roller Ski Race, Lincoln Avenue
20th Annual Steamboat Sprint, Lincoln Avenue, Running Series
Fourth of July Parade presented by the Yampa Valley Bank
11am - 1pm
Pioneer Day Block Party, featuring a free concert, Routt Beer Floats, free hot dogs, free admission to the museum, kids activities and more, Tread of Pioneers Museum
12:30pm
Independence Day Ski Jumping Extravaganza, Nordic Combined competition, Howelsen Hill 

6:30pm
8:30pm

Steamboat Springs Pro Rodeo Series at Romick Arena
Free Concert: 1964... The Beatles Tribute, Howelsen Hill Amphitheater
Have a great stay in Steamboat this 4th of July.  Enjoy your family.


--The Steamboat Group
P,S.  And after you've marked Steamboat down on that list of places you must return to (possibly move to), be sure to ask us for a tour of the town.  We've got homes for all kinds of entertaining.  Places that your family - extended or immediate - kids, grandkids (or anyone you want to enjoy Steamboat with) will always remember.  From adorable bunk rooms to fabulous bathrooms plus a few with bonus rooms, everyone will be comfy (and optionally) cozy in these luxury 3+ bedroom condominiums and townhomes.  Outdoor pools for all day swim fests, private balconies for sipping cocktails at sunset, and open kitchens for dinners with loved ones at home.  Click Here to View the Listings that we picked out especially for great get togethers, gorgeous spots to call your own at The Redwoods, Trappeur's Crossing Emerald Lodge & EagleRidge Lodge.