4 Tips For A Smooth Apartment Renovation
Posted by Jon Wade on Wednesday, May 5, 2021 at 4:13 PM
By Jon Wade / May 5, 2021
Comment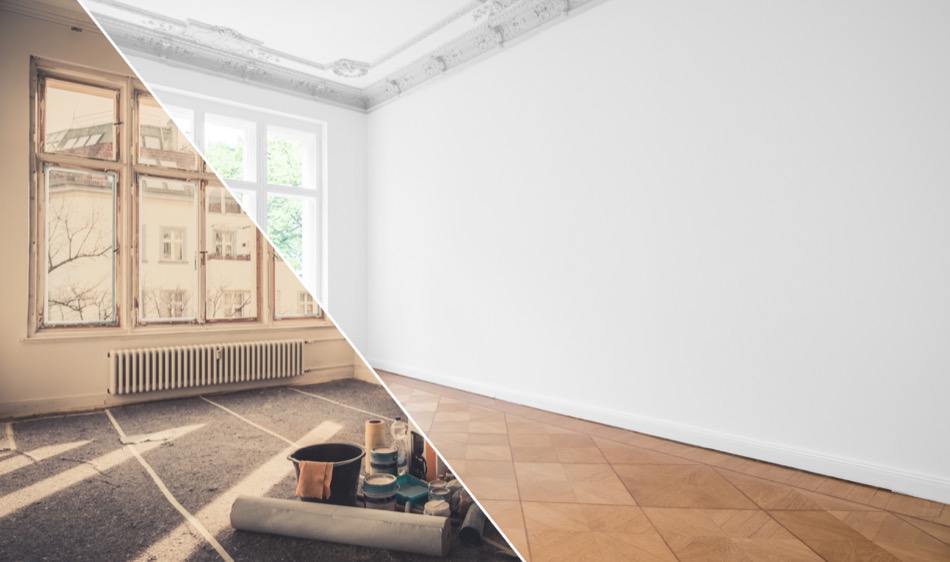 Renovating your home can make for an exciting project, but it can also be challenging. Living in an apartment makes it all the more likely that you'll come face to face with complications, as the question of storeys, neighbors, and permissions can pose additional challenges. Read on for apartment renovating tips to help make the process a lot smoother.
Understand Money Matters
You can't start a job as big as renovating an apartment without first checking in with your finances. How much you're willing to spend will directly affect what supplies and finishing touches you can invest in and which contractors you can hire. Additionally, unless you set a strict budget, it's easy to lose control of your spending.
Start by putting exactly what you want to achieve down on paper. Do you want to refresh your whole apartment or completely redo certain rooms? Then, try and work out a price list for jobs of all sizes and make sure to account for appliances, furnishings, electrical works, and more. Once you have your price list, you can adjust it up or down to fit your overall budget.
Aim to set aside additional money for hidden costs and unexpected expenses. There's nothing worse than being caught out and having your renovation derailed as a result.
Start Planning Your Vision
If you work your costs out like the above example, you also give yourself a solid starting point for planning. Now, take the things you know you want to do and begin turning them into a coherent plan with timestamps and costs included. It's also worth reaching out to your real estate agent to find out which home improvements will give you the best ROI if you're considering selling shortly. For example, Darren Robertson of Darren Robertson Homes says that the best home improvements if you're looking to improve your home's value are replacing worn garage doors, minor kitchen remodels, and wooden deck additions.
Next, visualize what you want the final result to look like and build your plan around that. You'll need to order materials, paint, and furniture ahead of time, which all should match up with your overall vision. You could consult interior design magazines or social media to pull together your lookbook.
Just remember that any big renovation will require some less exciting jobs along the way, particularly at the start. Therefore, factor in time to rip out flooring and update the plumbing works in the initial stages of your renovation.
Reach Out to the Pros
Once you've worked out what needs doing and when you can start contacting contractors and suppliers, remember there will often be long wait times to contend with, so it's important to be patient.
You'll also need to keep in mind that any contractors you contact will have to be coordinated with others. For example, there's no point scheduling a decorator if your electrician hasn't done their bit behind the scenes. As such, you'll need to start building out your team early to ensure they can all play their part according to your timeline.
You may want to consider contacting a design-build firm that can offer a wider range of services and coordinate them in-house. Alternatively, hire a project manager with more experience in liaising with firms and individual general contractors to take over the job for you.
Begin the Project
You've got your budget sorted, your plan set out, and your contractors ready to go. Finally, it's time to get going with your renovation. Now, this stage will look different for everyone, depending on the scale of their plan. As a general rule, all renovation projects should start with necessary repair works.
Say, for example, that your property is prone to flooding or has been in the past. Suppose you don't put the appropriate measures in place to fix any problems now or prevent them from happening again. In this case, all the hard work you put into your renovation could easily be undone by one unexpectedly rainy day.
Once you've completed any repairs, you can start making magic happen. Whether you're ripping out old units, adding fresh coats of paint or picking new systems and appliances, this is the point at which things really start coming together.
The Right Approach to Apartment Renovation
Renovating an apartment is such a worthwhile endeavor, but it can also be very time-consuming and expensive. To make sure you don't waste any additional time, money, or important resources, follow the above tips. They'll give you a great foundation on which to build out your perfect apartment.
For informational purposes only. Always consult with a licensed real estate professional before proceeding with any real estate transaction.