2nd Trailhead Lodge Steamboat Condo Auction has been announced
Posted by Erik Ramstad on Wednesday, November 14, 2012 at 10:19 AM
By Erik Ramstad / November 14, 2012
Comment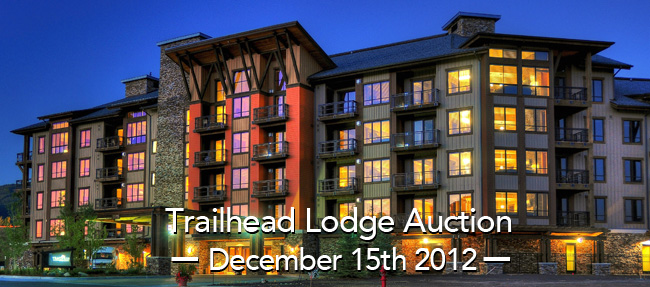 Update: Trailhead Lodge Steamboat - How are things one year after the auctions?
It was announced this morning that there will be an Auction for the remaining Luxury Condos at Trailhead Lodge in Wild Horse Meadows.  It is scheduled for Saturday December 15th at 1pm in Steamboat Springs.  This is a great plan that will help this project move forward and will be a good opportunity for people looking for a deal on a condo in Wild Horse Meadows Steamboat.  I'll add more later, but I think this is the right thing for this property and I was happy with how the auction was handled last time by Kennedy Wilson.  My concern last time was that the owners may not have recognized the values of the condos given the number they had left and may not have the proper reserve prices as a result. I was very close on my price predictions last time, I just didn't think they would accept them since they had paid such a premium for them.  
  This time around I don't have that concern, so if you are interested it's now a matter of learning about the Trailhead Lodge Condos that are being auctioned and our market so you can decide if they make sense for you.  I will give you the insights you need to see if a condo in Trailhead Lodge is a fit for you, what the likely path forward is once they have sold, and anything else you would like to know.  My goal is to give you the insights you need to make a great decision and use my knowledge of the auction process to help you if you choose to participate in the auction. 
  Check back for more and call me for additional info.  I will work with a limited number of people so now is a good time to see if you like my approach.  I have the info and insights into this auction to help you make a good choice based on what is happening in our market now. Call me at 970-819-6930 or email [email protected]  It doesn't cost anything extra to hire me as your broker but I will help you make a much more informed decision then navigate the auction strategically if you choose to.
Wildhorse Meadows Images