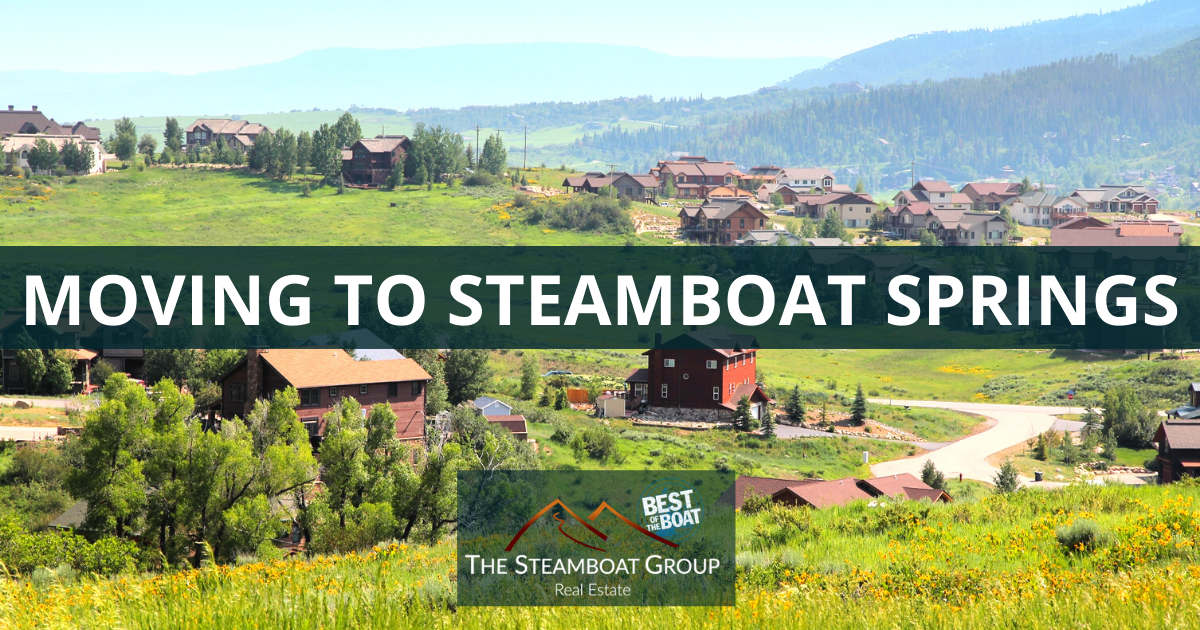 Moving to Steamboat Springs: Steamboat Springs, CO Relocation & Homebuyer Guide
For those who want to live in a close-knit community that emotes a small-town attitude while maintaining a big city vibe, Steamboat Springs is the place to be. No matter what time of year is in season, this mountain town has a welcoming environment and an array of entertaining activities for fun and excitement. While there are plenty of indoor activities, it's the great outdoors and all that it offers that makes the town stand out from the crowd. Just a few activities include hiking mountain trails, biking, tubing, camping, rafting, zip lining, kayaking, and snow skiing. All around, there are plenty of things to do in Steamboat Springs.
Steamboat Springs offers well-planned neighborhoods, easy access to highways, and public transportation, which keep residents happy and connected. The following information covers everything that new residents should know about moving to Steamboat Springs, from its cost of living to its climate and more.
Steamboat Springs Cost of Living
Before relocating to an area, knowing the cost of living beforehand eliminates the guesswork and any surprises that new residents may experience regarding the cost of the area. The index uses 100 to denote the national average. Ratings over 100 mean the city is more expensive than the national average; under 100 means the city is less expensive than the national average. Steamboat Springs rates less than 100 when it comes to the cost of transportation (free bus service) and utilities. Grocery costs run a little higher at 105.4, and medical costs are indexed at 111.4. Compared to the national average, housing in Steamboat Springs is higher, with an overall index rating of 144.8. Based on the 2020 cost of living index, the median home cost in Steamboat Springs is $594,200.
Rental costs for Steamboat Springs vary widely depending on the size of the home, its location, and the features and amenities of the studio, apartment, condo, townhouse, or home. For example, a one-, two-, or three-bedroom apartment can range in rent prices from $550 to $7,500. The housing median rent cost is $1,050, but like the rental prices for apartments, the monthly cost will vary based on location, square footage, and whether the home is designed for budget-minded residents or those interested in living in a luxury dwelling.
Steamboat Springs Job Market
As the population in Steamboat Springs has increased consistently in the past 20 years, so, too, have the job opportunities. Many industries with a variety of goods and services are represented with employment opportunities in a choice of job types. A few examples of the largest employers in the county include:
Companies with headquarters in Steamboat Springs include the Steamboat Ski & Resort Corporation, The Creek Company, Moots Cycles, Point6, Honey Stinger, Hog Island Boat Works, Hala Gear, Big Agnes, Talon Grips, SmartWool, and Spiffy Dog.
Popular Industries in the Area
With the area's diverse landscape, growth in population, natural resources, and points of interest and things to do, Steamboat Springs and the surrounding area is home to many thriving and community supportive industries.
Tourism - access to area ski resorts make Steamboat Springs a prime destination for winter activities for tourists.
Outdoor recreation equipment - because of the city's popularity as a resource for outdoor recreation, many companies test, produce, and market a variety of outdoor gear and accessories from bikes to tents.
Regional health care - the UCHealth Yampa Valley Medical Center is a major regional healthcare center providing over 30 specialties to over 50,000 outpatients annually in northwest Colorado.
Energy and mining - Routt County has many sources of energy, which include coal, hydro, oil, and solar, which play an important role in the county's economy. Since 1866, mining, production, and resource extraction have continued to be a vital source of employment in the county.
Construction - the construction industry has been a consistent source of employment for locals in Steamboat Springs for decades, according to the president of the Yampa Valley Construction Trades Association.
Property management - because Steamboat Springs is a vacation destination, the need for accommodations occurs year-round. A property management company, such as the Resort Group, manages over 5,000 individual properties and more than 90 commercial and homeowners' associations, resulting in employment opportunities for local residents.
Things to Do in Steamboat Springs
Steamboat Springs has many benefits for its residents. One of these benefits that continues to make the city a popular home base is its many available activities. From excursions and adventures in the great outdoors to palate-pleasing menus and a vibrant nightlife, there's plenty to see and do year-round for all ages.
Outdoor Activities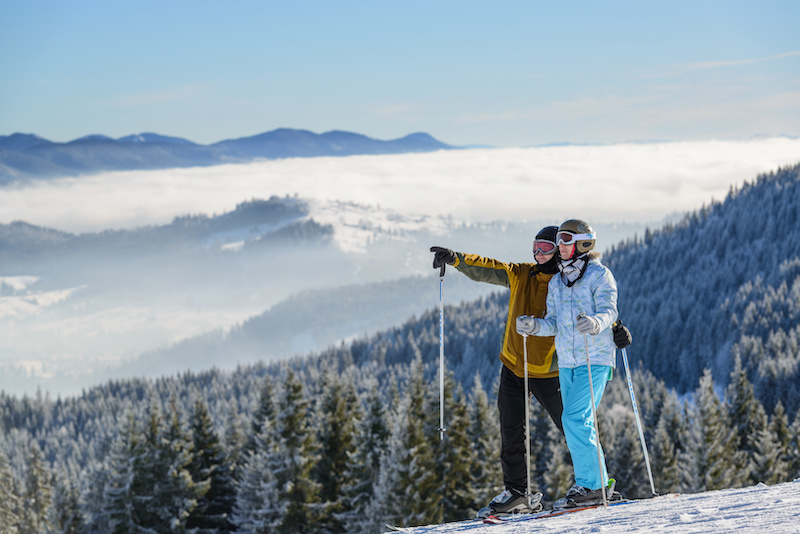 The Steamboat Springs landscape offers something for everyone to enjoy, from skiing and snowboarding to canoeing and hiking. For scenic trails to explore, Medicine Bow-Routt National Forests is less than an hour away from the city. At Yampa River Botanic Park, from early spring to the first snow, buds, blossoms, and brilliant colors create a relaxing environment for leisurely strolls. Residents can take a walk or ride a bike over the wetlands on the Rotary Park Board Walk. Along the way, they can watch Kingfishers and Osprey catching fish in the river. Residents can also plan a day of wildlife viewing, kayaking, picnicking, boating, and cross-country skiing at Pearl Lake, just 40 minutes from Steamboat Springs.
Restaurants, Breweries, and Bars
Steamboat Springs offers a variety of menus to please individual palates. Several restaurants located along Lincoln Avenue include Louisiana Lindsy's, Tahk Omakase Sushi, Winona's Restaurant, Marcia and Joe's Kitchen, Mazzola's Italian Restaurant, Salt and Lime, and Table 79 Foodbar. Breweries abound in town offering flavorful libations. People can enjoy craft brews at Storm Peak Brewing Company, Butcherknife Brewing Company, Mountain Tap Brewery, Steamboat BrauHaus, and Mahogany Ridge Brewery and Grill. For a night out socializing with friends at happy hour, people should consider Double Diamonds Bar, McKnights Irish Pub, or Aurum Food and Wine. They can also enjoy hand-crafted libations at Storm Peak Brewing Company and Steamboat Whiskey Company.
Nightlife
When a night on the town with live music, dancing, big-screen TVs for watching sports, pool, and games is the plan for the evening, Steamboat Springs has plenty of entertaining destinations for a great night of fun. For live music and showing off dance moves, stop by Schmiggity's Live Music and Dance Bar and the Old Town Pub and Restaurant. Watch gaming action on the multiple TVs at Dude and Dan's Bar and Grill and The Tap House. For more live music plus outside patio seating, enjoy the view at Rex's American Grill and Bar.
Steamboat Springs Climate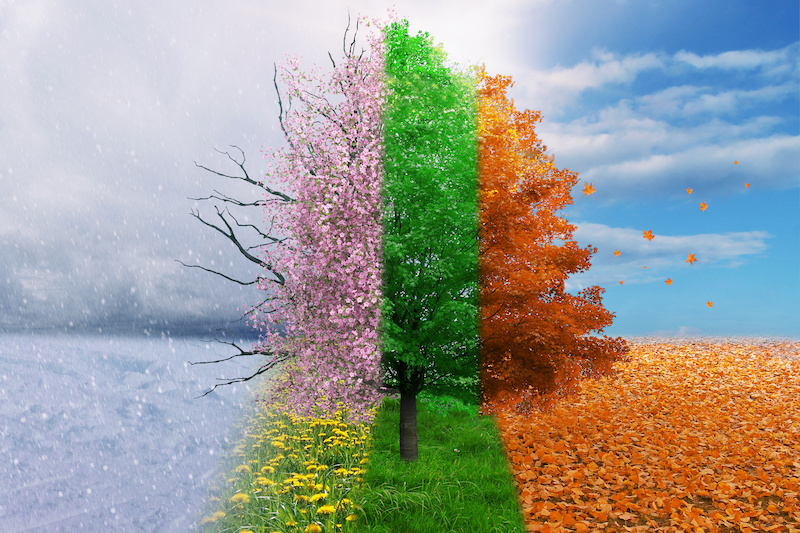 The climate in Steamboat Springs is diverse, which means each season offers things to do and places to go. Overall, summer provides warm, dry weather with mostly clear skies. During the winter, residents can expect snow and freezing temperatures accompanied by cloudy skies. The warm season goes from June 3 to September 16, with 70 degrees as the average high. The coldest months run from November 21 to February 29, with the average temperature being 38 degrees. In January, temperatures can fall to below zero.
The rainy season goes from April 12 to October 30. Snow is most prevalent from November 3 to March 6. The most desirable months for enjoying warm weather with clear skies and no rain for outdoor excursions run from the latter part of June through the middle of August. Temperatures during this time range between 65 degrees and 80 degrees.
For skiing enthusiasts, December through March has snow, sleet, ice, and low temperatures ranging from the 20s to the 40s. During April and May, skiing is still available through mid-April, with temperatures ranging from 50 degrees to 60 degrees. The fall season runs from September to November, with 30 degrees to 70 degrees being the range. October is the time for the changing of the leaves.
Steamboat Springs Traffic
Like any other busy city, Steamboat Springs has its share of traffic—especially during the peak months of June, July, and August. During the winter months, the area is abuzz with skiing enthusiasts, rental cars, taxis, shuttles, and the free bus service transporting tourists and residents to area resorts. During the warm months when tourists have arrived to enjoy the great outdoors, residents can expect more cars heading into the city, as well as people driving through downtown heading to area attractions. Several of the major streets in the city include Main Street, Lincoln Avenue, and the area from 3rd Street to 13th Street, U.S. 40, Howelsen Parkway, Oak Street, Pine Street, Ash Creek Falls Road, and East Maple Street.
When parking is needed in the city, there are two lots less than 10 minutes from Steamboat Springs. These are the Meadows Parking Lot on Bangtail Way and the Upper Knoll Lot on Mt. Werner Circle.
Drive time is always an important factor to consider when commuting. An example is the Steamboat Ski Resort is 9 minutes from the city. If a day trip to Denver or Boulder is anticipated, plan on a little less than four hours via I-70 and U.S. 40 to make the trip.
Alternative Routes
Depending on whether traveling to or from Steamboat Springs from the surrounding cities, there are alternate routes to take, which can depend on the time of year, road conditions, and heavy traffic. One of the most popular drive times is from Denver to Steamboat Springs for tourists or residents heading home from a vacation. A trip from Denver back to Steamboat Springs has several options. The first is for drivers to take U.S. 40 over Berthoud Pass and on through Winter Park heading to Steamboat by taking Rabbit Ears Pass.
A second option is taking I-70 to SR9 over Rabbit Ears Pass. Drivers can take I-70 West to Grand Junction, then exit 205 to CO-9 heading to Silverthorne 38 miles away. Then, they can take another left onto U.S. 40 West for 40 miles into Steamboat Springs.
If coming back to the city from Aspen, drivers can access CO-82 W for 40 miles, then take the ramp to Denver and merge onto I-70 E for another 40 miles. They must exit at 157 to access CO-131, which heads towards Steamboat Springs. After that, drivers must make a left onto CO-131 N, another left onto U.S. 6 W, a right back onto CO-131 N for 69 miles, then a left onto U.S. 40 W for a short 4-mile drive into Steamboat Springs.
Public Transportation in Steamboat Springs
Getting around Steamboat Springs is easy with its public transportation options. For a ride to points throughout the city, the Steamboat Springs Transit (SST) system can get residents where they want to go in comfort. SST provides transit buses, regional buses, and a paratransit shuttle year-round. Multiple routes are available around town during the summer. During the winter, buses run fixed routes in the city, downtown, and the ski resort.
Another public transportation option is Go Alpine, which runs a shuttle from the Denver and Hayden airports to Steamboat Springs and offers limousines and private vehicles for special events. With current rates starting at $4 for each person plus an additional $2 for each mile, Go Alpine also provides taxi service available 24 hours a day. If a rental car is preferred, Avis, Budget, Hertz, and National Car Rental are available at both the Denver and Hayden airports. Vehicle rentals average around $45 to $60 per day.
Steamboat Springs Schools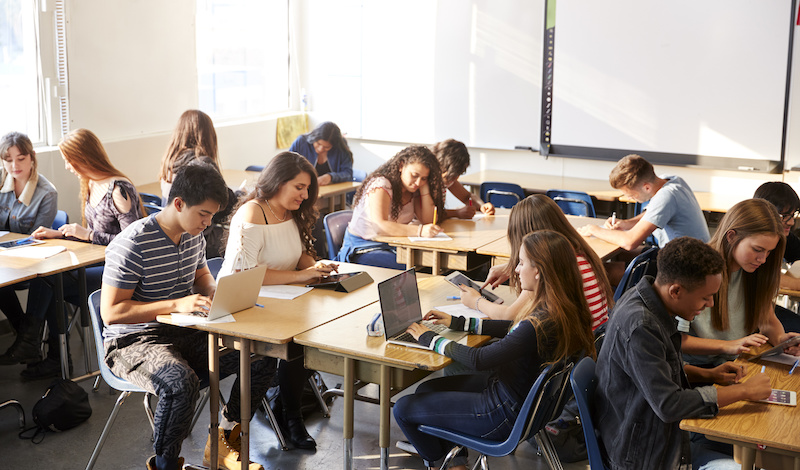 In Steamboat Springs, residents have a wide variety of choices when it comes to schools. The city has a total of 26 facilities, which include preschool, elementary, middle, and high schools, private, public district, and charter schools, and accessibility to area colleges. The city is served by the Steamboat Springs Re-2 School District. Schools include Strawberry Park Elementary and Soda Creek Elementary, Steamboat Springs Middle School, and Steamboat Springs High School.
For younger students, children have access to the public Mountain Village Montessori Charter School for PK-6, and Steamboat Springs Early Childhood Center for PK. Private establishments are available such as Holy Name Pre-School for PK and K, Perry Mansfield PRFRG Arts School, Yampa Valley Montessori Education for PK and K, and Christian Heritage School. For those seeking a degree, residents have access to Colorado Mountain College, in addition to Regis University at CMC, which offers more than 130 programs and degrees located on Lincoln Avenue and 6th Street.
Making Steamboat Springs Home
Overall, Steamboat Springs offers residents a small-town atmosphere that is big on community benefits. As one of Colorado's most desirable locations, the city has much to offer those making the move to a new location. Residents have access to ample opportunities in career choices due to thriving businesses, comfortable housing in well-planned neighborhoods, a school system for all ages, and plenty of indoor and outdoor activities to provide everything needed for a quality way of life. To find your dream home in Steamboat Springs, contact The Steamboat Group with Steamboat Springs Real Estate at 970-879-0879 to get expert assistance every step of the way.