Meet The Steamboat Group - Jon Wade
Broker/Owner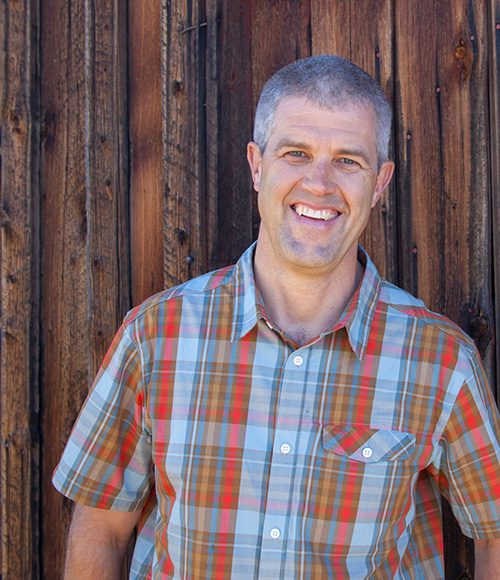 Jon and his wife Wendy followed their dream and moved to Steamboat to raise their kids. Jon began his career in real estate in 2005 and loves being a part of a business where he can help people achieve their dream of living the Steamboat lifestyle. He has a genuine interest in your goals, excels at negotiation, marketing and finding solutions to deliver you superior results. Jon is unique within the Steamboat real estate community due to his 16 years of experience working at Hewlett Packard on business strategy, finance and marketing, plus working with five start-up businesses.
Jon has developed an invaluable network of people around town that helps him know the inside story, look out for your interests, and see opportunities sooner. He is part of a real estate network where he gets to share some of the best practices with some of the best brokers around the world. Jon is currently active on the Education Fund Board and has a passion for raising money for our local non-profits.
Jon has been quoted in the WSJ, Denver Post, Colorado Sun, and the Steamboat Pilot.
10/13/22 - The Wall Street Journal - U.S. Ski Resorts Pursue Extensive Expansions, Giving Local Home Prices a Major Lift
9/30/22 - The Steamboat Pilot - How have STR regulations affected Steamboat's real estate market?
7/27/20 - The Colorado Sun - "The great urban exodus:" Colorado resort towns see flood of second-home buyers, burst in school enrollment
4/16/17 - The Denver Post - Real estate surge likely to follow resort ownership change at Steamboat, Winter Park
11/6/2015 - The Denver Post - Tight supply, high demand make resort-town workers scramble for homes
2/15/13 - The Denver Post - Steamboat Springs homes priced below luxury market going fast
---
Phone: (970) 819-6930
---
Email: [email protected]
---
Office Address: 32 10th Street, Steamboat Springs, CO 80487
---
Mailing Address: PO Box 774018, Steamboat Springs, CO 80487
---
In December we sold our condo through the Steamboat Group. Jon, Derek and Martha were immensely helpful and even used their own attorneys to resolve some glitches which we encountered. They were on top of the situation, made excellent suggestions to prepare the condo for market and sold the it within a short time for a very fair price.
Thirteen years ago we bought the condo through Jon. Because we live out of state, Jon went the extra mile to find exactly what we were looking for. He sent numerous photos and walk through videos of available properties to make our decision as easy and efficient as possible.
I would highly recommend Jon and his team.
Detlef Gerlach
I'll admit I was a challenge. I wanted a much higher price than the last sale, personal attention, and didn't want to any further negotiations after the contract. Jon Wade listened to my goals, educated me on the market, found a way to position my home for more value, showed it off in a 3D tour, and prepped each agent. In the end Jon and his team got me $70K more than the recent sale of a nicer more upgraded neighbor's place, and was able to keep further negotiations for inspection items to a minimum. Jon's team gave me much better service than my last agent in, Steamboat and made the whole process easy for me even as I traveled most of the time. The best thing is that Jon listened and advised me instead of pushing me. Many thanks to The Steamboat
John Fell
Let's just say that working with the Steamboat Group was one of the best exchanges we have ever had! Jon Wade and Derek Hodson proved to be everything we could have ever wanted and more. We had our home listed during the Spring and Summer of 2017 with another real estate group, and watched house
after house in our area go under contract with no offers on our home. In 2018, we acquired the professional staff at the Steamboat Group to list our home, and what a different experience we had! Jon and Derek visited the home multiple times prior to listing, offering their expertise in minor updates that would allow to the home to show best. We discussed listing price, and even offered the opportunity to lower from our ideal listing price. They confidently approached the listing price talks, and met us at our ideal price and discussed up front the negotiating tactics and opportunities that they foresaw. They brought in the most professional home photographer (David) that we could have asked for. David stayed in our home for 6+ hours capturing the best angles and video walk-through! In the end, our home was under contract within a couple days after listing with a generous offer that left us feeling abundant and so grateful. Derek and Jon negotiated brilliantly through the due-diligence process, and we left the home selling process feeling cared for and very satisfied. The Steamboat Group is the BEST real estate agency in Routt County! Without hesitation, we would recommend them to anyone. If the time comes to move back to Steamboat, Jon and his team will be our first phone call!
zuser20170407082314054
I worked with Jon Wade to purchase a garage adjacent to the Steamboat Airport. It wasn't a large transaction, but he provided the service like it was. He found the best property (of 3 that were available), did a great job negotiating and handled all the closing details expertly. He stayed involved from start to finish, communicated well and promptly. He's a great guy to boot. Big thumbs up!
Tom Snitzer
Thank you to The Steamboat Group for selling my home. I appreciated your service, willingness to help a local, and finding a way to sell an off the grid home. I called Jon because a friend recommended him and I'm glad I did. He and his team provided great service and took care of me like I was selling a larger home.
Brian Baj
Jon and The Steamboat Group were fantastic every step of the way. Jon and his team exceeded my expectations. Their knowledge and execution was 1st class! Thanks for making the experience fun and easy!
Dax Mattox
Jon and Derek helped us stage our home, then positioned it in the market so we could sell it for a great price. Derek guided us through every stage of the selling process and was always communicative and helpful. We were also happy to choose The Steamboat Group because they contribute so much to
the community, and the individuals who work there are people of great honesty and integrity. My wife and I would unequivocally recommend The Steamboat Group.
John Morris
Jon Wade and The Steamboat Group did a great job of selling our condo in Steamboat Springs. Jon and his team are very professional and sold our property quickly. They were very knowledgeable about the market and it was great working with them.
Leila Duty
Jon has been an exceptional resource for us. When we started looking into the possibility of Steamboat, Jon and his team really helped us think through the advantages of Steamboat and whether it was the right fit for Brenda and me. He really provided all the perspectives without feeling any
pressure. Once we landed on Steamboat, Jon worked with us to find the right property in the right neighborhood. It was an exceptional search process with the result we could not be happier with. Jon remains a friend of the family and a friend of the Steamboat community. Jon and his team give back to the community with every closing. Jon believes in quality of experience and working toward excellence. We would recommend his team to anyone considering Steamboat.
Bob and Brenda Vruggink
Jon listed out condo in the heart of the recession and got us a great result. He listened to our goals, was responsive, used his systems to identify buyers who were actively looking in Steamboat and then reached out to each of them. We appreciated his honest advice at several points in the process.
There was a lot of inventory then so we were thankful he could sell our condo quickly to allow us to buy a townhome for our growing family.
Jane Mecz
Jon has helped us buy and sell several properties over the past seven years. Not only is Jon an excellent broker; his passion for all things Steamboat is unsurpassed, and it shows in his marketing. Most other brokers' marketing techniques are same old, same old. Jon is different - he is creative, responsive, and not afraid to "think outside the box". He is always available and very reliable. We highly recommend Jon and his group!
Michael Stern
Jon Wade and his team are my go to for any of my clients looking to move to Steamboat. Their unparalleled marketing and service is light-years ahead of their competition. No one knows the market or the area better. Whether it's the best time to buy or sell or where to get the best cup of coffee!


Jon and his team truly have your best interest in mind at every turn. Top notch marketing and negotiation skills are essential when selecting an agent to work with and Jon and his team can't be beat in both departments.



Boyd Rudy
Jon not only has incredible knowledge of the Steamboat area, when you hire him, you get his entire team. Other real estate agents I've worked with are often slow to respond but not Jon. If I reached out, either he or one of his team members responded almost immediately. Additionally, I always felt
like Jon was on my team. No matter what the challenge, he represented my interests in a way I've not seen from other real estate agents as well. He never took the easy way out when it came to negotiating with other agents and worked hard on my behalf! I have no qualms about recommend Jon and his team to anyone looking for a realtor in the Steamboat area.
Erin Walker
Jon Wade and his assistant Martha are so efficient and professional. Our property was somewhat challenging to sell and they did a super job of marketing the property and finding buyers. They went the extra mile to get the deal done! My husband Jon and I would definitely use again!
Pamela Web
I really appreciated working with Jon and his team. He was able to negotiate price issues for me as well as dealing with changes in dates effectively and efficiently. His staff were friendly and responsive as well. Thanks for making the stress of selling a house I owned for over 20 years as
painless as possible!!
Reid Maddux
The details I found to be above standard in dealing with The Steamboat Group were the following:

1.) Very professional market analysis
2.) Professional photography and the latest 3D imaging, which helps sell the property and eliminate negative showings through spot on, detailed imaging.
3.) Excellent marketing strategy to reach maximum buyer potential through search engine optimization, social media, YouTube, etc.
Dwain Carnes
Jon not only has incredible knowledge of the Steamboat area, when you hire him, you get his entire team. Other real estate agents I've worked with are often slow to respond but not Jon. If I reached out, either he or one of his team members responded almost immediately. Additionally, I always felt like Jon was on my team. No matter what the challenge, he represented my interests in a way I've not seen from other real estate agents as well. He never took the easy way out when it came to negotiating with other agents and worked hard on my behalf! I have no qualms about recommending Jon and his team to anyone looking for a realtor in the Steamboat area.
Erin Walker
Jon has helped us purchase two properties in Steamboat. Both times his service and professionalism have been exceptional. He has a good pulse on the market and his insights have helped us make solid property choices.
Jessica Speer
"Wait until the right place comes on the market," were, in my case, wise words told to me by Jon Wade, whom I quickly learned is one of the best real estate brokers in the business. Over the last year and a half Jon returned every phone call, replied to every email, and provided useful and relevant information that led to settlement this past July. Since moving here, I have heard many times, "Folks move to Steamboat because they want to be here." How could you miss when you are working with such an enthusiastic advocate and knowledgeable broker as Jon Wade and his resourceful staff at the Steamboat Realty Group?! Happy Trails!!
Molly H Shreeve
I just met with Jon and his team over the weekend. They are a great group of people. I would highly recommend you talk to Jon Wade if you are ever in the market for a property in Steamboat Springs. He really knows the market and can point you in the right direction.
Adam Ciboch
Positive:
Professionalism, Quality, Responsiveness, Value
Jon, Wendy and the entire team made for a seamless experience! They were in on every aspect of our home purchase and even helped with details that I never expected! After we arrived at our new home Jon and Wendy checked in on us and have treated us like friends, rather than clients! I would not recommend anyone else for home buying in Steamboat!
Carman Duvall
We had three offers on our property within two days of listing it and sold it within five days while we were traveling in Indonesia. That could not have been accomplished without extensive help with all of the details from Jon and his team. They dove right in and made it happen.
Jeff Tarnoff
Jon Wade and his team at The Steamboat Group have been A-M-A-Z-I-N-G with the recent sale of our house! Their expertise, knowledge, organization, and professionalism are top-notch. They took great care of us from start to finish. The pictures and video taken and created by David Dietrich were absolutely incredible. Everyone was honest and personable which helped make what is usually a stressful time actually quite pleasant. Jon's talent is reflected in the team with which he has surrounded himself. We can't thank them enough!
Scott Fahrner
Jon Wade and his team are highly recommended. If you want the local insight along with the best service, this is who you want to work with! Our experience was smooth, transparent, and fun! Jon Wade and his group will go the extra distance to find you the right place at the right price.
user36273028
When we approached Jon back in 2013 to possibly purchase a property in Steamboat Springs, we never expected to be presented with a team and agent that would wow us like he did. In a span of 3 days we were shown around the area and we purchased our beautiful town home. Jon and his team are not only real estate experts. They understand their clients, and their needs, their likes and dislikes...sometimes without even asking. He is very intuitive and generous with his time and skills. They truly are the most caring, knowledgeable, responsible group we have ever encounter. Every time we go back to Steamboat we know we have friends welcoming us back home. We would highly recommend them...always!
Daniella Simpson
Working with Jon, Wendy, and all of the team members at The Steamboat Group was a truly pleasant experience. Jon did exceptional market research to help us arrive at a fair price for our property that would also meet our personal goals for the property. The marketing plan showed the time and care that we put into the remodeling process and allowed buyers to see the effort in a well thought out presentation including a 3-D tour. The ability of Jon to believe in our product and strive for the best even though we were not a million dollar client allowed us to trust in the process and trust in The Steamboat Group.
Laura Graham
Jon was able to find the perfect buyer for our 5 bedroom townhome which was sold completely furnished. A great find for our turn key home. The buyer was not even from the states. Jon is good. He made it a simple process even though we were living out of state.
Karen Lenz
Jon Wade, in my opinion, is one of the finest realtors that I've worked with. He he very creative in getting the deal done. He, and his team, are also extremely good at putting a property in the best position to sell. That includes top notch photography, staging, and pricing advice.
zuser20170725122324801
Jon Wade helped us find the perfect home and he made the process enjoyable and very easy. We consider Jon the best realtor in Steamboat. His knowledge, professionalism and caring attitude are some of the reasons we are so happy to work with him. Jon and his team paid attention to all the details and took the worry out of buying our home. Their web site was outstanding in searching for the exact type of home in the area we wanted to live. I would highly recommend Jon and The Steamboat Group
Steve Kemp
Jon and his team really made a difference for us. He and his team were great to work with, got back to us fast and Jon negotiated a great price for us as we sold our lot. $290K vs $225K for the last sale! He called us, updated us on the shift in the market and we were able to get a much better price after he sold the one that was competing with ours.
Gary Porento
Jon did an outstanding job helping me find my new home in Colorado while I was still living in Texas. He was prepared, professional and caring. He listened and did a lot of the leg work for me so my time looking at real estate was well spent. His staff was friendly and extremely competent. I would highly recommend him.
Shannon Hopkins
Jon and his team are the best. I have had 2 buy and 2 sell opportunities, and all were flawless. Jon takes the time to know his clients, asks questions to identify their wants and needs, shows the client options, then shepherds the transaction to completion. Class operation that focuses on the people regardless of the price point. Jon is a great family man that makes you feel like family.
Brian Strandes
Jon's team was extremely helpful and supportive to my wife and I through the entire process of buying a second home in Steamboat. They arranged tours / inspections of only "right" properties. They aggressively supported our less than generous offer(s) while getting concessions from the ultimate seller beyond price. They were there and flexible with our needs and changes in direction which were frequent. They facilitated an efficient remote closing while my wife and I were touring the US on motorcycle. And most importantly they remain our friends and neighbors (in true Steamboat style) post sale.
user5788644
Jon Wade helped us sell our property very quickly. He recommended that we invest in new interior doors, trim and flooring. He also recommended a local contractor who finished the upgrades quickly, did beautiful work and charged under his estimate. This allowed us to ask a premium price and we were under contract within a few days.
David Ault
Our family worked with Jon to sell a condo that had been in our family for some time. The experience was great. Jon was extremely responsive, honest about all the circumstances surrounding the sale (we appreciate this approach), helpful in suggesting some good improvements and ultimately came through with a sale we were pleased with in short order.
Adam Fetcher
Jon was a tremendous help in our real estate search. He has a fantastic understanding of the market and worked tirelessly to assist with us finding our ideal property. I can whole heartedly recommend Jon and we are extremely happy with our experience.
Mimi Ketchbaw
Jon Wade and his team we're exactly what an overwhelmed, sleep deprived, client needed. When beginning the selling of our town home and the subsequent purchasing of a single family home was on the radar, Jon and his team set out to listen to a woman, who's husband travels over 300 days a year. 7+ months before even meeting me in person, Jon established an online relationship with me. Many late night emails were always answered in a timely manner. January 2016 rolled in like a lion, encumbered with the responsibility of taking care of a 85 year old father-in-law, (whom was diagnosed with Lewy Body Parkinson's, late stages.), an 82 year old mother-in-law and a 10 year old daughter with special needs. In addition to my husband whom is gone some 300 days a year for work. In late September 2015, I had just finished our last move back to Steamboat Springs, this was the last of 5 big moves out of state and back, additionally relocating my in laws from North Carolina to Steamboat. We underwent a rather extensive renovation, in order to profile our town homes appeal to buyers of investment properties. Guided along the way with Jon's initial expertise and then all of the follow through with the most amazing team of professionals I have ever had the pleasure of doing business with. When our townhome was shown for the first time, (never having gone live, with the official MLS listing). Jon and one of his agents identified our home as a potential for an investor whom wanted both a personal family get away as well as a property they could successfully keep rented to offset the mortgage payments. We had identified the new single family home we were interested in purchasing. We were under the gun to get the townhome sold so we could make an offer on the single family home. This all happened in one weekend. We were under contract for the sale of the townhome and had made an offer on the new single family home, within 2 days of the initial showing. The investor wanted to purchase our townhome furnished!!!! WOW! Allison Alfone was instrumental in helping me inventory 3200+ sq. FT. Allison sat with me one whole afternoon in her office on the computer and went through all artwork, furniture, linens, dishes, etc... so the new owners had an idea what they had purchased. When my husband had to make last minute travel plans out of the country the lender and her staff made all loan documents available to my husband so he could sign loan documents, and I could handle the remaining details of the closing here in Steamboat. I could not have done half of what was accomplished in just around 45 short days from beginning to end. Jon and his team always had time for me, held my hand during some of the hurdles one always encounteres in selling one home and purchasing a new one. Our entire family is grateful for the professionalism of Jon and his whole team.
Kassandra Collins
Jon and his team sold my house in 7 days!! And for the price I was asking! They were there through all the phases of the sale and made the process quite simple. You cannot go wrong with the Wade Team!
Lisa8949
My Husband and I were referred to Jon Wade by friends who had purchased a luxury property in Steamboat Springs. Though we were on a cop & nurse's budget, we got first class service from Jon and his team! Jon was readily available for showings and thorough in his market analysis. Jon was protective of our interests and budget which made the home buying process much easier that I ever imagined. Jon Wade and the Steamboat Group are friendly, fun and get the job done!
Mary Salabounis
I have lived full time in Steamboat Springs for seven years and have purchased three properties through Jon Wade and his team. Their professionalism, strong relationships with other agents and reputation within the community allow them to be the best. I always recommend Jon Wade and his team to anybody who is looking to buy or sell a home in the area.
Glenn Traylor
I have sent family members to work with Jon and his team. They have been treated with professionalism and great care. I am so impressed with Jon and his team. My family has always praised Jon for his knowlegde and ability to get them exactly what they wanted. If anyone is looking to sell or buy in Steamboat Springs, there is only one agent to call, Jon Wade!
Sam Packard
Jon is an extremely knowledgeable professional. He thoroughly knows the market, is tireless in his efforts educate my wife and I, and was a steady hand throughout the process. Jon worked with my wife and I for two years to find the right fit for us, never rushing the process. He is always prepared, patient, and persistent. Jon has deep roots in Steamboat, great contacts, and found us a property before it came on to the market. I highly recommend Jon for a buyer and seller. He is an market expert, thorough client advocate, and a gentleman. As great a realtor as Jon is , he is a better person and I feel lucky to have found him.
Brian0286
We had a great experience working with Jon. He is a respectful and knowledgeable individual, who took his time to show my family the many properties and neighbourhoods of our prospective home. He was always punctual, responsive and was prepared for any unforeseen obstacles. Jon did a splendid job during the negotiation and closing process on our behalf, and we are very pleased with his service.
Sandra Conners
Jon was very helpful and informative when it came to getting my home prepared for listing; such as selecting the best price to have the home listed, addressing issues with the prospective buyers and negotiating the sale. We had an accepted offer seven days after my house was on the market and I am positive Jon had a lot to do with this.
Clare Masilo
Jon is a fantastic agent he responded to our inquiries promptly and adequately. He outlined the process clearly and assisted us throughout our entire transaction. He was responsive, in-depth and highly professional. With his help, we were able to purchase our home in a timely and effective manner.
Emilia Roberts
Jon was terrific...he was our eyes and ears, a good advisor, patient, and professional. I cannot say enough about Jon. I typically do NOT work with agents, and have bought and sold quite a number of properties. I needed and agend in Steamboat, as I don't reside there, and was pleased to work with him. I would recommend him highly to anyone.
Brian Simmons
John has been instrumental in helping us find and purchase two properties in Steamboat Spring, Colorado. He is almost more consultant and facilitator rather than broker - that is to say, he helped us shape our thinking about what we wanted, helped us sort the options, and helped facilitate transactions in an unfamiliar market that were ultimately exactly right for us. In both the land purchase and the condo purchase, he demonstrated not only deep local market insights, but the transactions themselves were flawless (he's really good at keeping the negotiations steady and productive).

All in all, the best real estate agent i've ever worked with.
Paul Boulanger
I think the key to a great real estate agent is local market knowledge, trustworthiness, and obviously someone who is friendly and you can easily work with on finding the right piece of real estate. Jon Wade demonstrates all of these attributes.
Lastly, I appreciated Jon's connection to modern technology. He has the right MLS tools at his fingertips to understand the history of each property and he utilizes e-contract tools (you can sign contracts on your iPhone or laptop without faxing) to make the process easy and painless. I'd highly recommend Jon for your Steamboat real estate needs.
Kip Price
I was referred to John by a friend and he could not have been more helpful in giving me advise about the market and taking the time to show me the full range of properties on the market. A true professional
User3450168
Jon did an excellent job in finding us a vacation condo that met our personal needs while providing best value for the dollar. He is extremely knowledgable of the local real estate market and was able to provide valuable insight into the current and historic vacation rental market conditions in the Steamboat area. Jon was great at negotiating the best price for the unit we purchased. The entire buying process went very smoothly and we closed on schedule. Jon put us in contact with a great mortgage broker at Wells-Fargo (Lynn Reiff) as well as a great home inspector. The closing went smoothly as well. In summary, we highly recommend using Jon Wade for any of your real estate purchases on the Steamboat Springs area.
Richard Adams
Jon was a perfect real estate agent for us. He knows the market, he knows how to negotiate the final deal, he is patient (we started looking at Steamboat in 2007 and finally purchased in 2013), and he is overall delightful to work with. We do not live in Steamboat and we were looking for a vacation property that our family could use and a unit that generated decent rental income. Jon was extremely helpful in both giving us guidance that met our personal needs plus the economics made sense from a rental perspective. And as an added bonus, Jon is passionate about Steamboat and all the local amenities. Many times since we purchased our unit, he has provided us with great local recommendations.
User7832305
Jon exceeded all of our expectations while purchasing our 1st home in Steamboat Springs. Patience must be in his "job description" as I am sure we viewed a much higher number than the average buyer. This was due to the fact we were undecided as to city vs country living. Jon was able to guide us through the decision process by providing all requested information in a timely manner. The final outcome is one that we have never regretted - a beautiful country home on 49 acres! Thank You Jon!
User14755254
I have worked with Jon and his team on several transactions and have referred a number of others as well since 2002. He is a remarkable individual and with impeccable honor and values! Jon and his team truly care about their clients and are focused on helping them reach their specific and very individual goals. His knowledge and passion for his profession and of the Steamboat area are unmatched. His ability to be successful for his clients even during the past recession still amazes me. As in my health care profession, the best referrals don't come from magazines or the Internet, they come from other clients through trusting, caring and sustained relationships. I recommend Jon and his team on a regular basis and without ANY reservation!
Michael Sudit
Jon was awesome to work with. He is super knowledgable and helpful. Knowing the ins and outs of Steamboat, is for sure one of Jon's strengths. He was also very laid back and had a non-pressure attitude while looking at properties but really went to bat for us during negotiations. I would highly recommend Jon as a realtor!
User32738113
I have bought property in Steamboat Springs and did this with Jon and his group. He is excellent with detailed knowledge of the complete gambit of properties available from undeveloped land to a studio condo. He knows the current status of the properties as well as the history and trends. He is not high pressured at all and wants you to have all the information and time to decide what is right for you. The negotiation and transaction process was easy and flawless. He is a pleasure to work with and I would highly recommend Jon for any real estate needs you may have.
User08976119
Jon helped us purchase two properties in Steamboat. Both times his service and professionalism have been exceptional. He has a good pulse on the market and his insights have helped us make solid property choices.
User8442991
Jon is one of the best real estate agents I have ever worked with. After buying property in Fort Collins, my agent recommended me to Jon as he thought "Jon is the right fit." He was completely correct. Jon did everything possible to help my partner and I get the condo we wanted, and we couldn't
be happier
Carl Beach
We met Jon via mutual friends, and immediately knew that he was the realtor for us. Jon is extremely knowledgeable and always seems to know what is going on in the area of Steamboat. We love working with him because he is extremely patient and never rushes or pushes for decision making. We have
made two real estate purchases in Steamboat using Jon, and best of all made a life long friend
User9247537
Jon was referred to us by a friend about six years ago. He helped us find our first home in Steamboat, and since that time Jon has represented us in three additional transactions. Being in the commercial real estate business, I understand the pressures and reputation that some members of the real
estate community can face. In this regard, I would classify Jon as the rebel! He is one of the first agents I have ever dealt with that truly is not affected by the amount of time he spends with us; his genuine concern for helping us find the right place has always been his top priority. He's always immediately available to show us properties we've researched, even when we both know they aren't right but need to be seen to help us narrow down to what IS right. I can't say if he knows the market better than anyone else, but I can say he knows his market, and he's not afraid to tell us the truth, even if it means we shouldn't consider a property in which we might otherwise have been interested. He's also very connected within the community, so he always has the latest information on community development. And, to top it all off, he's just a genuinely good guy with lots of passion for Steamboat!
M. Stern
Jon is by far the best realtor in Steamboat Springs. Always willing to go the extra mile he helped us find our dream property. Jon is someone who just gets it. He asks the right questions to get the answers. He knows the area well and is well connected in town. We wouldn't use anyone else.
User 50907457
I was fairly familiar with the Steamboat Area market, but was really keen at finding an exceptional property at a great price. I chose Jon because he not only knows the market inside and out, but more because he is completely trustworthy and straightforward. He was far less concerned about
"making the sale" than he was about making sure that I got exactly what I wanted and that what I wanted had no unseen issues. He found a once in a lifetime opportunity where we able to purchase a superb property in an ideal location for a price we still cannot believe. I can say unequivocally that this has positively changed not only our families but our relatives as well in such a positive way. I have no hesitation recommending this honest, sincere, smart, and hard working realtor.
User88438195
I was fairly familiar with the Steamboat Area market, but was really keen at finding an exceptional property at a great price. I chose Jon because he not only knows the market inside and out, but more because he is completely trustworthy and straightforward. He was far less concerned about
"making the sale" than he was about making sure that I got exactly what I wanted and that what I wanted had no unseen issues. He found a once in a lifetime opportunity where we able to purchase a superb property in an ideal location for a price we still cannot believe. I can say unequivocally that this has positively changed not only our families but our relatives as well in such a positive way. I have no hesitation recommending this honest, sincere, smart, and hard working realtor.
User 28927317
We have purchased two homes and sold one through The Steamboat Group. Jon is a pleasure to work with because he knows Steamboat and understands why people want to live there. Couldn't have had a better experience.
User0108470
Jon proved to be invaluable in assisting us with the purchase of our new home. His understanding of the market and our needs helped us quickly find the right home and not only negotiate a great price but work though the details of the buying process. Jon's high level of professionalism combined
with a sincere desire to help us get the best deal possible made it easy to trust he had our best interests in mind from the minute we first began to work with him. He stands head and shoulders above other realtors we have talked with and I would highly recommend him.
Chip Raches
Jon and his team were attentive, professional, and kind and made our tricky transaction happen when it counted! Thank you Steamboat Group! We would work with you again in a second.
Alison Chadbourne
Jon and his team have been an absolute dream to deal with. We had a client that had to sell an inherited property in Steamboat. They were very disillusioned with the agents they had spoken to. I let them know they hadn't talked to the right one yet because I have known Jon for years. They called me after their 'virtual' meeting and were just ecstatic. I now look like the hero when reality is I just made certain they talked to the most knowledgable person in real estate in Steamboat!!! You guys are awesome and I want to thank you from the bottom of my heart for taking care of Ray and Sandy.
Amy Kite
The Steamboat Group is wonderful to work with. True professionals that get the job done whether you're buying or selling-. They recently sold our home and helped us find our new one. They simply are the best.
Beth Dressel
Jon and his team of real estate experts made selling our home in Steamboat Springs a seamless process. Everyone involved with the Steamboat Group was well versed in the real estate market. Jon took the time to understand our needs upfront and provided guidance and oversight throughout the selling process. I would most definitely recommend The Steamboat Group to anyone looking to buy or sell."
A. Crocker
The Steamboat Group did a wonderful job helping us find our dream mountain home! Jon Wade helped us understand the unique market conditions that exist in Steamboat. Due to the pandemic we were unable to visit and tour homes in person, but our agent Jon was able to do video walk-through tours for us at several homes. We had a very specific list of "wants" and they quickly introduced us to any new listings that came on the market that met our needs. We found a great home that met our needs in our desired location. The Steamboat Group helped us both negotiate and close on our home from afar in a short period of time. After closing, they have continued to support us by welcoming us to the community and helping us find contractors and service providers in Steamboat. I would not hesitate to use their company again to buy or sell a home! They are friendly, genuine and hands-on with their clients. We were also impressed with how involved they are with the Steamboat community and local philanthropic efforts. Thanks Jon and Wendy!
Melissa Orders
I can't speak highly enough of Jon Wade as our real estate agent. His professionalism, knowledge, honesty, integrity and hard work ethics are very much appreciated and respected. He is detail oriented, honest, good with people and has a knack for making everyone of comfortable during a stressful time of buying and selling.
Jodi Okun
I was referred to the Steamboat Group through a friend, and cannot be more pleased with the results. They found the perfect home at a reasonable price, in spite of a challenging market for buyers. I had never shopped for a second home, and was worried about to handle the transaction remotely. Fortunately, Jon Wade and his team are exceptional, making the entire process low-stress and quite pleasant. Further, Jon is generous with his time and treasure, donating both to make Steamboat Springs an even better place to live. The Steamboat Group is first class!
Nate Orders
Having worked with many brokers over the years, we couldn't ask for anything more than what Jon Wade brings. He helped us find the perfect house (after a long search), held our hand through the whole process, and helped alleviate the worry and uncertainty that's inevitable in such a huge decision. Most of all we appreciated his directness and honesty; we always felt like he was putting our needs above his commission.
David Rea
When we made the decision to sell our second home in Steamboat Springs, we chose the Steamboat Group to represent us as they are "hands down" the best real estate firm in Steamboat. Jon and Martha were professional, knowledgeable and responsive...exactly what you want in real estate professionals. The value that we received for our home was far and above what we planned and it is attributable to their expertise in navigating the current marketplace. We have bought and sold many properties and have high expectations of realtors and they absolutely were up to the task. Should we decide to purchase in the Steamboat area in the future, we would absolutely use The Steamboat Group and absolutely recommend them to anyone looking to purchase or sell real estate in the Steamboat area.
Lorna Gunnerson
Jon has helped us purchase multiple properties in Steamboat. Every time his team's service and professionalism has been exceptional. He has a pulse on the market and his insights have helped us make solid property choices. Highly recommend!
Jessica Speer
The Steamboat group helped us facilitate the purchase and sale of homes in Steamboat. We appreciated their willingness to communicate at all hours of the day, given our multiple time zones throughout the transaction.
Maggie Hagen
Jon Wade and the Steamboat Group recently assisted us with a simultaneous sale and purchase. We wouldn't have been able ot make it happen without their time and care. Martha went above and beyond to correspond with us as we were located in many different time zones throughout the sale and purchase. Jon Wade is a long standing member of the community who also gives back in many ways. We appreciated their help through the process. We felt good about supporting this local business.
John H
Jon Wade is fantastic. This market is so competitive it can be frustrating and overwhelming, but Jon made buying our dream home happen. He is experienced and has great connections and really looks out for his clients.
Lisa Price
Jon and his team made the sale of our Herbage Townhome in Steamboat seamless and informed us each step of the way!! Their knowledge of the market is second to none.
Greg Smith
Jon and his co-listing agent Brian did a fantastic job marketing and selling our home in the Eagleridge townhome section of Steamboat Springs. They understand the local Steamboat market and the nuances of the Eagleridge community. Jon walked us through the contract and carefully answered all our questions about it and the entire sales process. He has a deep knowledge of what a seller can expect throughout the process. Our home garnered 2 offers over the list price within 48 hours of being listed for sale. He and his team pin-pointed the sweet spot in price to generate the most buyer interest. Jon was also very patient with us. We listed our home with him in 2015 and it did not sell for the price we desired. He was never pushy and agreed to list it again this year. Our home sold for more than we expected in record time with his trusted advice.
Tania Hosmer
Brian, Jon, and Martha were all super friendly and helpful when they helped us sell our condo. The whole group went over and above expectations with their energy and enthusiasm. Our place went on market within a week of our call, the photos and video were so professional, and we accepted an offer a week later. I always got an immediate return call when I had questions about closing, and closing went seamlessly. Highly recommended!!
Mary Moreno
Jon Wade and the Steamboat Group did a fantastic job listing, marketing and selling our townhome in Steamboat. They were attentive, and prompt in answering any questions we had. They went above and beyond in helping us resolve any issues after inspection, especially since we were out of town. Would highly recommend them for your realtor needs.
Anne Wenaas