Meet the Team - Jon Kowalsky
Managing Broker/Buyers Agent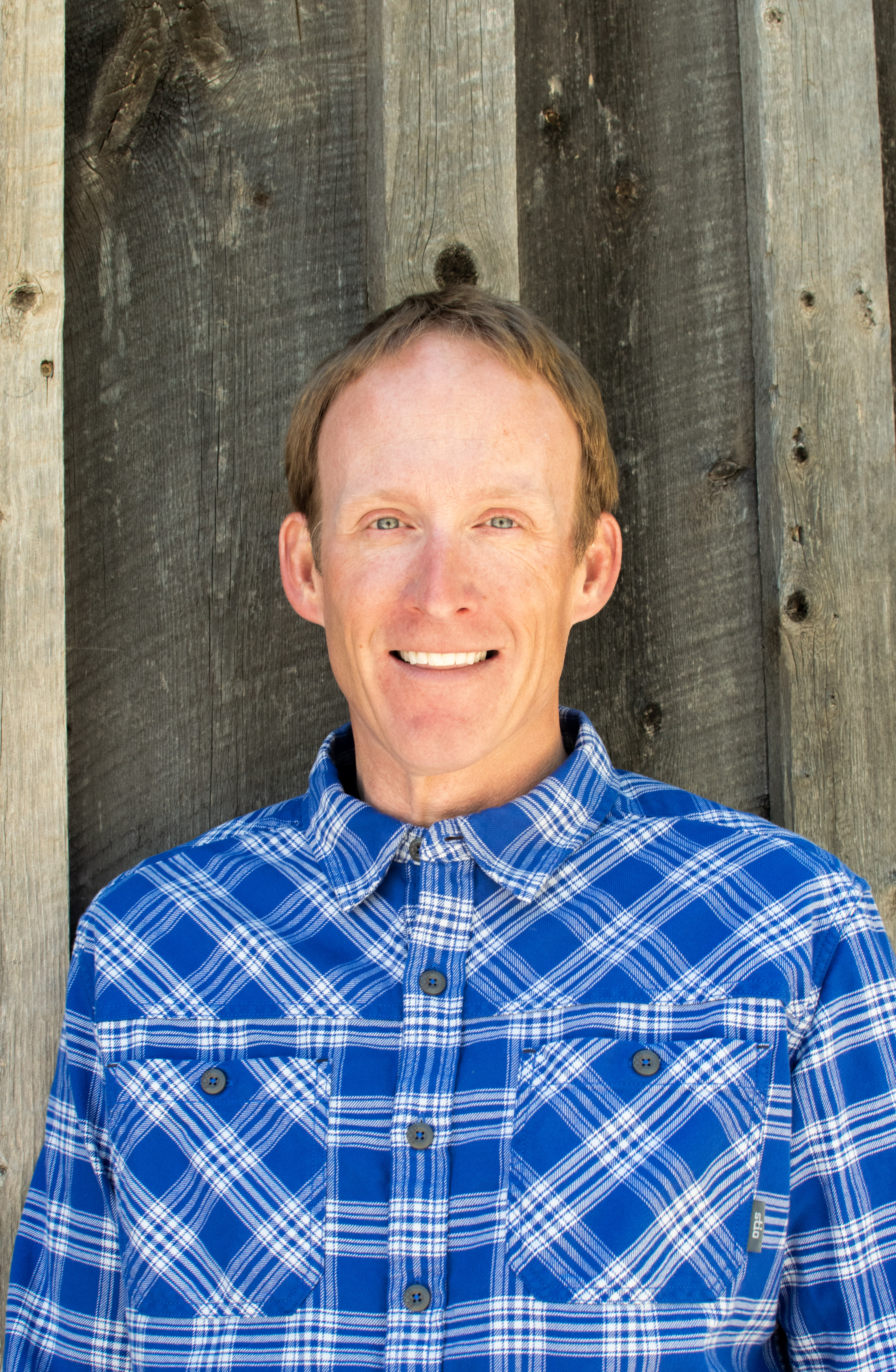 Jon Kowalsky (who also goes by JK) grew up in Minnesota, graduated from The University of Iowa, and has been a permanent resident of Steamboat since 1998. He (as with many Steamboat residents) was only planning to spend ski season here, but when the snow melted it became clear that this was the place to be. He has been involved with real estate and property management since his arrival in Steamboat. He began his real estate career in 2001 with the intention of building a strong foundation to better serve his clients and their goals.
Like most of us, JK moved here to ski, but cycling is his #1 passion. No matter what time of year, he can be found on his bike. He is the Race Director for The Bear Endurance Cycling Series in Steamboat — www.thebearendurance.com. If he's not working closely with his clients, you'll find him out on the bike somewhere, at the family ranch in Wyoming, or at home with Julie and their Chocolate Lab "Biscuit."
Knowledgeable, resourceful, timely, connected, and professional... JK strives to be all of these on a daily basis.
---
Phone: (970) 846-3565
---
Email: [email protected]
---
Office Address: 32 10th Street, Steamboat Springs, CO 80487
---
Mailing Address: PO Box 774018, Steamboat Springs, CO 80487
---
We worked with Jon Kowalsky and he was phenomenal! Jon didn't just treat us as another real estate transaction, but truly had all of our best interests at heart. He knew what we wanted and always made sure to check in even about the smallest detail. He was always willing to help and answer any
question, no matter how small or seemingly silly. He was always quick to reply and always let us know that if we needed more clarification to not hesitate to ask. His established connections with other agents and various professionals in the community certainly helped as well. The whole experience from start to finish felt very personal, yet still professional. We never once doubted that everything was being taken care of and that everything was going smoothly - and it was. Thank you
Emily Beraducci
Jon K helped me find my new primary residence in Steamboat. He got me an early preview of the home I ended up buying, before it came on market (which I understand took some effort to get). He's easy going and fun to roam around with. All aspects of the process were handled professionally. Perfect
really. Highly recommended.
Erik Larson
We worked with Jon Kowalsky. He knows the local market inside and out, and was super responsive and thorough through the negotiation and closing process. On top of that, he was fun to work with. Highly would recommend the Steamboat Group for their professionalism and local market knowledge.
Drew Medlock
We worked with Jon Kowalsky, one of the members of the group. We can not possibly say enough great things about Jon. He took us on numerous house-hunting marathons (with our kids) and they were always fun and helpful. The kids felt like they were on HGTV. Jon was patient and thoughtful in our search and ultimately helped us find the perfect place for us. I have already recommended Jon to friends and would easily do so again.
Bill Bedsworth
We used Jon Kowalsky when we purchased our home in Steamboat and it was a great experience. Everything went smoothly, Jon was on top of everything. Most of the transaction was done remotely and Jon was great to work with and always available for questions, concerns, and kept the process moving.
Daryl Olander
Jon Kowalsky helped us find our perfect mountain home above Steamboat Lake. They made the negotiating and closing process very easy. They also helped us with finding local contractors for painting and electrical work. They were very responsive to questions we had about the house after closing.
Dave Chenoweth
I have worked some with Jon Wade and more extensively with Jon Kowalsky of the Steamboat Group. Both are very professional and knowledgeable about the market. They take a no pressure, consultative approach. As a buyer, I feel like they genuinely operate on my behalf - with my best interest in mind. They are generous with their time and not transaction oriented. Being helpful in this way has allowed me to get educated and make informed decisions when I'm ready. Plus, the whole team at Steamboat Group is very friendly, which is important to me because I much prefer to do business with people I like...
Jack Carlson
We really enjoyed working with the Steamboat Group (particularly Jon Kowalsky) in purchasing our home in Steamboat Springs. As we were moving from the East Coast, we were particularly grateful for all the help educating us about this new town and helping us find a home that is right for us. We
experienced a high level of service from the initial home showings through the close and after the close.
John Pedersen
We decided to move to Steamboat permanently and were able to jump on that decision quickly and painlessly with Jon K. He brought us to the perfect house on day 2 of our search, and handled the process seamlessly - we didn't even have to be in town for the closing. We are already planning our next
transaction with Steamboat Group.
Marci MacCormick
We worked with Jon Kowalsky on finding and buying our dream condo in Steamboat Springs. Jon brought pragmatic, easy-going expertise and local knowledge to the process. Simply put, while helping us buy a condo, he helped us find home in Steamboat.
Robert Meilen
Working with Jon Kowalsky and everyone at The Steamboat Group was amazing. Professional, knowledgeable, and extremely friendly! I highly recommend them to anyone looking to do real estate business in the Steamboat area!
Doug sheffield
Jon (who represented me on the purchase of a property) and his team were a great help on both the sale of a downtown condo and the purchase of a cabin property in Steamboat Springs. They were professional every step of the way and went above and beyond. I highly recommend them if you are buying or selling the the Steamboat Springs CO area!
Brian Spindel
This is the fourth time we utilized Jon's skill to help us buy or sell a condo, and were again beyond pleased with his skill, knowledge, professionalism and integrity. We will continue to use his services, along with his Steamboat Group associates, for future purchases. He came highly recommended to us in 2012 and we can highly recommend him to you now!
Mary Beth Lewis Boardman
Jon Wade & his entire team are the most professional, efficient and knowledgeable real estate team we have ever worked with in any state. Coming into Steamboat not knowing the community could have been challenging for us but Jon Kowalsky (team member) could not have been more helpful. We have actually used him twice now and I joke the best part of buying a new home is working with this team! I have recommended him to both friends and family members. Simply the best!
Zillow user6356603
We thoroughly enjoyed working with Jon! He listened to our goals and wants and provided us with critical local knowledge that helped get us the perfect house! We would work with him again in a heartbeat!
Heidi Peveto
We worked with Jon Kowalsky to find our townhouse. His approach was great, very laid-back with superior knowledge of the market. After looking at a dozen or so properties, and losing our favorite, Jon found us a better one in the same development that was not on the market yet. He made it happen!
David Stroh
The Steamboat Group was great to work with! Jon Kowalsky and the entire group helped us find an ideal home in a place where buying the right home can be difficult. Jon & Jon love this town and love showing it off to new people. Between the whole team they know every nook and cranny of this town. I love that The Steamboat Group is so active and engaged in the community. We constantly see them out around town and they are some of the friendliest and most welcoming people in a friendly and welcoming town. They're constantly volunteering and sponsoring local events. The whole team is fully rooted in this amazing town. I'm very happy we chose The Steamboat Group when we decided to move to Steamboat.
Doug Klingemann
Worked with Steamboat Group to buy a home as well as sell a fractional ownership. Accomplished both in short order! Very easy to work with and Jon Kowalsky and Derek Hodson were responsive and smart. They know the market better than anyone.
Sara Connelly
Recently, my Husband and I have purchased two homes in Steamboat from Jon and the Steamboat Group - I live in Los Angeles and never felt that I was not physically in Steamboat during my purchases, Jon kept it all very streamlined and timely! I loved dealing with Jon, he's a great man and knows the market so well in Steamboat, and the whole team is so professional. I am beyond happy with our last transactions and look forward to our new and future transactions. I am also a realtor and developer in Venice California, so I see all kinds of levels of professionalism or lack there of, so I have a little more knowledge than some in the area of Real Estate. I could not be more confident in saying this would be your best choice for a Real Estate Group.
Christina Helm
I have worked with Jon Wade and his team for the past 3 years and believe that this is the best real estate group I've ever worked with and highly recommend them!! They are very knowledge about the Steamboat area and market trends as well as property specific details. They are excellent negotiators and creative in their approach to buying & selling real estate. I worked with Jon Kowalsky to purchase 2 properties and Derek Hodson for the sale of 1 property. Both Jon K. and Derek were such a pleasure to work with and both went above and beyond to help get contracts closed. And their photographer is the best in Steamboat. Jon Wade provides excellent leadership which is evident in the professionalism, and work ethic of his team. Thanks so much for all your help!
Miguel Baca
I recently purchased a condo through The Steamboat Group and I would strongly recommend them to anyone looking to buy or sell a home/condo in the Steamboat area. I worked with Jon Kowalsky, who was so great to work with and very responsive at all hours to any of my questions or concerns. Thank you to everyone at The Steamboat Group for providing an excellent experience!
Ryan Shattuck
Let's just say that working with the Steamboat Group was one of the best exchanges we have ever had! Jon Wade and Derek Hodson proved to be everything we could have ever wanted and more. We had our home listed during the Spring and Summer of 2017 with another real estate group, and watched house
after house in our area go under contract with no offers on our home. In 2018, we acquired the professional staff at the Steamboat Group to list our home, and what a different experience we had! Jon and Derek visited the home multiple times prior to listing, offering their expertise in minor updates that would allow to the home to show best. We discussed listing price, and we even offered the opportunity to lower from our ideal listing price. They confidently approached the listing price talks and met us at our ideal price and discussed up front the negotiating tactics and opportunities that they foresaw. They brought in the most professional home photographer (David) that we could have asked for. David stayed in our home for 6+ hours capturing the best angles and video walk-through! In the end, our home was under contract within a couple days after listing with a generous offer that left us feeling abundant and so grateful. Derek and Jon negotiated brilliantly through the due-diligence process, and we left the home selling process feeling cared for and very satisfied. The Steamboat Group is the BEST real estate agency in Routt County! Without hesitation, we would recommend them to anyone. If the time comes to move back to Steamboat, Jon and his team will be our first phone call!
zuser2017040708231
Jon and Derek helped us stage our home, then positioned it in the market so we could sell it for a great price. Derek guided us through every stage of the selling process and was always communicative and helpful. We were also happy to choose The Steamboat Group because they contribute so much to
the community, and the individuals who work there are people of great honesty and integrity. My wife and I would unequivocally recommend The Steamboat Group.
John Morris
The Steamboat Group (Dianne and Derek) took such good care of us with the purchase and sale of our condo. They were very professional and made everything so easy. A huge "Thank You" to them both for everything they did for us. Christina
Christina Spohr
Jon, Derek and The TSG team were a great help on both the sale of a downtown condo and the purchase of a cabin property in Steamboat Springs. They were professional every step of the way and went above and beyond. I highly recommend them if you are buying or selling in the Steamboat Springs CO area!
Brian Spindel
Worked with Steamboat Group to buy a home as well as sell a fractional ownership. Accomplished both in short order! Very easy to work with and Jon Kowalsky and Derek Hodson were responsive and smart. They know the market better than anyone.
Sara Connelly
The Steamboat Group is wonderful to work with. True professionals that get the job done whether you're buying or selling-. They recently sold our home and helped us find our new one. They simply are the best.
Beth Dressel