Meet The Steamboat Group - Erin Ross
Buyers Agent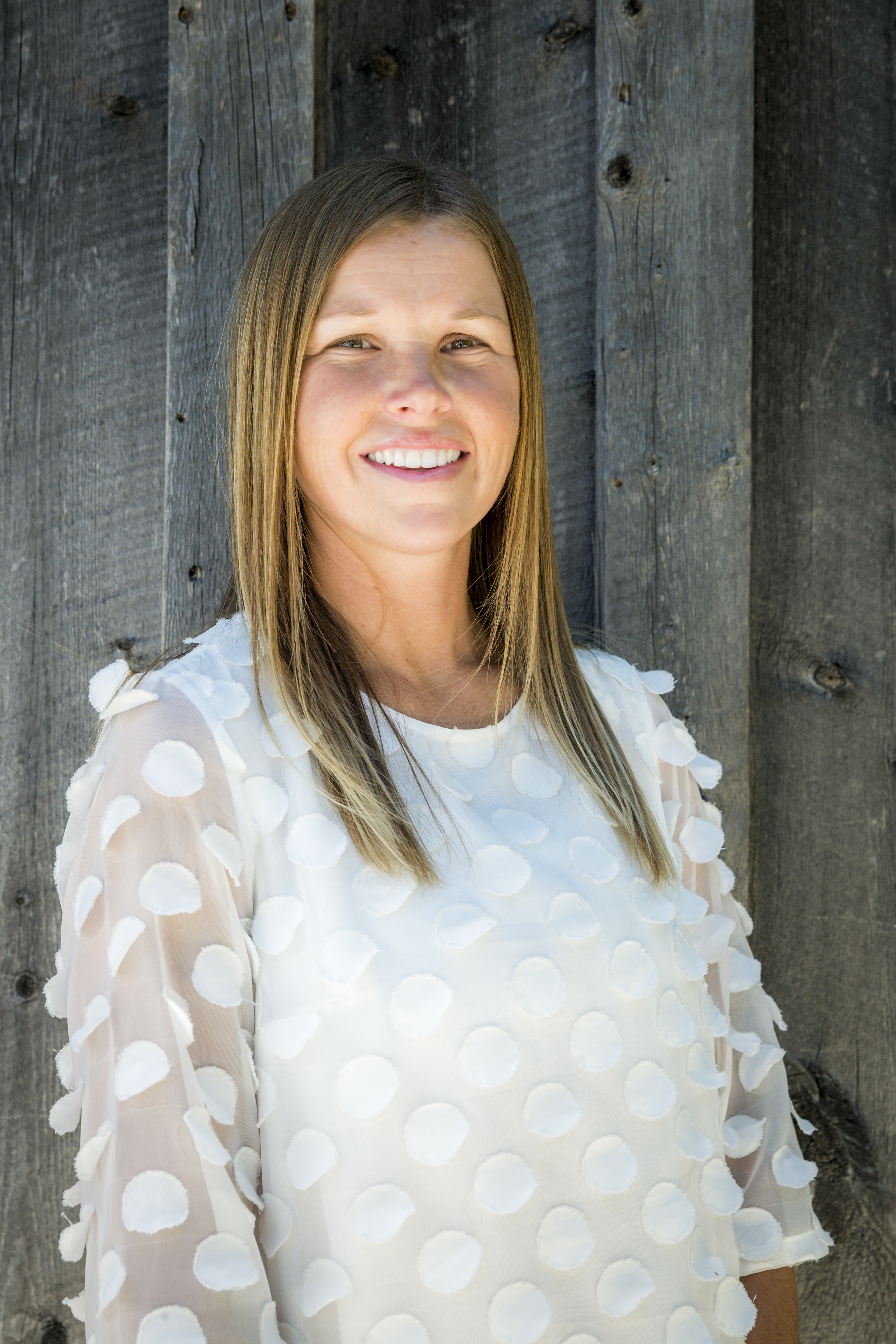 Erin grew up in Ohio and knew from a young age that she wanted to live in the mountains because of her love for the outdoors and additionally her love for outdoor activities including skiing, biking and running.
She attended both the University of CIncinnati and Ohio State University where she earned a BS and post-graduate degree in Nutritional Science. Her passion for sales led her to attend school in Denver, CO for Medical Sales where she graduated Valedictorian of her class. Her goal of moving to the mountains came to fruition in 2012 when she moved to Steamboat Springs for a career in Medical Sales. She has spent the past 15 years in Sales helping clients in the retail, medical and Real Estate fields.
She was beyond lucky to meet her husband in this beautiful valley and together they have 2 boys and 2 bulldogs to round out their family. They love calling Steamboat home because of the great community, the ability to spend time outdoors year-round and to raise their family where there's adventure around every corner.
She joined The Steamboat Group because she wanted to help others realize their dreams of calling this beautiful place home. If she's not working, you can find her spending time with her family or skinning up the mountain in the winter or riding her gravel bike in the summer. She looks forward to working with you!
---
Phone: (970) 846-2634
---
Email: [email protected]
---
Office Address: 32 10th Street, Steamboat Springs, CO 80487
---
Mailing Address: PO Box 774018, Steamboat Springs, CO 80487
---
I would like to give a big thank you to Erin and Diane. They gave me so much joy and attention. They made sure I was pleased in every way with everything going on. They kept me in the loop step by step everything that I needed to know. This was my first home and they let me know everything that I needed to know in order to reach my goal and buy my home. I'm so happy with my new place and I'm thankful to have had the pleasure to meet such wonderful people. Thank you again.
Sandra dias
We worked with Erin Ross to find our dream home in Steamboat. It was a long journey to do this in which Erin demonstrated both perseverance and resolve to get us just what we were looking for. Her very apporachable style, demeanor, is balanced by a very strong negotiator once it comes down to this. Having worked with many realtors over the years, (including in Steamboat) we couldn't be happier with the Steamboat Group experience! Then to have Jon Wade himself offer additional advice was icing on the cake. Highly recommend.
Jeff Webster
We had the pleasure of working with Erin as she helped us navigate this crazy housing market to find our mountain home! It was a long, vigorous process, but we prevailed with Erin's persistence and personable approach! She was always available and willing to go the extra mile for us! Erin and her team were wonderful throughout the closing process as well. Thank you for helping us find our mountain get away in The Boat!
Francesca Noreuil
Erin Ross and her team were exceptional. She worked tirelessly and with a smile during our Steamboat real estate adventure. She is outstanding and a joy to work with. I have already referred her to a number of friends.
Brad Kuhlman
Erin Ross was extremely proactive, responsive, and conscientious in assisting my family with finding a Steamboat ski area condo. Eriin toured multiple properties for us, typically on short notice and provided candid and valuable feedback on her observations from these visits. We would recommend Erin to anyone interested in purchasing real estate in the Steamboat real estate market.
Adam Shatek
We worked with Erin Ross. What we loved about Erin was that our interests always came first. iF it wasn't the right place for us, she was the first to chime in. When the right place did come on the market, she was all over it!
Doug Hinerfeld
Erin Ross was our realtor. She was very professional and responsive to all of our questions and concerns. She followed up promptly on all outstanding issues. It was very clear that she had our best interest at heart. As out of state buyers she made the process an absolute joy. I would highly recommend her, and would 100% use her as our realtor again!
Wdiamondhunter 3
Erin was a pleasure to work with as we found our home in Steamboat. In this real estate market, it could have certainly been a pretty stressful home buying experience. Erin was very available in-person (+ phone and email) to answer our questions or source answers from the relevant person. We worked with her over the course of several months, and I really appreciated that she was proactively flagging new listings to us even when we were out of state. She also has great contacts in the Steamboat area — when we needed an extra inspection during the closing process for a specific system, she quickly scheduled a trusted resource.
Emily Hallquist
Erin Ross was our realtor. She was very professional and responsive to all of our questions and concerns. She followed up promptly on all outstanding issues. It was very clear that she had our best interest at heart. As out of state buyers she made the process an absolute joy. I would highly recommend her, and would 100% use her as our realtor again!
Tassia Hughes
Erin was kind, thoughtful and a good listener. Her knowledge and experience helped us get a wonderful home.
Ramona May
From the first contact who referred me to Erin Ross, the Steamboat Group has been an excellent choice. Erin listened carefully to my needs then suggested properties that were spot on educating me about the current market. Jon also assisted whenever Erin was not readily available. As professional teamwork as I have ever experienced. Handling my second home purchase was a pleasure from start to finish.
Kim Barrick
We worked with Erin Ross on the purchase of our condo in Steamboat. She was conscientious, personable and always quick to respond to any questions. With the market being as volatile as it is, it was a great help having her in our corner. We definitely recommend her!
Lori Hamilton
Working with Erin and the Steamboat group was fantastic. She was very flexible and always willing to help. We viewed many properties and she was very knowledge about each listing. Erin has lived in the area a long time and this definitely proved to be a winning factor throughout our process. I couldn't be happier with my experience and would absolutely work with her again in the future.
Jeff Johannes
Erin Ross was fantastic and went over and above to assist us with the purchase of our condo. She was very helpful in providing a video inspection that made it more convenient for us. We found her to be very knowledgeable about the Steamboat market. We will certainly use her again if the need arises.
Randall Johannes
The Steamboat Group was a pleasure to work with... Steamboat has been a tight market for some time, and we were fortunate enough to get connected with The Steamboat Group and Jon, but more so Erin Ross. Erin took a great deal of time listening to what we wanted, our budget and size needs and what type of lifestyle we desired in steamboat. Erin was very thoughtful in guiding us into neighborhoods and properties that would fit our needs. Her advice and insight during the offer process got us the home that we wanted and feel so fortunate to now own. When looking for a realtor you not only need an excellent one but one with a great team behind them. Closing was smooth and no details were left out allowing us to relax through the process and know that when we had questions they would be answered quickly and that our needs were being met. Looking back we feel very fortunate to have connected and have the opportunity to work with Erin and The Steamboat Group.
Anderson Family
Erin found me the perfect place ! She showed me lots of areas and properties and was patient as I sorted through the choices. I LOVE me new place and would HIGHLY recommend her!
Maigread Eichten
Erin Ross was instrumental in my purchase of a home here in Steamboat. Her guidance and insight thru the process was extremely helpful. Erin also assisted with guidance around the sale of my property in Tahoe and helped give me confidence thru that process as well. I can't say enough about the help she provided. I may not have my house here if not for her insight and experience.
Doug Detlefsen