Meet the Team - Dianne Bertini
Listing Agent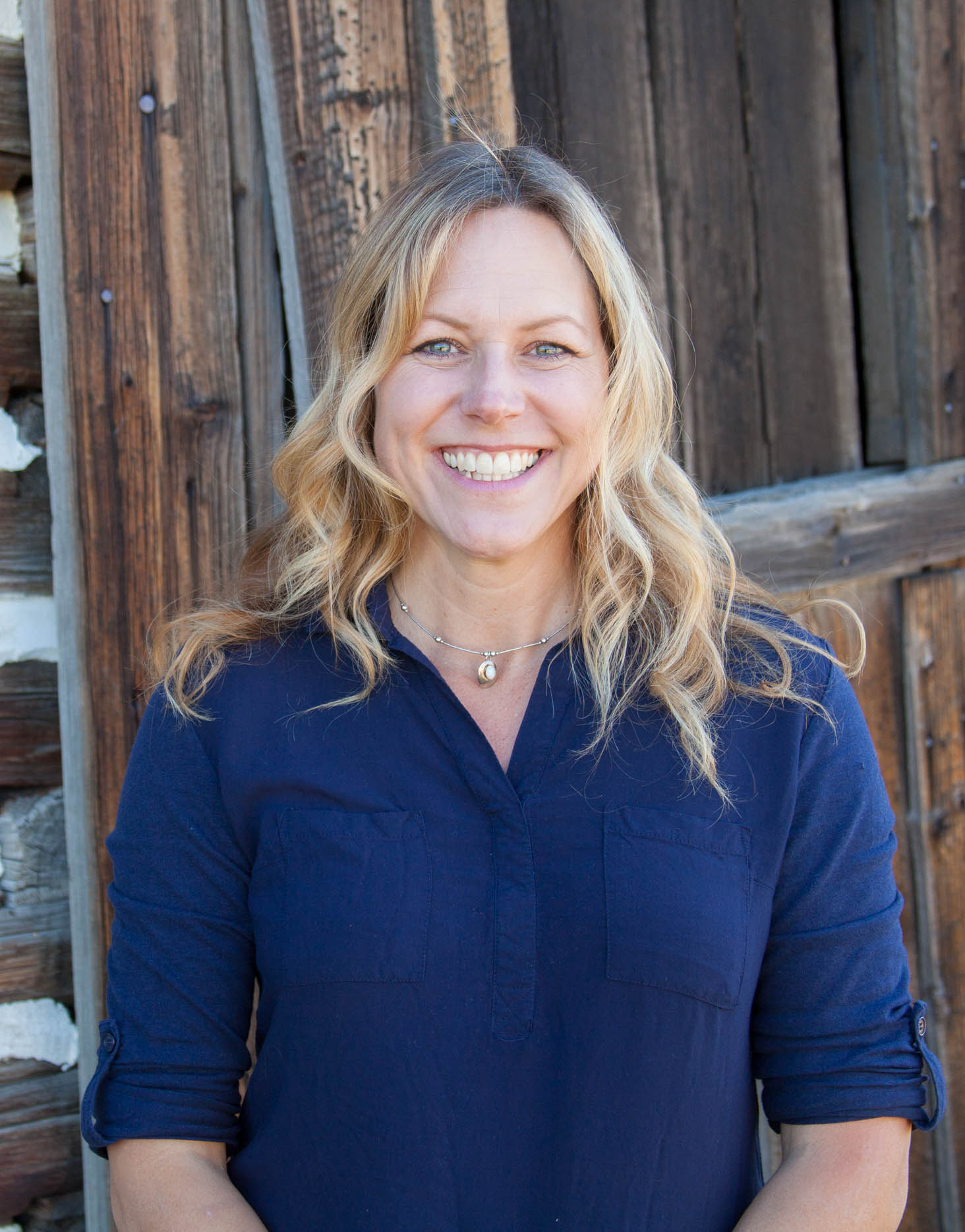 My family is originally from Virginia, where I started my life off as a military brat. It took us being stationed in Colorado just one time for us to fall in love with the mountains and find a way to move here permanently. I have spent most of my youth and adulthood under the shadow of Pikes Peak, America's Mountain, before following my dream of living in a mountain community. Don't get me wrong, I've lived all over the US, and even spent a year in the Dominican Republic, but Colorado has always had my heart and called me home.
I got my degree in Organizational Communication from the University of Colorado @ Colorado Springs. My introduction to the real estate world came in 2004 when I started working at Stewart Title in the marketing department and later as an executive assistant.
My husband Shawn and I started our family in 2006 when our son, Peter Maddox, was born. Nineteen months later, his sister Eliana entered the world. I was fortunate enough to have the flexibility to work from home with our babies. I soon found myself being called to share my passions and contribute to my community, so I produced the Pikes Peak EcoFestival, an event celebrating the environment, community, and history, which benefitted the Rock Ledge Ranch Foundation. From there I found myself working in the non-profit sector and community relations.
While our bubble in Colorado Springs was truly special and filled with wonderful people, we dreamed of living and raising our family in a ski town. We finally settled on Steamboat for its perfect mix of relative affordability, strong sense of community, outdoor recreation, and its incredible opportunities for kids. In 2013 we made our dream come true and moved to Steamboat Springs. That summer we lived, with our 2 children and 3 dogs, in our 1976 Airstream so that we could rehab our dilapidated old barn house. I have watched our children blossom since moving here, my husband and I have made some of our best friends, and we all love and take part in the incredible Steamboat lifestyle. We are truly blessed.
Today, as a licensed broker on The Steamboat Group team, I am assisting others in achieving their Steamboat dream. I am committed to building trusting relationships, gaining market knowledge and working hard on my clients' behalf. Whether you are looking for a permanent residence, an investment property, or a vacation home here in the Yampa Valley, I would be honored to represent you.
Organizations Dianne is Involved with -
Girls to Women Annual Conference - Marketing & Volunteer Co-Coordinator
Routt County Humane Society - Marketing Committee
Women's Giving Circle - Member
Steamboat Cabaret, a Benefit for Steamboat Creates - Production Team Member
---
Phone: (970) 367-6488
---
Email: [email protected]
---
Office Address: 32 10th Street, Steamboat Springs, CO 80487
---
Mailing Address: PO Box 774018, Steamboat Springs, CO 80487
---
---
The Steamboat Group (Dianne and Derek) took such good care of us with the purchase and sale of our condo. They were very professional and made everything so easy. A huge "Thank You" to them both for everything they did for us. Christina
Christina Spohr
I would like to give a big thank you to Erin and Diane. They gave me so much joy and attention. They made sure I was pleased in every way with everything going on. They kept me in the loop step by step everything that I needed to know. This was my first home and they let me know everything that I needed to know in order to reach my goal and buy my home. I'm so happy with my new place and I'm thankful to have had the pleasure to meet such wonderful people. Thank you again.
Sandra dias
The Steamboat Group (Dianne and Derek) took such good care of us with the purchase and sale of our condo. They were very professional and made everything so easy. A huge "Thank You" to them both for everything they did for us. Christina
Christina Spohr
The Steamboat Group was awesome to work with and Dianne, my realtor, was excellent. I highly recommend Dianne if you're new to the area or are looking to buy a new home. She is conscientious, knowledgeable and really knows her job and community. Even after the sale, Dianne is there to help, questions and offer support. I just can't say enough nice things about her and how she helped me. You can't go wrong engaging The Steamboat Group for all of your home buying/selling needs.
Erin Hicks
Dianne Bertini and The Steamboat Group offered our family a phenomenal vacation home-buying experience in beautiful Steamboat Springs. We plan to purchase again in a few years and will ONLY work with Dianne and The Steamboat Team. Professional, personal, informed, invested are hut a few terms I can use to describe Dianne and the entire team/experience. Dianne worked for us...and we are thrilled with our purchase and the experience she worked to provide us. She anticipated every need, was always several steps ahead of the process, and expertly guided us through the ins and outs of this type of home purchase. Can't wait to work with Dianne again and get together as new Steamboat pals.
Katherine Ward
Dianne Bertini from The Steamboat Group made our mountain dreams come true. We were under a tight timeline and Dianne was extremely flexible, knowledgeable, and patient. Additionally, Jon Wade also was extremely supportive during the process. With any move there are unforeseen roadblocks. Dianne, with the support of Jon Wade, was able to find solutions for every issue. Without the Steamboat Group we would not be in the home of our dreams. I highly recommend this team without any reservations.
Celine Wicks
This is the second time that we utilized the skills and expertise of Jon and his colleagues to purchase property in Steamboat, and we could not be happier with our experiences. This time we worked closely with Dianne Bertini. As non-locals their responsiveness and guidance were needed to help us
determine if this property was the right choice and they came through with flying colors. Dianne guided us through our offers (multiple on this property). We were under contract within 3-4 days of seeing the listing the first time. We will absolutely use Jon and his team for all of our future real estate ventures in Steamboat and recommend them without reservation!
MBL Boardman
Working with Dianne for finding our first home was the best choice we could have made. She answered every question we had ( we had plenty of questions, Haha) she drove us to every corner of the valley searching for the right fit for us and we finally found it! We can't thank her enough for all she
did!
K Lynne
Excellent service and responsiveness. They are always willing to answer questions or do showings at the drop of a dime. Their knowledge of the market is invaluable.
snowstarved
Jon and his team go out of their way to make newcomers feel welcome in Steamboat. We worked with Dianne Bertini in Jon's office and we'd highly recommend her. They collectively know just about every house in Steamboat and you'll enjoy the many hours you'll likely spend looking for the perfect spot in Steamboat. Dianne and Jon are generous with their time before, during, and after a purchase. The other thing I'll say is you can count on their integrity and willingness to do what's right. Our transaction got a little hairy with the seller and Dianne and Jon didn't hesitate to pull out all the stops to make things right. Truly best in class business practices.
FergusThomas
I used Jon, my primary associate Dianne, and his team to purchase a home in Steamboat. I received exactly the service I expected: straight forward analysis, responsiveness to my inquiries, and patience to work with me through the entire process. My purchase ended up being the direct result of the work done by Dianne to identify properties that would be of interest to me even though they would've fallen slightly outside of my criteria. In this fast moving market, the ability to identify such properties and move quickly is key. Combined with the ability to put together a solid offer quickly, plenty of local knowledge and contacts within the community, Jon and his team provide an exceptional experience.
Michael Hordijk
We worked with Dianne Bertini to find a condo to purchase in Steamboat. She was wonderfully informative & responsive during the entire process. We were able to find the perfect place that fit our needs & budget and we would absolutely work with Dianne again.
Robin Lutz
Dianne Bertini, our agent at The Steamboat Group was delightful when assisting us to find a condo in Steamboat Springs. She was informative, thorough in her research, expedient in communication, and patient guiding us through the purchasing process. she always wore a big smile. All personnel in the office were friendly and professional. I highly recommend Dianne and the Steamboat Group.
MJ Gallagher
We were very impressed how Jon Wade and Dianne Bertini handled the final details during the seller/buyer negotiations as well as assisting us all the way to closing. Their professional approach and paying attention to details helped us negotiate a desirable price and a successful contract. We highly recommend working with The Steamboat Group - Miro and Joanna
Miro Ost
I highly recommend Dianne Bertini, to my friends. She represented me as the buyer of a new condo. Dianne was knowledgeable about the market, respected my wishes and was available at a moments notice for questions. She showed me just the right number of properties to assure me that I made the right decision with the one I picked. Once the condo was under contract we communicated impeccably and the transition went smoothly. I am very pleased with the experience and would use Dianne again in the future, a matter of fact a friendship has started over our experience together and I couldn't have enjoyed this event more.
Barbara Robinson
Jon and his team were attentive, professional, and kind and made our tricky transaction happen when it counted! Thank you Steamboat Group! We would work with you again in a second.
Alison Chadbourne
"Dianne and The Steamboat Group are the only realtors I will work with. They make the customer's interests, their interests. They walked me through the whole process with ease. These are the people you want to work with!"
Angela B.