Meet The Steamboat Group - Derek Hodson
Listing Agent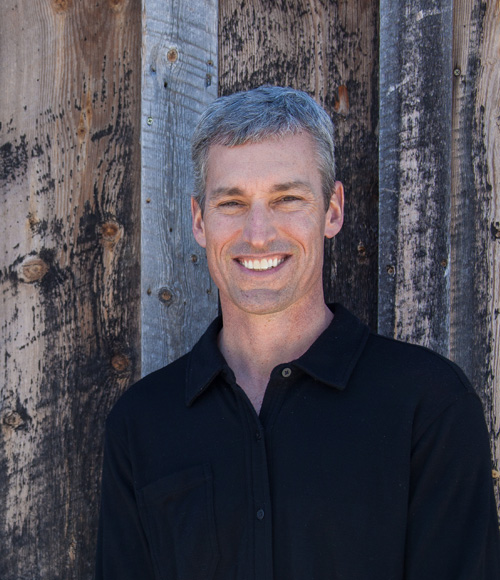 Derek decided to become a real estate broker because of his innate desire to interact with and help people. Having been in sales since he was a kid, Derek has honed his skills over decades, becoming a casual, low-pressure teammate to buyers and sellers who want to enjoy the experience as they buy or sell their home. Derek moved from Virginia to Steamboat Springs in 2004 to take a teaching position at Colorado Mountain College. Since then Derek has worked for CMC, Steamboat Resort, and spent 10 years as general manager of Steamboat Ski & Bike Kare. As a resident and a participant in the Steamboat community, Derek has fostered many relationships across the broad spectrum of local residents.
Derek moved to Steamboat so he could make an impact in a mountain community. He earned a degree in Urban Planning from Radford University in 1995, which contributed to his desire to improve the community he lives in. Living in Steamboat, where there are already interested residents, has made it even easier for Derek to find ways to give back.
Derek understands, relates, and empathizes with people who are overwhelmed by the home buying experience. He is a strategic problem solver who understands what the end result needs to be and can maneuver around the obstacles to get there. Derek enjoys the art of negotiating and works comfortably with the other side to help close the sale.
---
Phone: (970) 819-2034
---
Email: [email protected]
---
Office Address: 32 10th Street, Steamboat Springs, CO 80487
---
Mailing Address: PO Box 774018, Steamboat Springs, CO 80487
---
Had a great experience with a very professional staff. The office is located right downtown Steamboat. Everyone was extremely warm and friendly and very knowledgeable about the town and all the things that it can offer. Made my out of state transaction very easy. Thanks to Derek and the entire Steamboat Group.
Ali Schrader
Jon, Derek and The TSG team were a great help on both the sale of a downtown condo and the purchase of a cabin property in Steamboat Springs. They were professional every step of the way and went above and beyond. I highly recommend them if you are buying or selling in the Steamboat Springs CO area!
Brian Spindel
After meeting with Jon Wade and Derek Hodson we knew we found the right team to list and sell our beautiful property! Derek recognized the decision to sell was difficult for us and went to work quickly to market and sell our property to the right people. Within two months we were under contract with a buyer, much quicker than we imagined. We highly recommend this team to anyone interested in selling or buying a home or property.
Dan Rhodus
Our listing agent, Derek, went above and beyond in getting our condo sold. Derek provided great assistance in preparing the property for listing. He also provided excellent information for establishing a list price that was competitive for the market. Derek was also extremely helpful in resolving inspection issues. Bottom line, Derek did a great job and I would not hesitate to work with him again.
Pamela Dillon
The Steamboat Group is very friendly, knowledgeable, and has great networking and social media advertising to reach a broad range of potential buyers. There was great communication from Derek throughout the process, from timely response on showings and open houses, to each step of the way once an offer had been made. We were able to get very close to asking price, which was fantastic.
Ben and Julie Henion
Working with the Steamboat Group to sell our home was a great experience. Derek Hodson is a terrific communicator, I felt at ease with him, he went above and beyond to get anything done that needed attention. If you want to have the ultimate team professionals to buy or sell a home, I would highly recommend The Steamboat Group.
Heidi and Clay Demelo
We would highly recommend Jon Wade and Derek at the Steamboat group. They are very professional, responsive to your needs and very knowledgeable. They made selling our home smooth and quick. The Steamboat group is exceptional!!
Allyson Kopatz
Worked with Steamboat Group to buy a home as well as sell a fractional ownership. Accomplished both in short order! Very easy to work with and Jon Kowalsky and Derek Hodson were responsive and smart. They know the market better than anyone.
Sara Connelly
Derek Hodson was very professional in handling our sale as well as being very helpful in preparing property for sale. Derek went above and beyond in helping. We live out of state and needed someone to keep an eye on the home while it was being shown. I would recommend Jon Wade and Derek Hodson to anyone.
Terry Perkins
I have worked with Jon Wade and his team for the past 3 years and believe that this is the best real estate group I've ever worked with and highly recommend them!! They are very knowledgable about the Steamboat area and market trends as well as property specific details. They are excellent negotiators and creative in their approach to buying & selling real estate. I worked with Jon Kowalsky to purchase 2 properties and Derek Hodson for the sale of 1 property. Both Jon K. and Derek were such a pleasure to work with and both went above and beyond to help get contracts closed. And their photographer is the best in Steamboat. Jon Wade provides excellent leadership which is evident in the professionalism, and work ethic of his team. Thanks so much for all your help!
Miguel Baca
We are very pleased with our experience with Jon Wade's group. Derek was very helpful in setting us at ease with the process and recommending ways we might save money on the prep for sale. He was enthusiastic regarding the saleability of our property even though we knew that close to winter, property sales in our area slowed down. When the first offer didn't go through, Derek said "its not over yet", and kept our expectations up as the process continued. We are very happy that it sold less than four months after we vacated. If we had it to do again We would definitely engage Jon Wade with Steamboat Group and Derek Hodson is a top notch associate.
Maunareb
The steamboat group did an amazing job selling my south routt house. I had a tight deadline and they were able to in time and for great price! The virtual tour and descriptions we're excellent, clients could view inside and out without driving out there, great for out of state buyers. I would definitely use them again to sell or buy a home. Great service!
Timothy Sunshine
The team at The Steamboat Group made the process of selling our home a smooth one. Derek and Jon were fair, efficient and responsive. Their knowledge, experience and flexibility ensured everything happened in a timely fashion. I highly recommend their services.
Mike Wallisch
I especially have enjoyed working with Derek. While I know it takes a team to facilitate the purchase of Real Estate, Derek has been very kind in keeping us abreast of the entire process. Thank you!
Michael Kronenberg
Jon and Derek with The Steamboat Group made my buying process simple and stress free. They were always able to answer any of my questions and able to stay patient with myself, a first time buyer. Derek has become a trusted friend of mine and I wouldn't refer business anywhere else. The Steamboat Group is the best option hands done. WOW
zuser20170301200319903
Jon, Derek and the team were great. We met and got a very clear understanding of expectations and then the house sold faster and for more money than we had expected. They are also just kind and easy to work with which isn't always the case in steamboat.
Matt Kilby
The Steamboat Group is wonderful to work with. True professionals that get the job done whether you're buying or selling-. They recently sold our home and helped us find our new one. They simply are the best.
Beth Dressel
Awesome job! Really appreciate the expert marketing to reach the right buyer for our house.
Nick Beers
We recently sold our home and purchased our new home through TSG. These folks are true professionals. Their knowledge of the market is outstanding. They go above and beyond and are wonderful to work with.
Rebekah H.
"We were absolutely delighted with the service we received from the Steamboat Group and Derek Hodson in particular, although we know that the whole team were involved in ensuring that the marketing was widely communicated to possible buyers. We know that Derek went over and above what would normally be expected to help us sell our house. That was especially useful to us and especially appreciated as we were not in the USA at the time of the marketing, the viewings and the sale and the Coronavirus pandemic had the potential to make things more difficult again. Derek ensured that our townhome looked as good as it could for all the marketing photos and for viewings. He went in and checked everything before the viewings. All the communication to us was great - enough information without swamping us. We were given relevant data about pricing and what comparable properties were on the market, without being flooded with too much. As people who had not sold a property in the USA before, we were guided through the process, which again was especially helpful and appreciated. Whenever we contacted them or they contacted us, Derek (and the team) were always professional, encouraging, knowledgeable and friendly. Derek and the team responded to our questions rapidly and we were never left feeling that we hadn't received timely answers. We cannot thank Derek and the team enough!"
Judy Skeats
Excellent communication, solid plan and execution of marketing, would recommend and use in any future real estate needs. Derek Hodson was a pleasure and a true professional!
Michael Boatwright
Derek responded in a timely manner and was very professional. Our property was quickly marketed and the transaction was completed with minimal stress and uncertainty. Great experience!
Scott Erlich
Jon and Derek were wonderful to work with. Prompt to answer questions and provided guidance through the whole sales process.
Matthew Pronovost
Steamboat Group is very easy to work with. Derek Hodson was very professional and dedicated to me as a client. I highly recommend this agency.
Julie Haugh
Derek Hodson and his team did an outstanding job for my brother and I. We live in Arkansas and had to sell a house in Colorado. We made one trip to Colorado when we put the house on the market. There was a tremendous amount of work to be done to get it ready to sell. Derek and his brother came and spent most of a Sunday helping us. There was heavy lifting that I could not do and my brother would have been unable to do by himself. Derek knew just who to call to get the house cleaned and to get some small repairs made. He was always quick to respond to any questions we had. I highly recommend the Steamboat Group to anyone looking to buy or sell a home.
Like
Helen Aregood
Derek Hodson and his team helped us conclude the sale of our property today. My family and I are grateful to you, Derek, and your team for the guidance, counsel and physical work that you all put into this transaction. I switched to you and your team after a failed sale with another broker, and I always appreciated that you gave me counsel and options when working through difficult circumstances in the sale. In the end we received multiple offers and accepted one that could close quickly, not to mention that I netted significantly more than I was going to gross under the sale with the previous broker. You and your team are professionals who are skilled at your craft, and, again, my family and I are grateful to you.
Steve Helm
We will forever be thankful to have had Derek and his team's help with the whole buying process. Derek handled everything with an awesome balance of enthusiasm, comfort, intelligence, and professionalism that I have no doubt were necessary ingredients in getting our purchase offer accepted during one of the most competitive housing markets anyone has seen. I'd also like to give a big thanks to Mariana. Once the contract was accepted, Mariana and Derek were there to answer any question and ensure the transaction finished without a hitch. We would, and will, recommend Derek and The Steamboat Group at any opportunity.
Austin Watts
I was referred to Derek as someone I should maybe switch a listing to, that was pretty much not being shown with another realtor.. Derek and his team was awesome and did not disappoint. I had a "tougher" property to sell and he never slacked off. They kept coming up with new ways to keep pushing the marketing to get it out there. Derek's follow up was fantastic. He was really good about getting contracts and any changes needed out quickly, as well.. If you are looking for a realtor, I highly recommend Derek and his team!!!
David Mahovsky
Derek Hodson and his team at The Steamboat Group sold our home this summer. They were all amazing! The help included how to create the best environment for a quick sale. The advice was invaluable. From the time we signed the listing contract to the closing, every detail was handled with care, attention, and efficiency. Their expertise made what would have been a difficult task, one that was accomplished with ease and skill and speed. Derek, Maggie, Lindsay, and Mariana are all dedicated professionals. We could not recommend them more highly!
Polly McFadden
No words can express how helpful and professional Derek was assisting us in selling our Steamboat home from out of state. He was always available to answer questions, run by the house, and send/receive documents. I wouldn't think twice about using the Steamboat Group or working with Derek again. We could not have sold our home as successfully as we did without them
Gabriella Barnette
We had our ups and downs ,but on the whole Derek was very attentive and always available. He was very easy to work with.
Eileen Raiswell
We really enjoyed the attention to detail and frequent communication in the process of selling our condominium.
Jonathan
Derek was extremely competent: He kept us constantly informed He gave us an accurate expected sales price He communicated with the buying agent effectively He spoke to us directly and effectively during the entire sales period He stayed in constant contact with us
Douglass Scott
Derek did a fantastic job of really listening to what I was looking for and provided me with just the right listings to research further (I was looking for land so I really needed someone to narrow down the overwhelming number of listings). He gave me great feedback on why he liked different properties and didn't recommend others. Derek is really easy to work with, he explains things well, offers helpful guidance, is responsive and motivated by a clear desire to be truly helpful. Ultimately he helped me make an informed decision that I feel great about. I would highly recommend him.
Catherine Leitess
Great Realtor!
Dustin Wonder
Derek Hodson did a great job marketing our property and then coordinating all aspects of the selling process. His was in constant communication with us and clearly defined where we were in the process. Since we were not always around, he took it upon himself to arrange and scheduling inspections, electrical work and probably the most important item he dealt with coordinating all this work with the renter who living in the house during the selling process. He was great to work with and we really appreciate everything he did for us personally and in the sale of our house. Thank You
David Schmid
I happened to call Steamboat Group Real Estate by way of an internet search and was pleased to speak with Derek Hodson. Being a first time seller I was hoping to get some information on the steps toward selling our home. Derek did some research on our home and got back to me within an hour. He advised me on what was needed for the process and gave me an invaluable guide. When I asked what I owed him for his time he said he enjoyed talking to me and he was happy to do it. If you need help selling your home or any other real estate advice I hope you will give Derek a try. He was not only very knowledgeable but gracious, easy to talk to and fast! Thank You Again, Derek Leslie Norris
Leslie Norris
Derek Hodson did a great job marketing our property and then coordinating all aspects of the selling process. His was in constant communication with us and clearly defined where we were in the process. Since we were not always around, he took it upon himself to arrange and scheduling inspections, electrical work and probably the most important item he dealt with coordinating all this work with the renter who living in the house during the selling process. He was great to work with and we really appreciate everything he did for us personally and in the sale of our house. Thank You!
David Schmid
Steamboat Real Estate has the key to success. It's team made possible multiple sales of real estate property for us at top prices. Professional and thorough — everyone performs with the highest integrity and knowledge. I can always trust a job extremely well-done!
D Boone