Meet The Steamboat Group - Allison Montgomery
Buyers Agent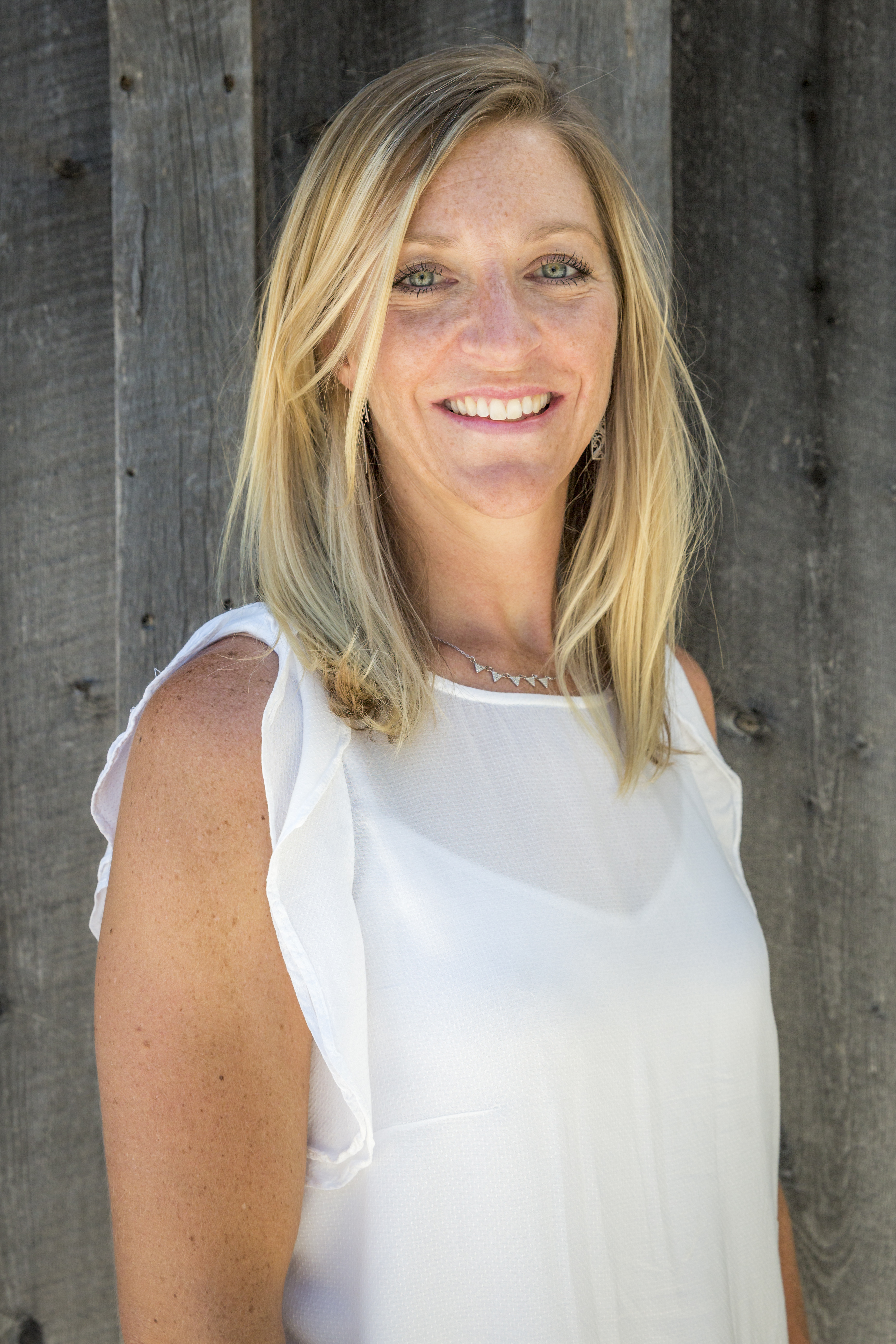 Allison is a Colorado native who grew up in southeast Denver and graduated from CU Boulder. She visited Steamboat one summer over the 4th of July weekend with her husband and three kids, and they decided to make it home. They fell in love with the small town, scenery, lifestyle, outdoor activities, schools, and community.
Prior to joining The Steamboat Group, Allison worked in Sales Operations at a medical device company and an energy information company. Allison has been able to apply her professional background, responsiveness, and analytical skills to help both her clients and our group reach their goals.
For her, the professionalism, commitment to excellence, and community involvement of The Steamboat Group made our group a great fit. She is passionate about helping others achieve their Steamboat dreams... whether that is a full-time residence, second home, land, or an investment property. She provides an excellent buying experience for her clients by getting to know their needs, wants, and goals.
Outside of work, Allison is very involved with our local schools. She is active in the classrooms and President of the parent teacher organization called PIC (Parent Information Committee). When Allison gets time to play, she loves skiing and biking with her family, hiking with friends, and is always excited to explore new areas/activities around Steamboat.
---
Phone: (970) 846-3301
---
Email: [email protected]
---
Office Address: 32 10th Street, Steamboat Springs, CO 80487
---
Mailing Address: PO Box 774018, Steamboat Springs, CO 80487
---
My wife and I are both real estate professionals. The Steamboat Group is the best residential real estate firm we have ever worked with. In particular, Jon Wade and Allison Montgomery were the best residential realtors to have ever represented us. We recommend them unconditionally and have no doubt that all who use them will enjoy the same remarkable level of service and knowledge that we received.
Greg Smith
We recently bought a condo in Steamboat Springs CO. We were referred to this real estate co by a friend. They were perfect. Jon and Allison worked as a team, answering all of our questions and helping us find paint numbers and handymen suggestions. Perfect communication and professional skills. We could not say enough about this experience. Loved it!
Marquiev
I worked with Allison for the purchase of our new condo, she was absolutely fantastic! I would certainly recommend to anyone who is looking for property in the steamboat area to use the steamboat group. Lovely people, very knowledgable, brilliant service!
Giles Haycock
Allison was really helpful and responsive. Great throughout the entire process! From the first call to the closing date and after, we had a great experience and always felt safe and in trusted hands.
Brian Sinay
The entire team was very responsive. Allison was great to work with and all went very smoothly from beginning to end. Recommend highly.
Uts B
"Allison Montgomery was our realtor. She was incredibly flexible and generous with her time as we were searching for houses. When we entered into a contract, Allison knew we wanted to close in 30 days, which is hard to do during a pandemic. She made sure to frequently call all the parties involved to make sure things were moving as quickly as possible. We had so many questions and she provided us all the answers we needed. We would highly recommend her to others buying in the Steamboat area!"
amandapww
Allison Montgomery at The Steamboat Group was awesome to work with. She understood what we were looking for and was incredibly responsive to any questions or communications we had. She found us an awesome place and ensured all of our concerns were addressed prior to closing. Really enjoyed working with her!
Beth Wathem
Allison was very helpful and spent tons of time with us, even hiking up mountains multiple times! She was able to recommend lots of helpful resources in Steamboat as well. Thanks Allison and the Steamboat Group!
Joyce Aycock
Allison Montgomery was great to work with! Very knowledgeable, responsive, and patient as we searched for our next home in Steamboat! We are so happy with our purchase and would highly recommend her for anyone looking to buy in Steamboat.
We also used the Steamboat Group to sell our existing Steamboat home and had a great experience working with Jon Wade and his whole team. They made the whole process easy and we were very happy with the results!
Thanks so much to everyone at the Steamboat Group!!
Kristin Dale
Allison Montgomery and team are fantastic! Attention to detail, timely responses and consistently willing to go the extra to make things happen!
Keri Jaeger
We are from Texas and decided we wanted to look for property in Steamboat Springs. We Googled real estate in Steamboat and we introduced to The Steamboat Group and Allison Montgomery. From the moment we started communicating, Allison was timely, thorough and very easy to work with. After making a trip to SB and spending a few days with Allison we purchased a wonderful mountain home. I can't say enough good things about the experience. She never failed to answer my calls and was always available. If you are interested in owning a piece of beautiful Steamboat Springs, give Allison and The Steamboat Group a call. You won't be sorry.
Steve and Karen Fraser
We had a positive experience working with the whole team at The Steamboat Group. Allison (our agent) offered exceptional guidance and local market knowledge as we navigated a tricky buying market. Most of the process was conducted remotely and communication was seamless from our initial search through to closing. Highly recommend!
Hanna Echo
Allison was a pleasure to work with- she kept us updated on any potentials, answered all of our questions, and always followed up. I highly recommended her- if you want a realtor who listens and works hard for you then see Allison!
Jennifer J
In a town where you absolutely need a quality real estate agent, Allison Montgomery and Jon Wade do not disappoint. When it comes to real estate, The Steamboat Group is the best in town.
Gavin Finley
I recently purchased my mountain home through Steamboat Real Estate and I couldn't have asked for a better team. Allison Montgomery was my realtor and she was absolutely amazing. She was responsive, knowledgeable, proactive and above all patient. It was my first time purchasing a mountain home with acreage outside of my home state and so I was a little nervous. However, Allison demonstrated the highest level of professionalism I've ever experienced from a realtor. I've purchased many homes in my home state but a mountain home with acreage is very different and Allison made the entire process so much smoother from closing on time and addressing issues immediately so that there were no surprises. If you are looking to purchase in the Routt County, I highly recommend Allison and her team. I don't think there is a better team out there!
Lizzy Lozano
Allison and her team were fantastic! Always available to answer questions and help in any way. Allison made herself available any time we needed to see a place.
Kevin Georges
Allison with The Steamboat Group was absolutely fabulous to work with. She helped us as we tentatively started our search all the way until we found exactly what we wanted - more than 2 years later. We had a few different ideas of what might work for us; Allison was patient, thorough and made the process of purchasing remotely super easy.
Tanya Rozycki
Allison made the purchase process easy + straightforward – thanks for all your help!
Laura Nelson
We worked with Allison and Jon in selling our home in Steamboat Springs. They are top notch agents who make the entire end-to-end process smooth and efficient. I was also really impressed with their local / market knowledge - spot on. Given the importance of selling / buying a home, I really appreciate how professional they are - super thoughtful about the whole process from pricing to showing to offers to deal time. I can't recommend The Steamboat Group highly enough!
Brian Sinay
Great experience from start to finish!
Charlie Banta